Vettel could not let German pride block pink helmet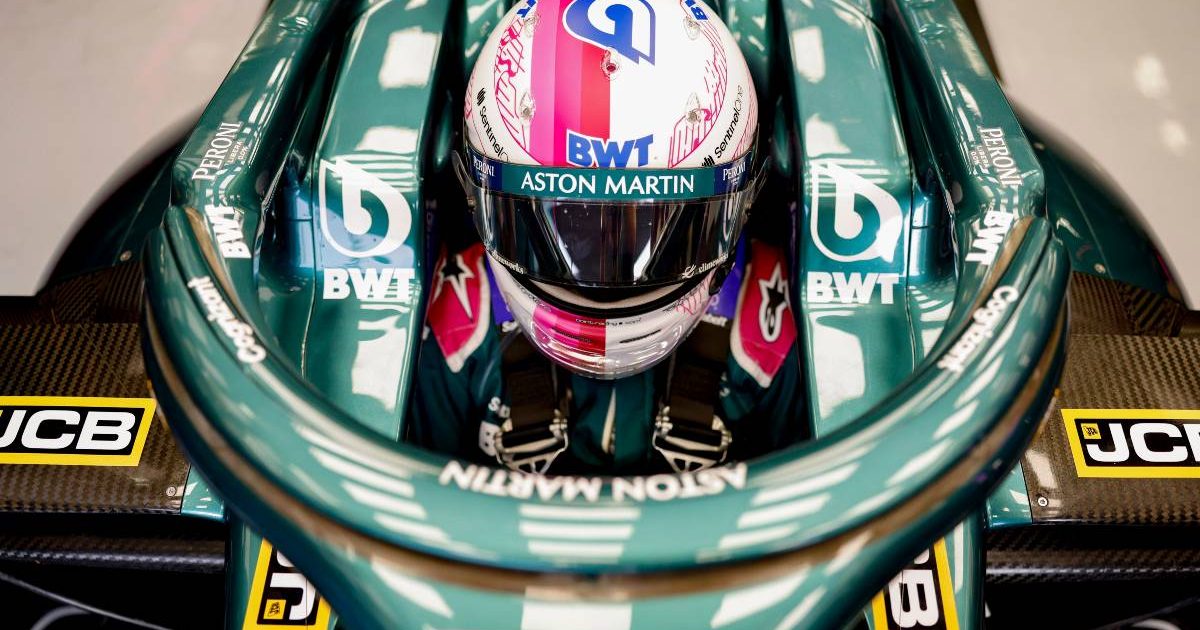 Sebastian Vettel has said it would not have been right to let his tradition of using German colours on his helmet block the new BWT design.
BWT are a long-term partner who have been with Aston Martin since they were known as Force India and later Racing Point, bringing their pink branding to the grid.
For 2021, the Austrian water treatment firm combine their pink with the classic racing green on Aston Martin's AMR21, the brand's first challenger upon returning to Formula 1.
But BWT have also signed a deal with Vettel, who joins Aston Martin from Ferrari for 2021, making the four-time former World Champion a BWT ambassador.
And with that comes a pink helmet for Vettel, rather than his traditional designs which have incorporated the flag of his native country, Germany.
But Vettel said letting pride block his switch to pink would not have been right. As BWT are leading a push for cutting back on single-use plastics and making clean tap water more widely available around the world, Vettel feels it is far more important to promote this message.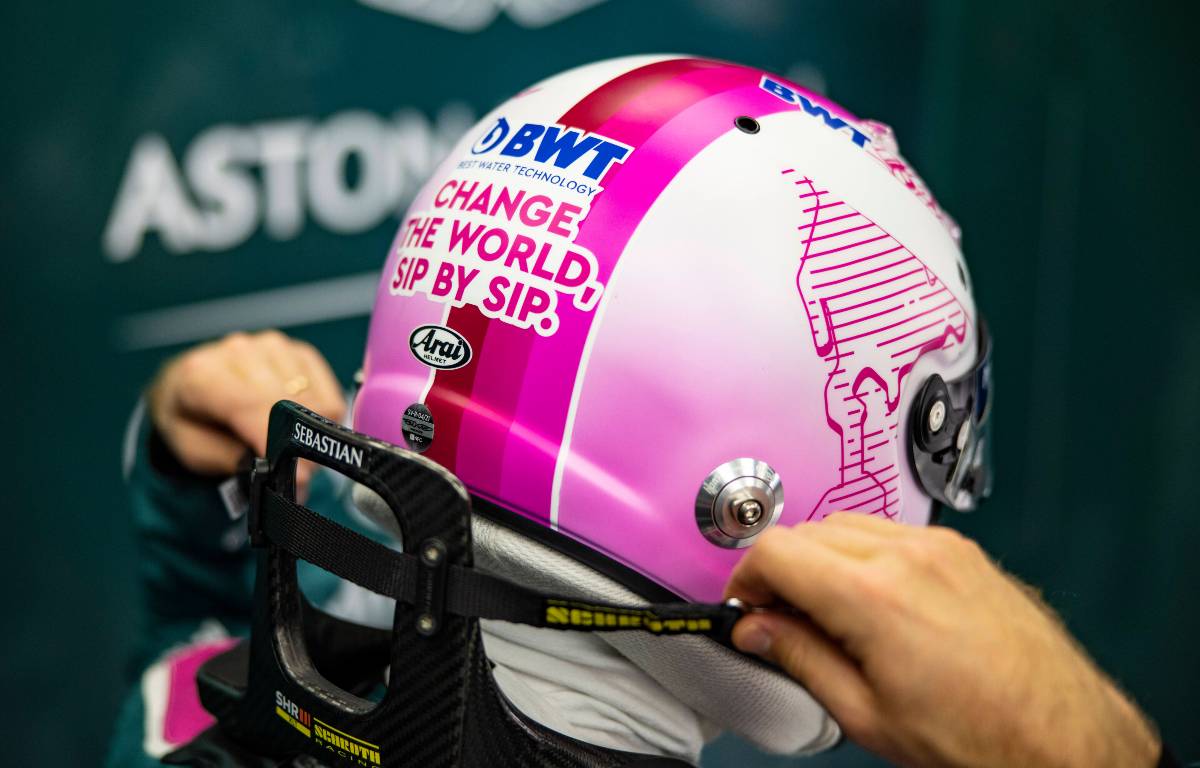 Check out all the latest Sebastian Vettel/Aston Martin merchandise via the official Formula 1 store
"I don't have any pride in my way to stick to the German flag. The design is similar and the core is still the same, but obviously the message is clear," he is quoted as saying by Motorsport.com.
"The team has a history as well with BWT. It's not just a strong partnership for the team but I think strong technology behind making drinkable water accessible to places that would normally struggle, and not just those places but also any other places.
"I have something, I have the technology at home. I don't use plastic bottles anymore, so you avoid plastic rubbish.
"I think Formula 1 is pushing very hard to get rid of plastics in the paddock. I've been doing my best the last couple of years, so I think there's just solutions out there and companies such as BWT delivering those type of solutions, and we all should thrive, and have to thrive, for a better world and better future.
"I think the main thing is to create an awareness. It's a small thing, to paint your helmet in a different colour, but it reaches quite a lot of people, so I'm happy to hear that you noticed."
Follow us on Twitter @Planet_F1, like our Facebook page and join us on Instagram!