'F1's higher-ups happy to see Sebastian Vettel go'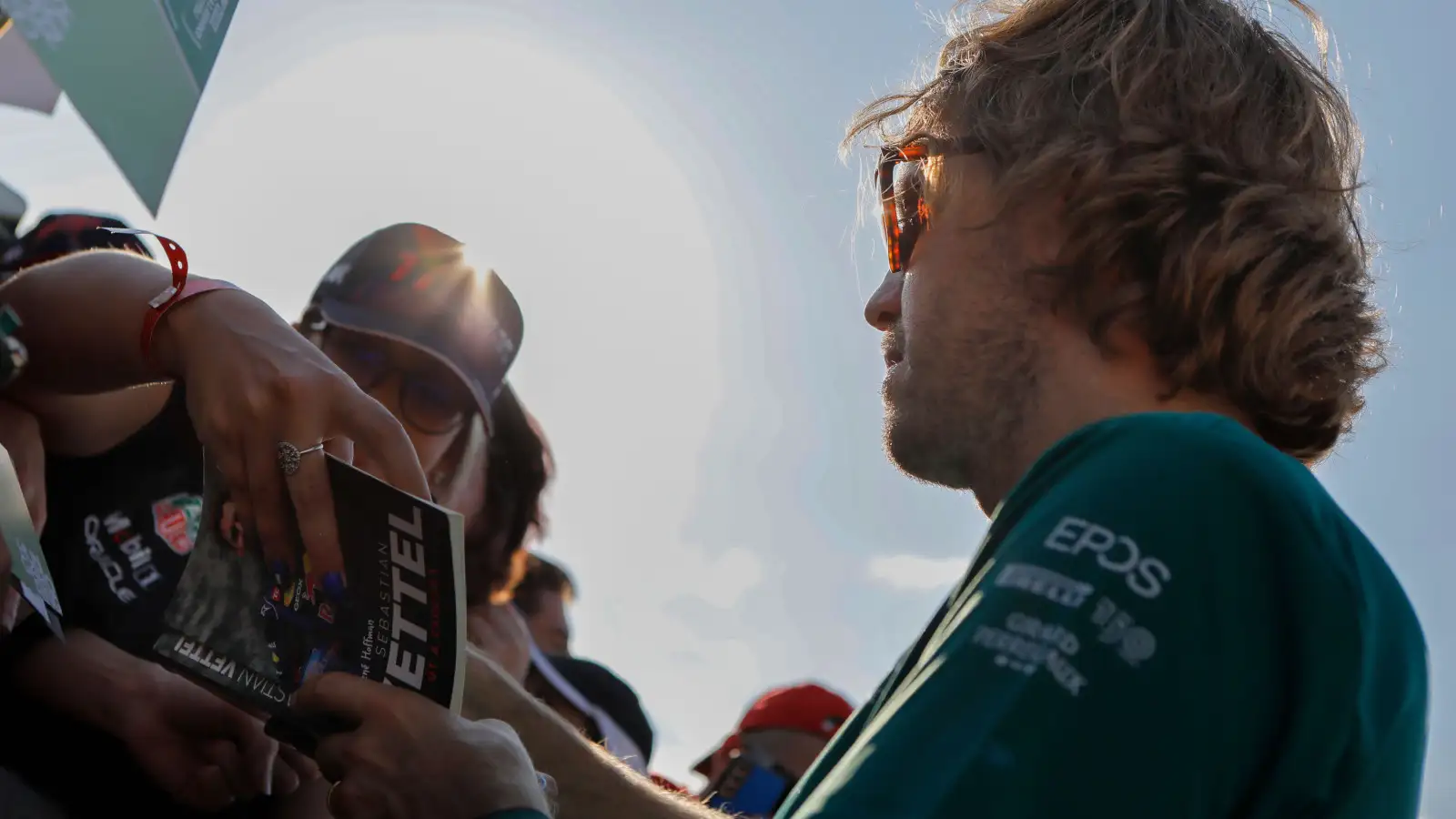 Ralf Schumacher believes some in Formula 1 would have been "happy" to hear outspoken Sebastian Vettel announce his retirement from the sport.
After all, he is not afraid to speak about F1's "problems directly".
Vettel announced on the eve of the Hungarian Grand Prix weekend this season will be his last, bringing to an end a career that began in 2007, yielding four World titles and 53 grand prix wins.
One of the most successful drivers to have ever raced in Formula 1, the 35-year-old has used his platform in recent years to advocate for climate change, LGBTQ rights and even weighed in on the world's political situation when he appeared on BBC One's Question Time.
A firm believer that Formula 1 needs to do more towards climate change, the driver recently put in a demo run in Nigel Mansell's 1992 championship-winning Williams using carbon-neutral fuels.
As such, Schumacher reckons some of F1's higher-ups will not mind seeing the back of the four-time former World Champion.
Sebastian Vettel was asked which driver he wants to replace him at Aston Martin.

You already know the answer 😄 #F1https://t.co/A6uNFCJqiV

— PlanetF1 (@Planet_F1) July 29, 2022
Motorsport-total.com quote him as having told Sky Germany "internally in Formula 1 some are now happy he's gone, especially [F1 CEO Stefano] Domenicali and co, because he addressed all the problems directly, so in part was very uncomfortable, but rightly so".
Schumacher personally, though, is sad to see his compatriot leave as he always enjoyed "his manner [and] his smile when things went well, and that snotty face when things don't work out – but at least that's a sign of his honesty".
But while Vettel's decision came as a surprise to many, except it seems Sky Sports' Ted Kravitz, Schumacher also says he was "not" shocked to learn of Vettel's retirement.
"I had noticed that a bit beforehand," he said.
"The problem is simple – if you don't succeed and the family are waiting at home, there is simply no longer any point for a man in his position or for a driver".
And Vettel, it is fair to say, has not been succeeding of late.
He last won a grand prix in 2019, at the Singapore race, while this season his best result has been a sixth-placed finish at the Azerbaijan Grand Prix.
Vettel, though, cited his desire to spend more time with his family as his main reason for quitting, which Schumacher says he understands.
"It was also difficult for me to leave my family at home, my wife, my son," said the former driver.
"I've actually asked myself more and more often, why are you doing this to yourself? Why aren't you at home? Why don't you enjoy the sunrise or sunset with your family? You can just play skat with your friends or go bowling."
He added: "At some point the relationship slipped and then I wasn't happy anymore and made the decision to quit."
Looking ahead to the Hungarian Grand Prix
The Hungarian Grand Prix is the final race before Formula 1's summer break.