Vettel: F1 lacks 'courage' portrayed to outside world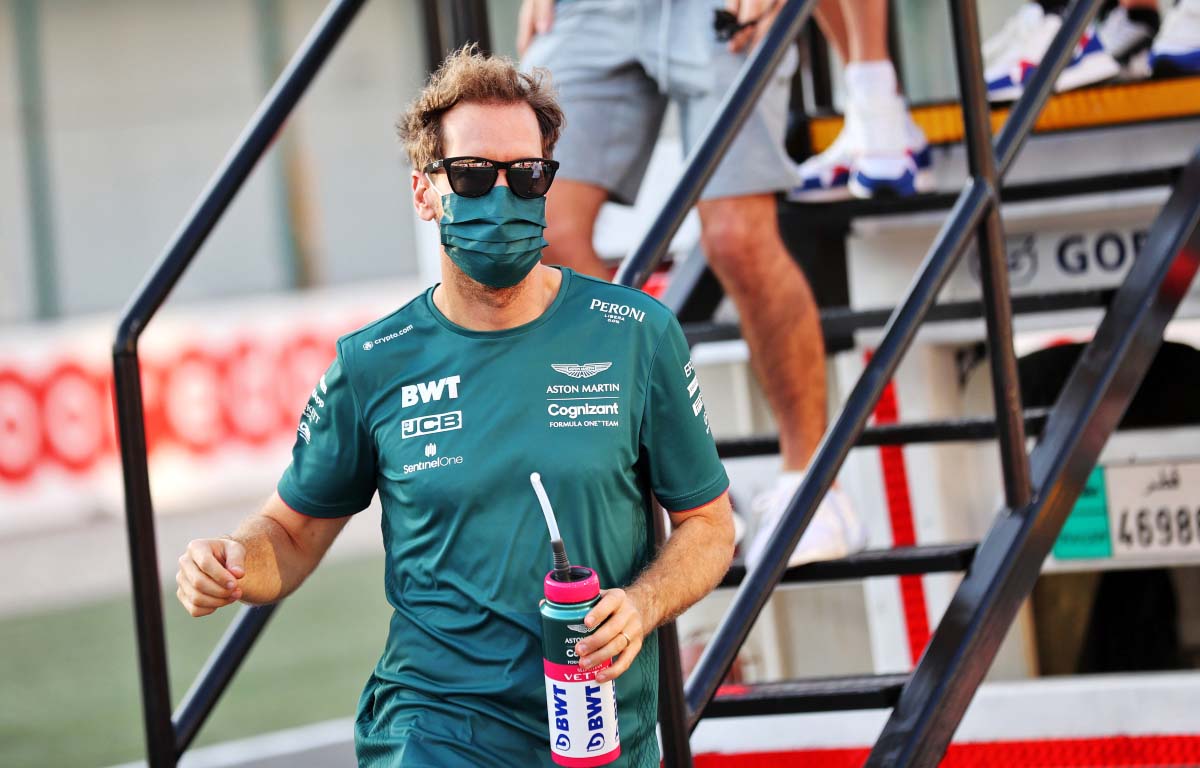 Sebastian Vettel believes that Formula 1 must find the courage to take its environmental and social initiatives further.
Formula 1 wants to assume a pioneering role as pressure on motor sport and the motor industry increases to create a greener future.
By 2030 Formula 1 aims to be carbon neutral and a new fully-sustainable biofuel is being developed, set to be introduced for the 2026 engines, which will have an increased reliance on electrical power.
Meanwhile in 2020, Formula 1 introduced its 'We Race As One' campaign, representing its fight against racism and inequality.
To those outside looking in, all of this sounds like fantastic progress, and Vettel, one of Formula 1's most vocal personalities on environmental and social issues, acknowledges that compared to 10 years ago, more is being done.
But, he feels the series is currently failing to pluck up the courage to go further.
"To the outside world, Formula 1 always wants to come across as nice and open in its communications. But frankly, internally it lacks that courage," he told the Süddeutsche Zeitung.
"More is already happening than ten years ago, but so much more could be done. There is a lot of room for improvement when it comes to possible reforms.
"Our sport is fast and progressive in many ways, for example in terms of technology and the innovations that go with it.
"But in terms of thinking we are not exactly pioneers. That's because it's easy to hang on to old things: 'we're doing so well, everything is good as it is!'
"Change is often associated with fear that something good might disappear. That people in Formula 1 also see change as an opportunity for the future is something I don't experience very often."
For Vettel one of the glaring issues is the F1 calendar itself, which in the future he wants to see organised better based on the geographical position of the nations, rather than travelling between them in a somewhat random manner.
"This year, Formula 1 flew from Mexico City to São Paulo and then to Qatar within three weeks. That travel plan was not smart," he said.
"We should not fly from east to west or north to south, but look at locations that are close to each other."
In 2021 Formula 1 stated its intention to ban single-use plastics for its personnel at race weekends, but Vettel feels that practice should extend across the paddock and into the grandstands too.
At the 2021 British Grand Prix, Vettel held a litter pick with members of the Silverstone crowd.
"Banning plastic in the stands and the paddock can also make a big difference," he said.
"Of course, that is not going to save the world. But it is about setting an example and showing that things can be done differently."
Did Vettel have a bad 2021 season?
Did Sebastian Vettel have a bad 2021 season with Aston Martin.