Sebastian Vettel's F1 motivation questioned with other racing offers on table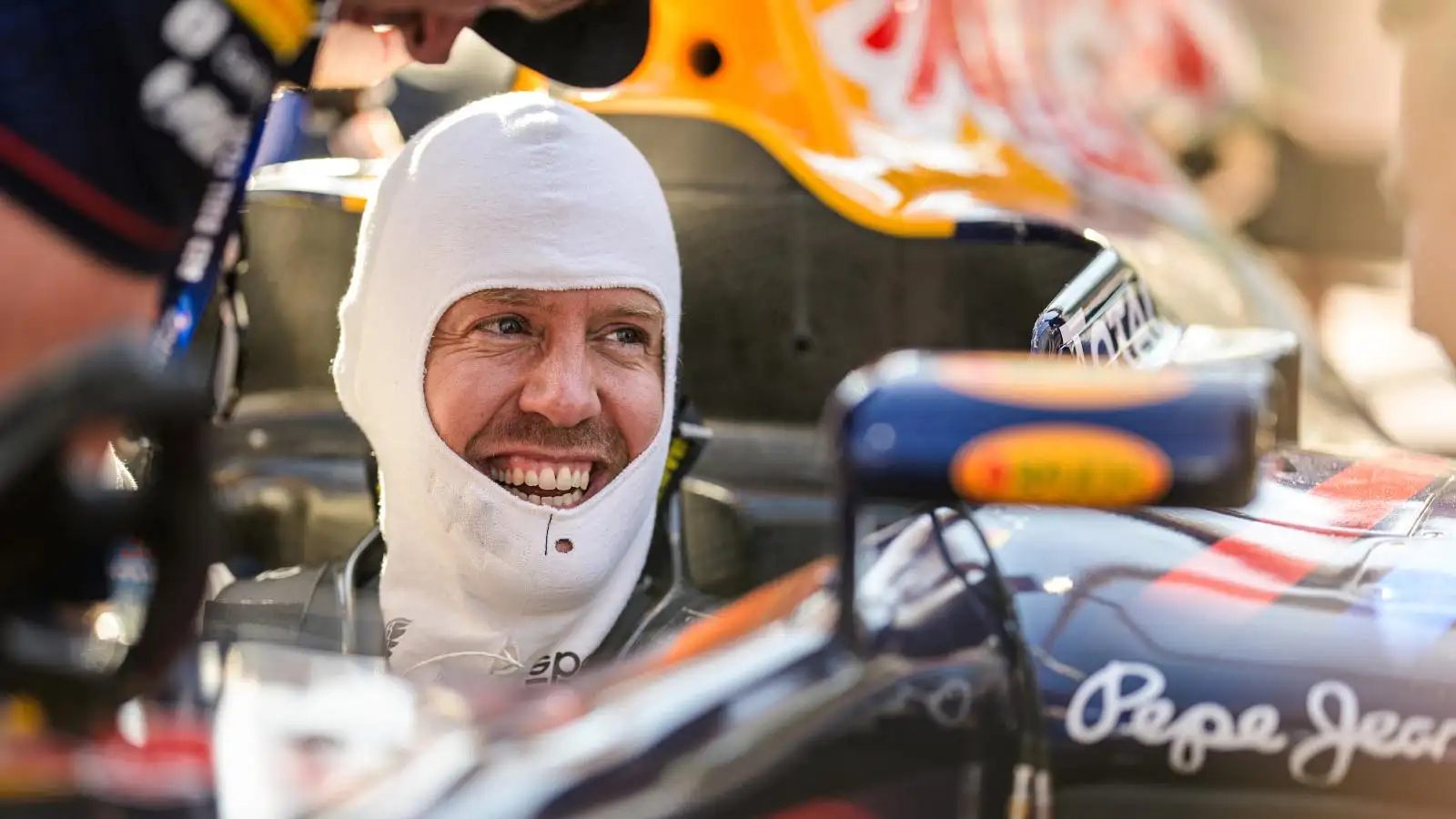 Former F1 racer Marc Surer believes Sebastian Vettel will not return to Formula 1 as it "doesn't fit" with his outlook on the environment.
In the latter stages of his career, Vettel became known for speaking out on causes he believes in, most notably when it comes to climate change and the environment.
A self-confessed hypocrite, Vettel seemed increasingly at odds with his choice of career and since retiring in 2022 has done a couple of show runs in cars designed to run off sustainable fuels.
Sebastian Vettel suggested for WEC outing not F1 comeback
From almost the moment Vettel left the sport, fans and pundits alike were wondering whether we had seen the last of the four-time World Champion.
Retiring at the age of 35, Vettel is younger than two of the drivers still racing in the sport and his appearance at the Suzuka circuit once again had people questioning whether he would be open to a comeback.
It is a topic he has discussed himself, refusing to rule out the prospect when speaking with Martin Brundle for Sky Sports F1.
"I can't say no, because that you don't know," Vettel said.
"I think it's something that if you asked all of them, probably some of them would have said 'no'. And some of them I don't know, but in the end all of them came back, so I can't exclude it."
But another former F1 driver, Surer, believes Vettel's conscience puts him at odds with the sport he loves.
"His mental attitude with his environmental activities doesn't fit in," Surer told Motorsport-Total.com. "So he would have to have a good reason."
The 72-year-old Swiss instead put forward the idea of Vettel racing in WEC, suggesting they were further along their plan to go green.
"Hypercars are already one step further than Formula 1," he said. "He could probably pull himself together and say: 'Yes, I have a good excuse.'"
PlanetF1.com recommends
F1 2025 driver line-up: Who is already confirmed for the 2025 grid?
F1 penalty points: Sergio Perez heftily punished for Suzuka transgressions
As for how fit Vettel would be to return, Surer said he would not forget how to drive so quickly but did note a difference in the attitude of Vettel and Fernando Alonso.
"You won't forget [how to drive] so quickly. He would be able to do that again. Alonso also proved that by coming back straight away was super fast again," he explained.
"[The difference is] the attitude. There's the difference between an Alonso who, when he comes home, goes to his karting track in Oviedo and drives a kart. He goes karting every week, that guy is always at the limit. And Vettel builds beehives. I don't know. I can't imagine that he would still have the motivation."
Read next: Christian Horner makes Toto Wolff 'plotting' prediction with Red Bull defeat inevitable