Vettel wants to try more F1 racing without DRS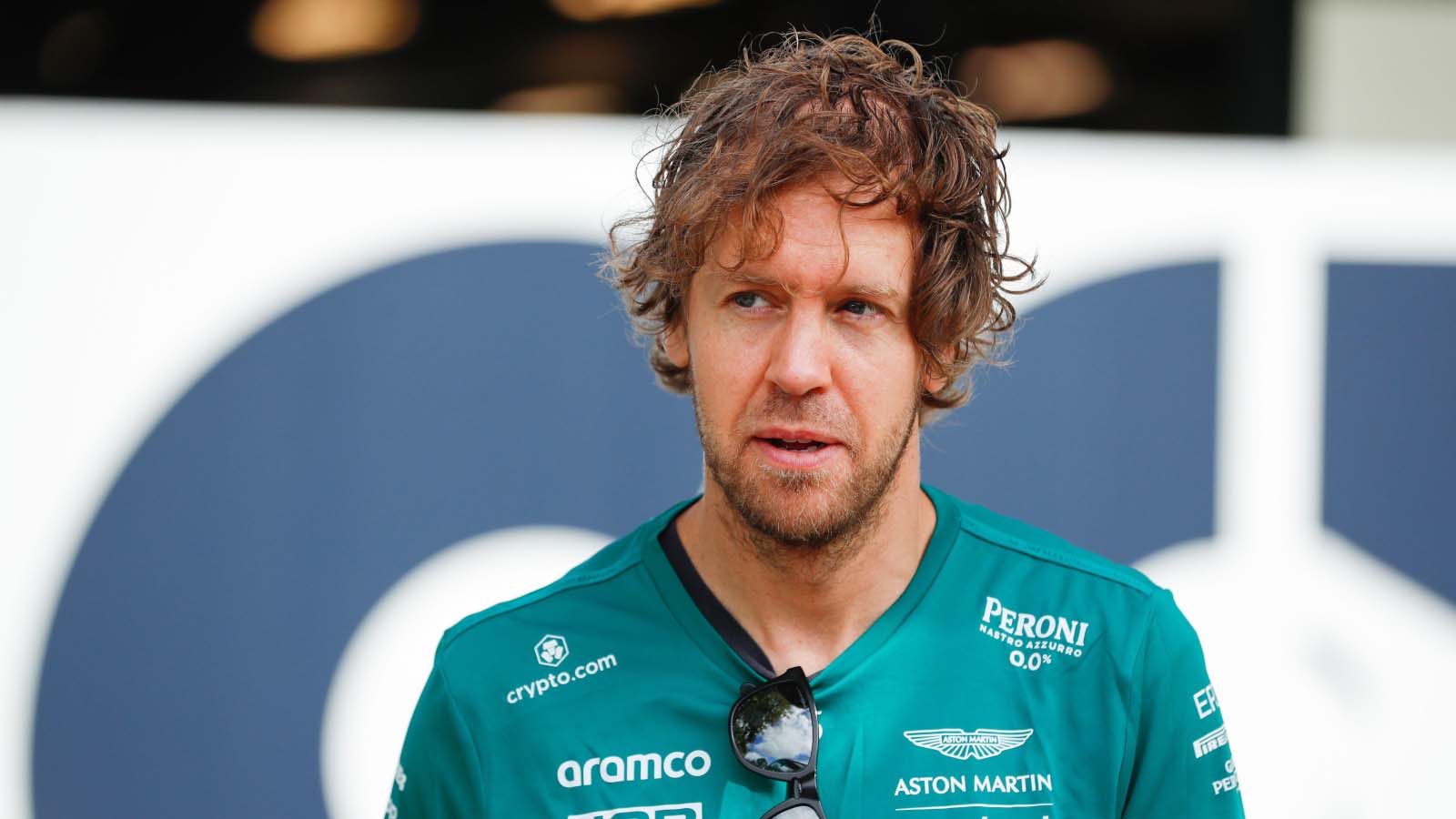 Sebastian Vettel believes Formula 1 needs to try racing without DRS and look for solutions to become less reliant on the system.
It was hoped that the regulations reset in 2022 would help create more wheel-to-wheel opportunities and more natural overtaking moves.
But while drivers are finding it easier to follow one another, drivers are still needing to rely a lot on DRS [Drag Reduction System] to make progress up the order come race day.
And Vettel feels the time has come to experiment again, taking us on a brief history lesson in the process to highlight just how important DRS has become since it was first introduced in 2011.
"I think you can follow closer, there is less drag effect as well," Vettel said, as quoted by Motorsport Week.
"We do rely on the DRS probably more than in the past, to some extent.
"The interesting bit would be to take the DRS off and see how the racing really is, if you are able to overtake a lot better than in the past.
"I'm only a bit cautious for the DRS, because it was brought in as an assistance to help overtaking but now it feels a bit like it's the only thing that allows you to overtake at times.
"So ideally, we have set of regulation that allows us to follow and race without DRS. You know, DRS hasn't been there for 70 years. It was brought in 10 years ago to help, as an experiment."
At the 2022 Emilia Romagna Grand Prix, parts of that race did feel like an experiment from Race Control given their cautious (some would say overly-cautious) approach to turning DRS back on during the wet-dry conditions at Imola.
If it was, it definitely did not feel like a successful one given the increasingly loud calls from the media and fans alike to activate the system again.
Vettel then took us all back to Saudi Arabia Grand Prix, where the likes of Charles Leclerc and Max Verstappen were effectively playing cat and mouse with each other near DRS zones due to just how powerful it was in wheel-to-wheel combat.
Vettel added: "I think an overtake should always be an effort and not dictated by you being in the zone and you get the DRS," he said.
"The race in Jeddah, where you had the leaders braking for the DRS line to try and be the second one to cross that line, that's a different type of racing.
"So I don't I don't think we should go that way. So we will see. We're still early in the in the project. Definitely you can follow closer.
"Overtaking is still hard, but it should be an effort and it should be a reward when you manage to overtake."
Sebastian Vettel addresses rumours of Red Bull return
Sebastian Vettel's contract with Aston Martin is up at the end of the season, and the question now is on his future.