Vettel: F1 drivers' touring car race would be 'fun'
Sebastian Vettel has given a thumbs-up to the idea of F1 drivers taking each other on in a saloon car race during a grand prix weekend.
The concept has been floated in the build-up to the Eifel Grand Prix at the Nurburgring, which staged a similar event when the modern circuit at the German venue was opened in 1984.
Back then, a race in Mercedes 190 E cars took place that included 10 F1 world champions and a number of other grand prix drivers. It was won by Ayrton Senna, three weeks before his first F1 podium finish in Monaco.
Nowadays, it is rare for F1 drivers to compete in other types of contest, except Le Mans or the Race of Champions that brings together competitors from various different series.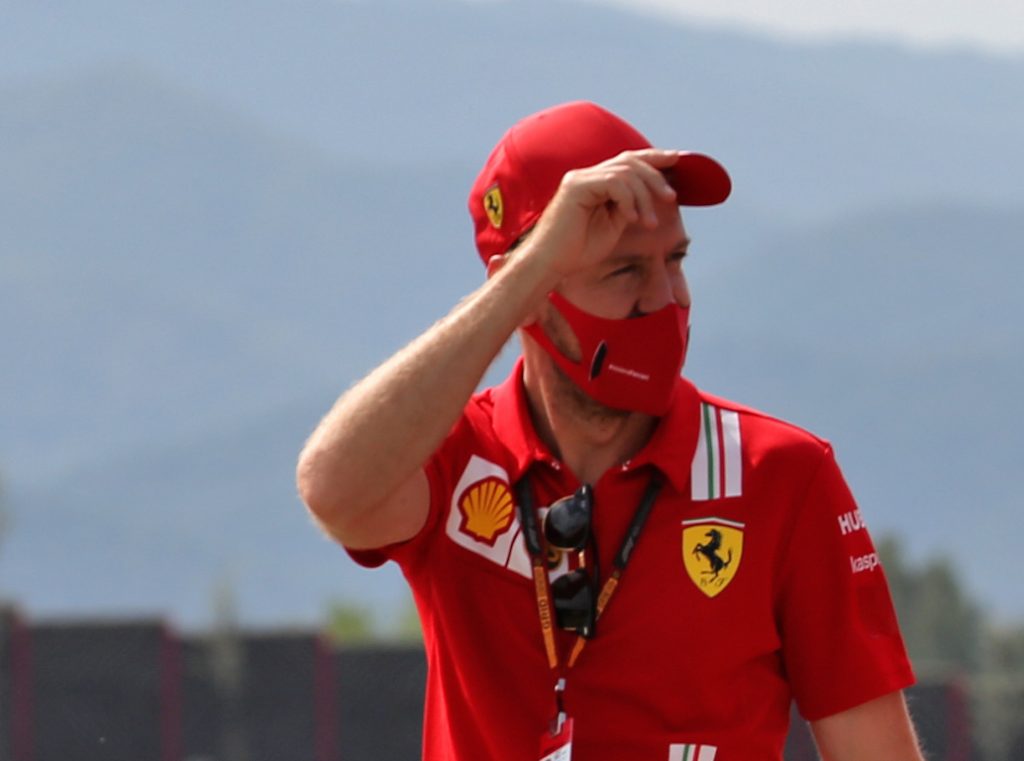 Get your hands on the official Ferrari 2020 collection via the Formula 1 store
But although he suspects the notion of a race for F1 drivers in identical cars would probably never get off the ground, Vettel would be keen to give it a go.
"That would be fun, I would be up for it," said the four-time former World Champion, quoted by Autosport.
"If we had the chance in touring cars or something, where we could race each other hard, I don't know if that would maybe jeopardise the show of the F1 race following after that too much.
"I think it would be fun. This [the 1984 race] is a long time ago. Nowadays, we are doing so many F1 races but it would be nice to do other races as well in other cars.
"Back then you had much more of a change in terms of drivers driving in Formula 1, Formula 2, anything really, week in, week out.
"Now obviously the level is really, really high and you focus on one thing. I think for us drivers it would be fun to have the ability to mix and do other cars and other categories as well.
"I can see also it would take some of your focus away, and then it would start a whole package of arguments. I guess those days are gone."
Carlos Sainz, meanwhile, would like the challenge of all 20 drivers competing in identical F1 cars in a straight shootout to find out who was quickest.
"I wish one day we could all have the same Formula 1 car and see who's the fastest," said the Spaniard. "That would be the best or the most fair test. It's impossible to have, I think.
"What I would like, to compare against the other 19, is to just get the same Formula 1 car and see who can adapt quickest and see who's the fastest."
Follow us on Twitter @Planet_F1 and like our Facebook page