Sebastian Vettel says he is "thrilled" by his new car for the 2021 season as he enters his first year driving for Aston Martin.
The German had poor machinery throughout 2020, his final season with Ferrari, as the Italian team endured one of their worst campaigns, being more often than not the sixth or seventh quickest outfit on the grid.
His new team, then known as Racing Point, meanwhile had the third quickest car for most of the year and with few regulation changes, the AMR21 will not be hugely different from it.
Discussing his new equipment after it launched, Vettel was a happy man.
"I'm thrilled, the car looks really fantastic," he told the Italian edition of Motorsport.
"It's a completely new car for me, a different philosophy. I spent a lot of time with the engineers trying to familiarise myself with its characteristics, not only on the technical front but also studying the team's procedures, so I hope it doesn't take long to get to be perfectly in tune with the team.
"I found a very enthusiastic group with a great spirit and always in a great mood. It's difficult, however, to be able to make evaluations with the simulator because each system is different, but at least I have an idea.
"It's a project at the beginning of its journey. We know there is still a lot of work to be done, but there is no lack of enthusiasm."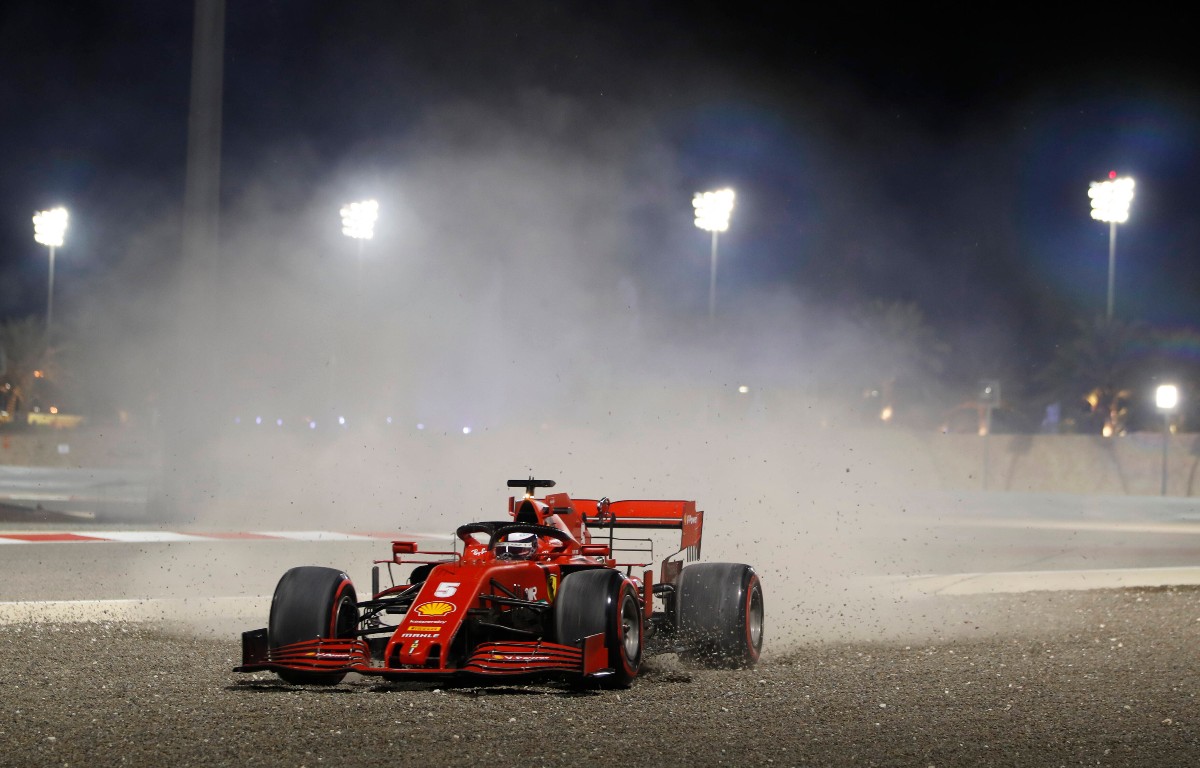 Driver and team face coverings are available now on the official Formula 1 store!
While he had a poor car, 2020 was also a poor season for Vettel from a driving perspective as he was comfortably beaten by his team-mate Charles Leclerc and made a number of mistakes.
This was in part due to the Ferrari not suiting his driving style. Whether the Aston Martin will he is not sure yet but regardless, he is trying not to get carried away with his expectations.
"I don't know yet, every car has its own behaviour," Vettel added.
"I think every driver always has characteristics he prefers, but it's also true that when you are leading a race everything around you seems perfect.
"In the end, it's important to adapt quickly and to start making the most of the potential of the car.
"Regarding our chances, we know the favourites are still Mercedes. After a winning streak like theirs it couldn't be otherwise and you have to be realistic – we are at the beginning of a new team project and we have a lot of time ahead to grow."
Follow us on Twitter @Planet_F1 and like our Facebook page