Sebastian Vettel urges every girl to prove Stefano Domenicali wrong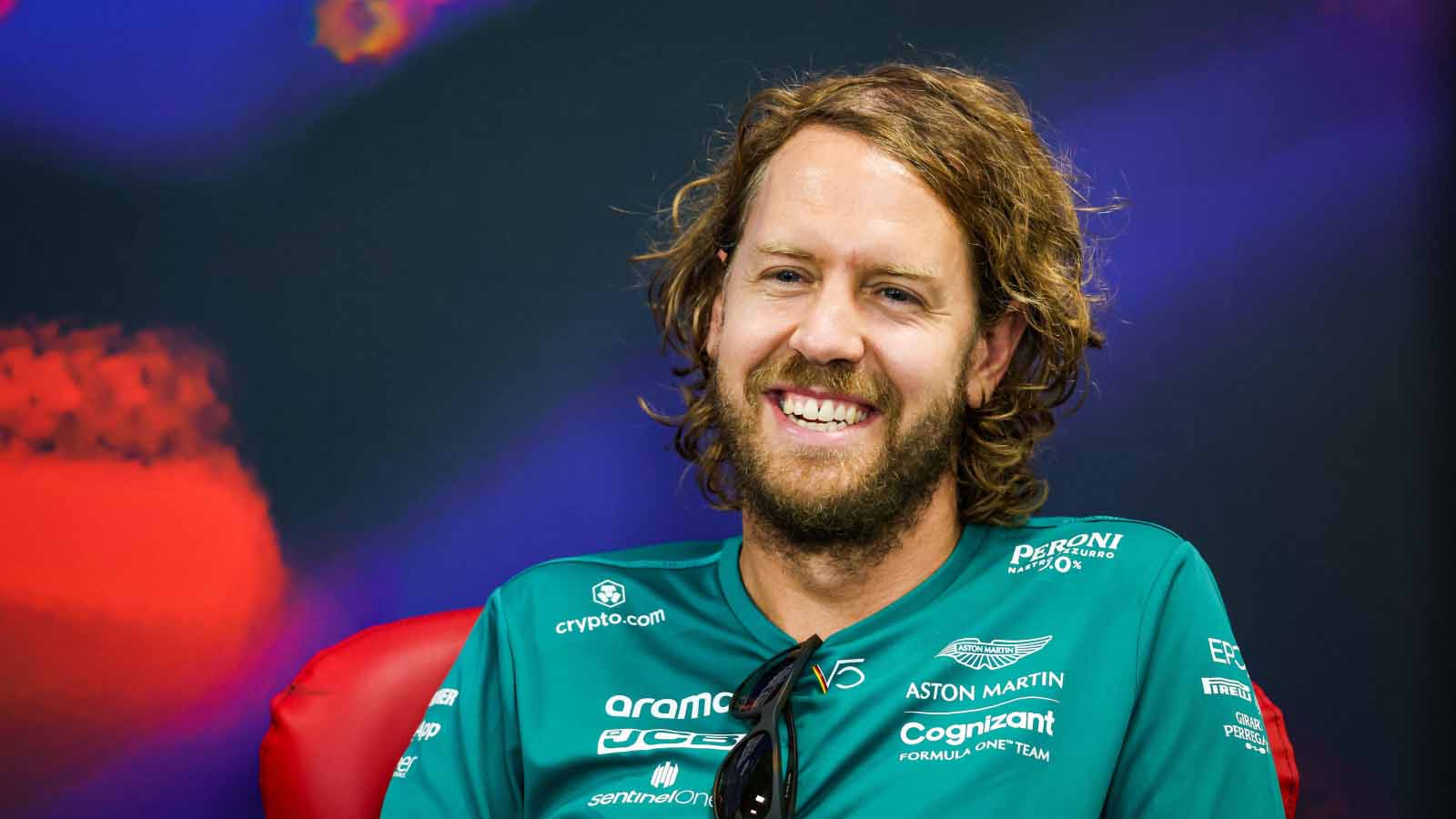 Sebastian Vettel has called on young female drivers to pursue their dreams in motorsport, and prove Formula 1 CEO Stefano Domenicali that having women in Formula 1 is possible.
Domenicali said before the Belgian Grand Prix weekend he cannot foresee a female driver getting into Formula 1 in the next five years without a metaphorical 'meteorite' of a driver coming through the ranks.
While the F1 boss said the sport is working on the "maximum possibility" of enabling women to have a path into Formula 1 and the upper echelons of motorsport, Aston Martin driver Vettel did not feel his phrasing was correct in the conversation.
The four-time former World Champion feels Domenicali's comments could have a further negative knock-on effect to young women looking to progress in the junior categories, by possibly even discouraging them from taking part in the first place.
He added he hopes to see people counter against his words and prove the "stereotype thinking" around female drivers can be proven wrong in the future – with Nico Rosberg also recently having joined calls to see women progress up the motorsport ladder.
"I know Stefano and I think it was, I haven't read exactly, but it was a very unlucky choice of words," Vettel told reporters ahead of the weekend.
"It's statements like that, that I guess women are – probably all girls – are probably confronted with when they grow up and sharing their dreams, I don't know, sitting at breakfast, saying I want to become a racing driver.
"And then, you know, the father might have just read exactly that statement and makes it clear to her that 'but you like other things, why not focus on other things?', and then maybe they do focus on other things and drop racing or the idea of it.
"It's important we don't say these things because there are sparks everywhere. I don't see a reason why we can't have a woman on the grid.
"I think the challenges we are facing, they can be faced by women. So I do the opposite. I encourage every girl at the breakfast, lunch or dinner table to speak up and prove Stefano, in this regard, wrong and all these people wrong.
Thanks for the warm welcome 😊🙌🏻🏎🏎🏎 https://t.co/tnx7gth7vY

— Tatiana Calderon (@TataCalde) August 25, 2022
"Let's say certain things can't be done by you, because you are a girl or a woman, I think this sort of stereotype thinking is slowly disappearing but has to disappear completely."
W Series has continued to feature on the support calendar for Formula 1 this season and Colombian driver Tatiana Calderon has made a return to Formula 2 in Belgium this weekend, coming in to race for Charouz for the remainder of the year.
"I'm really excited about my return to the Formula 2 Championship, I still can't believe I'm back," she said. "It's been a long while since I drove the car but it's an amazing opportunity I want to make the most of.
"I'm very thankful to the Charouz Racing System and I'm really looking forward to this busy triple-header of races and beyond."