Vettel drops three grid places for Alonso block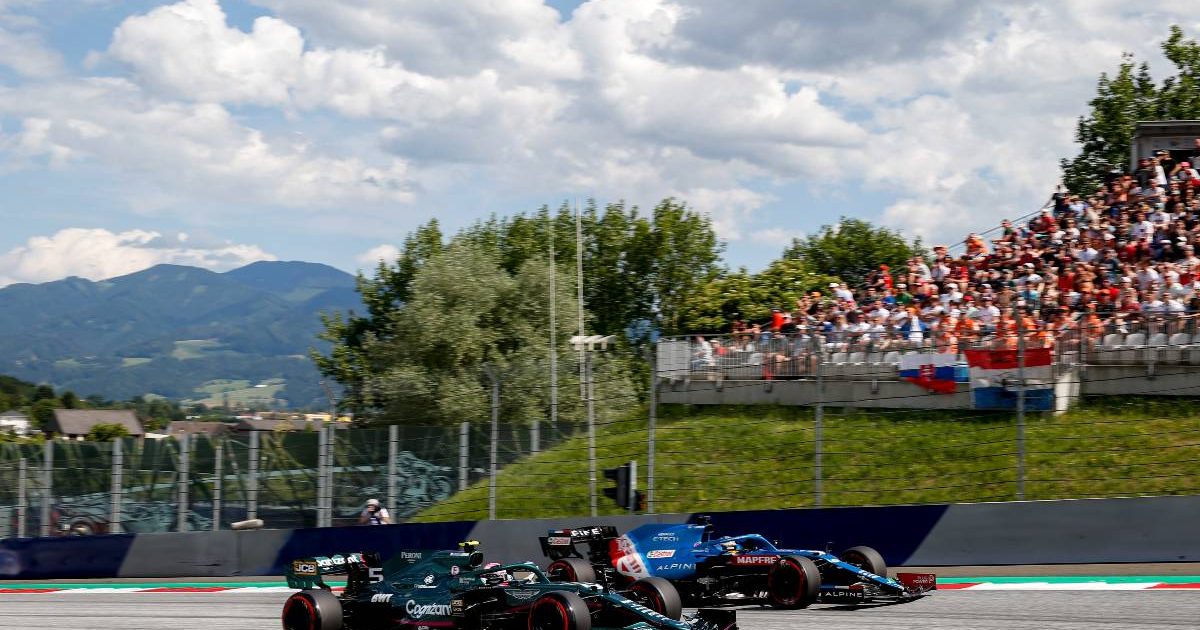 Sebastian Vettel has received a three-place grid penalty for impeding Fernando Alonso in Austrian Grand Prix qualifying.
The German qualified eighth on his 34th birthday but will now drop to 11th, promoting George Russell, his own Aston Martin team-mate Lance Stroll and Carlos Sainz.
But even with the punishment, Vettel is still three places ahead of Alonso, who said after the incident his chance of scoring points in the race had been ruined by the incident.
The Spaniard was on his final Q2 run, aiming to force his way up into the top 10, when he was blocked by Vettel as he approached the final corner at the Red Bull Ring.
Vettel was preparing for his own last 'hot' lap of the 15-minute session when his Aston Martin got in the way of the Alpine, destroying Alonso's shot at improving his best time.
Alonso angrily gestured at Vettel, who contritely offered a lengthy wave of apology as they progressed along the pits straight – the four-time former World Champion having failed to get in his own last run as he did not pass the chequered flag in time.
Happy Birthday, Seb! Here's a three-place grid penalty… #F1 pic.twitter.com/x0k6iSnHR6

— Planet F1 (@Planet_F1) July 3, 2021
Check out all the latest Sebastian Vettel/Aston Martin merchandise via the official Formula 1 store
Later, Alonso absolved Vettel of blame as he believed the situation had been a knock-on effect of other drivers going too slowly, but the stewards did see the Aston Martin driver as the culprit.
The stewards' report on the matter read: "Alonso was on his fast lap just before the end of Q2. When he approached the last two corners (9 and 10), there was still a queue of three cars preparing for their final qualifying lap. Vettel was the last car in this line and impeded Alonso and as a result, Alonso had to abort his final qualifying lap."
Speaking before the verdict was announced, Vettel said he thought it would be harsh if he was the only driver penalised.
"I slowed down, everyone was jumping the queue and they all slowed down between nine and 10 where we agreed not to slow down," he explained. "If I get a penalty we should all get a penalty and then we are all the same again.
"I don't think I could have done anything differently. I checked the mirrors out of precaution but it's blind, so I saw Fernando coming at the last second. I basically cancelled my lap because I was too close, bad exit, just to get out of the way.
"I'm really sorry for him. There's nothing he has done wrong but I don't think there was much I could have done."
Follow all the action from the Austrian Grand Prix with the PlanetF1 live centre