Sebastian Vettel was 'pushed out of way and yelled at' by Alonso's police escort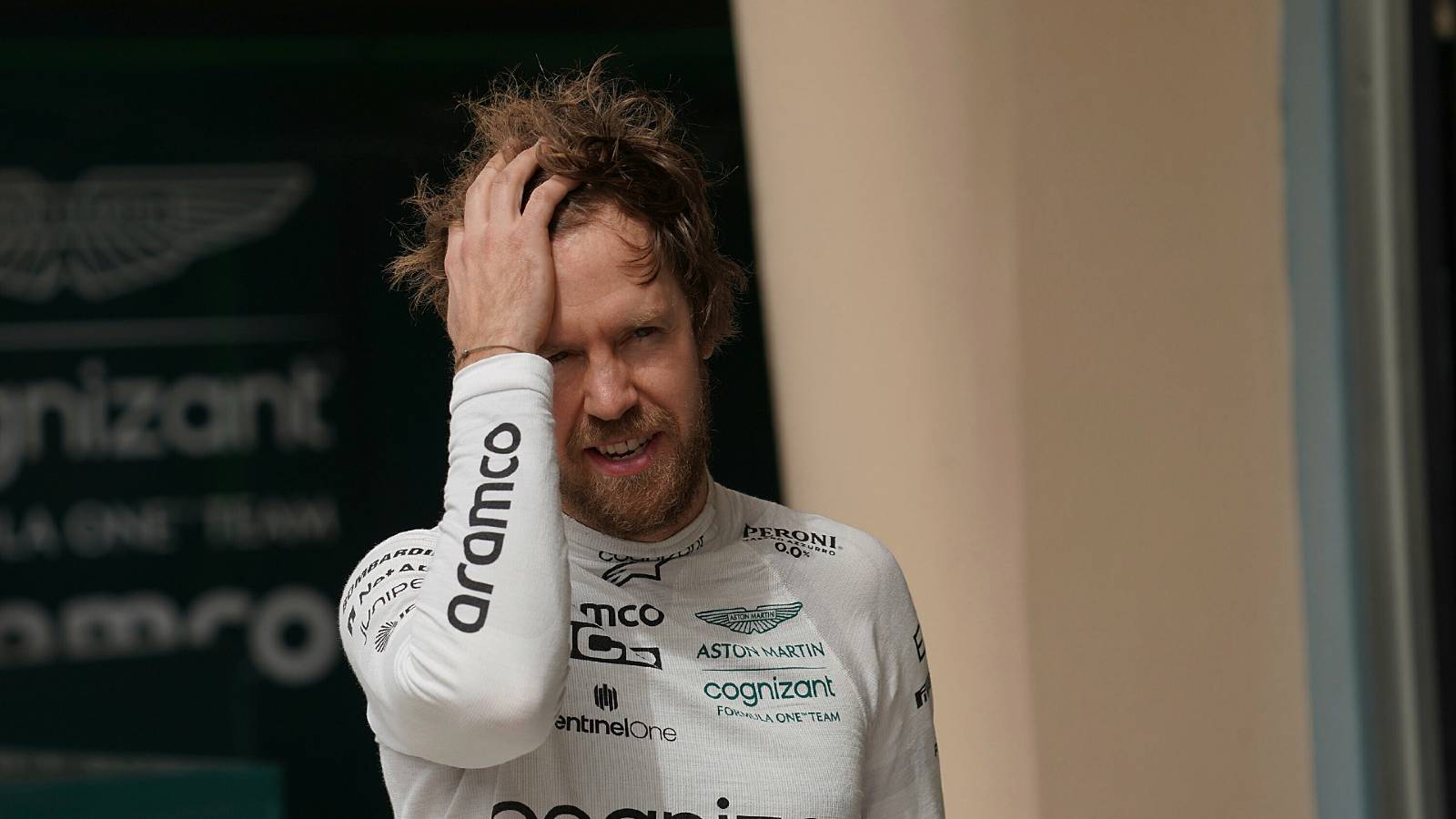 Sebastian Vettel's Saturday at the Spa-Francorchamps circuit went from bad to worse as he was almost run over by Fernando Alonso's police escort before later failing to make it out of Q1.
Vettel is known for arriving at the Formula 1 circuits on his bicycle, the climate activist opting for pedal power over carbon emissions.
That almost put him on a collision course with Alonso's police escort, as they pushed him out of the way and shouted at him.
Alonso is of course the driver replacing Vettel at Aston Martin next season.

"In the morning I rode my bike down the hill to the track," the four-time World Champion said at the Spa circuit. "Suddenly four police motorcycles came, pushed me out of the way and yelled.
"Then came a Renault, with Fernando Alonso at the wheel, and two more police motorcycles, which pushed me aside again."
However, safely at the circuit, the day didn't go to plan for Vettel.
Although he was eighth quickest in the day's final practice hour, he wasn't able to replicate that pace in qualifying and dropped out at the first hurdle.
He missed out on a Q2 berth by 0.002s.
"Two thousandths are not the world now and of course it's a shame when it's so tight," Vettel said. "I know that we could have been faster, but you have to set the time at the right time and I didn't succeed.
"I didn't have the grip I was expecting and had trouble getting the lap together because the car was up and down this weekend. I struggled with the rear in the middle part in particular and couldn't find the right balance."
Vettel will, however, start the race up in 10th place as seven drivers, six of them qualifying ahead of him, have grid penalties for taking on new engine parts or gearboxes.
"We benefit from that and can still have a good race from where we start," said the 35-year-old. "I don't know what kind of car we'll have, but there's quite a bit in it.
"Of course I hope for points."
Vettel has scored just 16 points so far this season, the driver bagging just five top-ten showings.