Vettel won't advise Mick to snub Ferrari move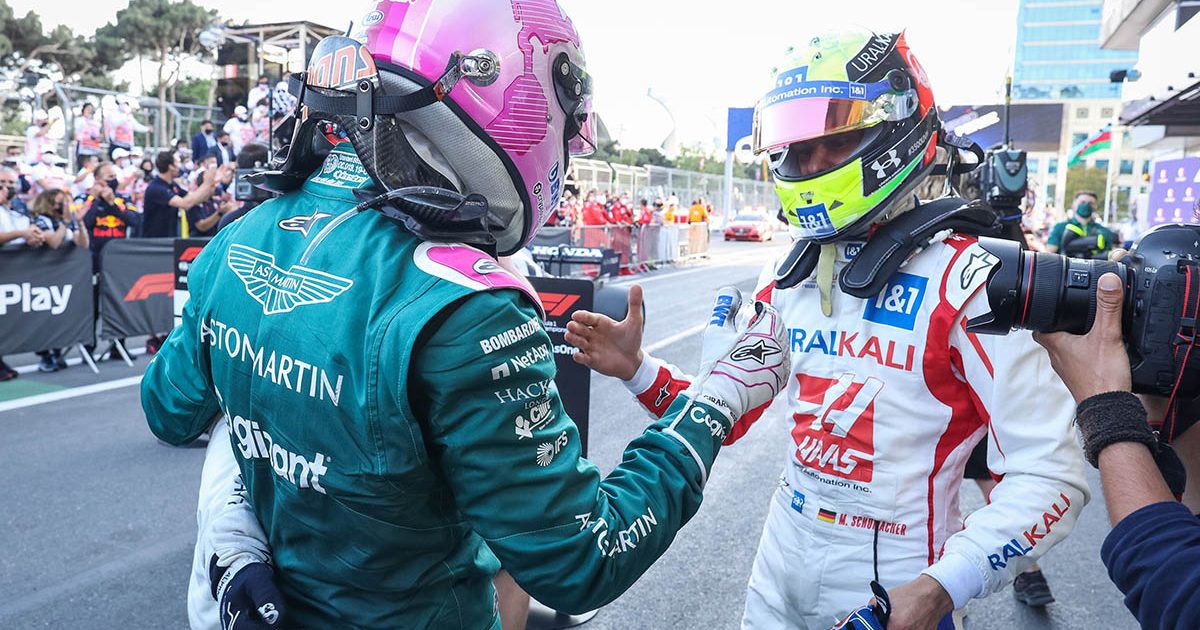 Sebastian Vettel has said he would not put off Mick Schumacher joining Ferrari should the opportunity arise in the years to come.
Mick, and a vast majority of the Formula 1 community, will no doubt want to see the son of the seven-time World Champion, Michael, follow in his father's footsteps and drive for the Scuderia – potentially fighting for World titles if Ferrari's progress continues.
The current Haas driver will further integrate himself within the Ferrari family in 2022 after being named as a reserve driver for the Prancing Horse at 11 race weekends, covering for Ferrari's other reserve driver Antonio Giovinazzi when he is away on Formula E duties.
Should Schumacher junior continue to impress in his second season in Formula 1 then further questions will be asked about the prospect of him joining Ferrari, although Charles Leclerc and Carlos Sainz have already proven in 2021 that they are quite a formidable partnership.
If a future move was to materialise, though, Mick's good friend Sebastian Vettel would not advise against him joining Ferrari just because of the unsuccessful spell he had there and the lengthy divorce process that eventually led to him moving to Aston Martin.
Mick's season in pictures 🖼️ @SchumacherMick looks back over the major moments in his rookie F1 season 🏁#HaasF1 pic.twitter.com/h01SuDcNxm

— Haas F1 Team (@HaasF1Team) December 26, 2021
"Absolutely," was Vettel's response to a question by F1 Insider, who asked the four-time World Champion if he would advise Mick Schumacher to join Ferrari.
"Even though I didn't have any great success there, I still had some good years. And the brand will always be something special.
"In any case, I wouldn't advise him against it because of the few things that didn't work out so well for me.
"People tend to see the glass half empty in memories.
"I prefer to see it half full and the positive outweighs the negative.
"Too much grumbling is misplaced because, all things considered, we Formula 1 drivers are all doing very well."
As for his own future, Vettel has recently revealed that retirement has crossed his mind in the past, but the "fire is still burning" as he prepares for a second campaign with Aston Martin.
Mick 'surprised' Steiner with end-of-season pace
Guenther Steiner was left surprised with Mick Schumacher's pace towards the end of the season.