Vettel hit 'crisis' point at the 2018 German GP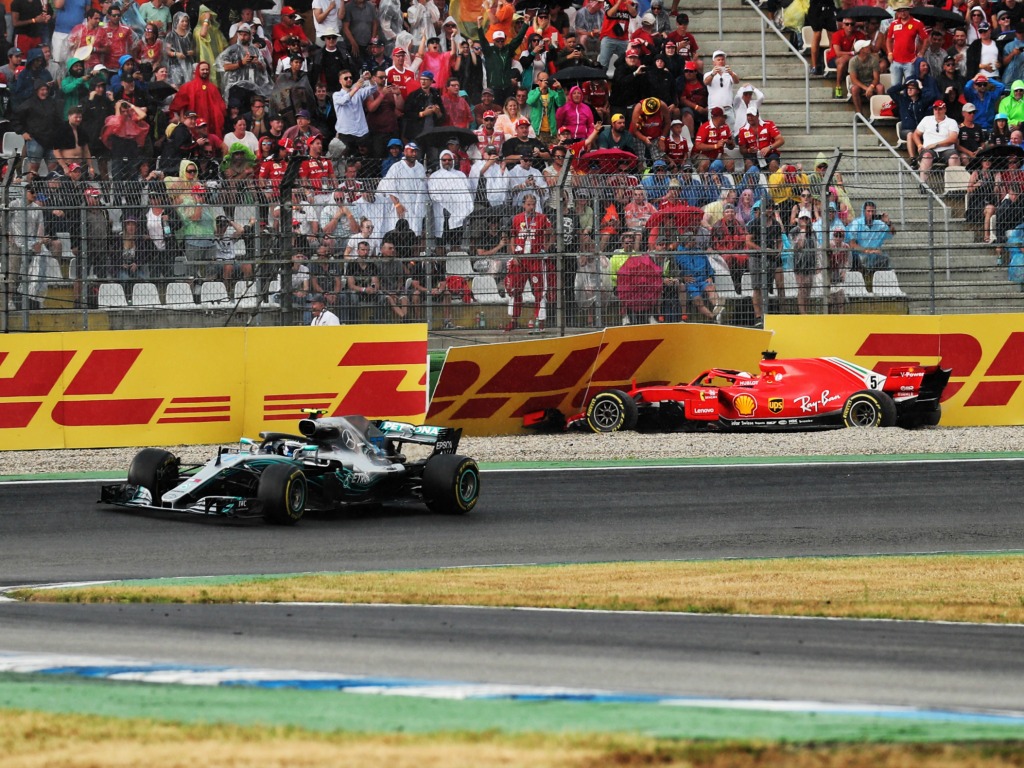 Sebastian Vettel's relationship with Ferrari hit "crisis" point at the 2018 German GP, says former F1 team owner Giancarlo Minardi.
Signing with Ferrari in 2015, Vettel did not have the car to win the championship the first two seasons.
That changed in 2017 but he lost the title to Lewis Hamilton by 363 to 317.
A year later, 2018, he began the championship with back-to-back wins – his first with Ferrari – and was eight points ahead of Hamilton after winning the British GP.
It all began to go wrong one race later.
Vettel was leading his home race at Hockenheim, the German GP, only to crash when a light sprinkling of rain resulted in a slippery surface.
Minardi reckons that was the beginning of the end.
"Two years ago at the Hockenheim GP it went into crisis," the Italian told Gazzetta dello Sport.
"I don't know what the factors affected and how relations with Ferrari have been from there, surely something has changed since then."
Vettel's position at the Scuderia was further eroded a year later when Ferrari signed Charles Leclerc.
The Monégasque driver began an instant favourite of both management and the tifosi.
"The arrival of Leclerc made matters worse," Minardi added, "because Charles showed that with the same car he goes faster.
"It is clear that Leclerc has shown that he has a future on the track."
The ultimately led to Tuesday's announcement that Vettel will leave Ferrari at the end of this season.
"When weddings end, it's never a good time," said Minardi.
"After ending a relationship, you need to understand how and in what way.
"It will not be easy to manage the garage: you have a promising young man with many hopes on one side, and a driver who will leave at the end of the season and has already given his best.
"Vettel will not have the motivations of the past years, but I am sure that Binotto will be able to manage the situation."
Follow us on Twitter @Planet_F1 and like our Facebook page.