Departing Vettel sees Ferrari stint as a 'failure'
Having not won the Drivers' Championship in a six-year spell with Ferrari, Sebastian Vettel says both parties "failed" in their aims.
Vettel departed Red Bull as a four-time World Champion at the end of 2014, making the move to Ferrari in hope of bringing Championship glory back to the Scuderia.
However, he will depart Maranello still a four-time World Champion having failed to add to his tally.
Vettel has won 14 races with Ferrari though, making him the third-most successful driver in team's history in that regard.
However, that achievement doesn't hide the fact for Vettel that he and Ferrari "failed" in their mission.
"It still doesn't change anything, we still failed," he told reporters ahead of the Abu Dhabi Grand Prix.
"We had the ambition and target to win the Championship, and we didn't. I think it's just an honest reflection. I don't think saying it out loud changes anything.
"We were up against a very strong team-driver combination, but our goal was to be stronger than that and in that regard we failed. There are reasons for it; we had good races, bad races, sometimes were close, sometimes were far away.
"There's a lot of reasons why, but in the big picture… I don't think it's unfair, it's just the truth, nothing wrong with saying it out loud."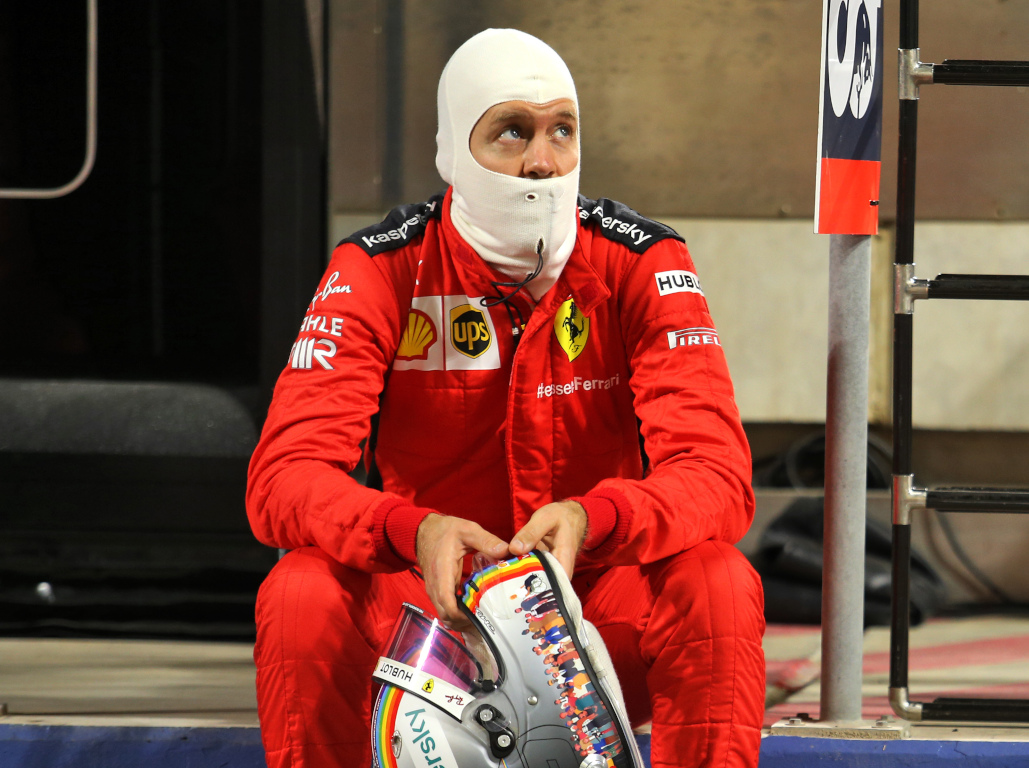 Get your hands on the official Ferrari 2020 collection via the Formula 1 store
Vettel's best chance at the title came and went in 2017, while his downturn in form seemed to begin after crashing out of the lead at the 2018 German Grand Prix.
However, Vettel doesn't agree that it was that error at his home race which triggered the hard times.
"No, I think it was pretty much a roller-coaster ride over the years with a lot of things happening. In terms of momentum in that year, it wasn't helping," he explained.
"The mistake was a little mistake, with a huge outcome, a huge penalty. There were definitely more things happening.
"In the '18 season, we had the passing of [Ferrari president] Mr. [Sergio] Marchionne, the changing of leadership from Maurizio [Arrivabene] to Mattia [Binotto], so maybe the '18 season was decisive for many things, but I don't know if you can really break it down to only one thing."
Vettel also feels the departure of James Allison in 2016, who had served as Ferrari technical director, was a big hit for the team.
"In 2016 we parted ways with James [Allison, Ferrari technical director] because of personal conflicts at the time. Looking back, there were a lot of things that we should have and could have done better" he said.
"Everything happened for a reason, so the main thing from my side was to make sure I learned from it.
"I think I have grown from it. Some were moments on the track, Germany in Hockenheim, other moments were off the track. Overall I feel much more comfortable or in a better place now than those years ago, but certainly at the time it hasn't always been easy and straightforward."
Follow us on Twitter @Planet_F1, like our Facebook page and join us on Instagram!