Vettel discusses his farewell song to Ferrari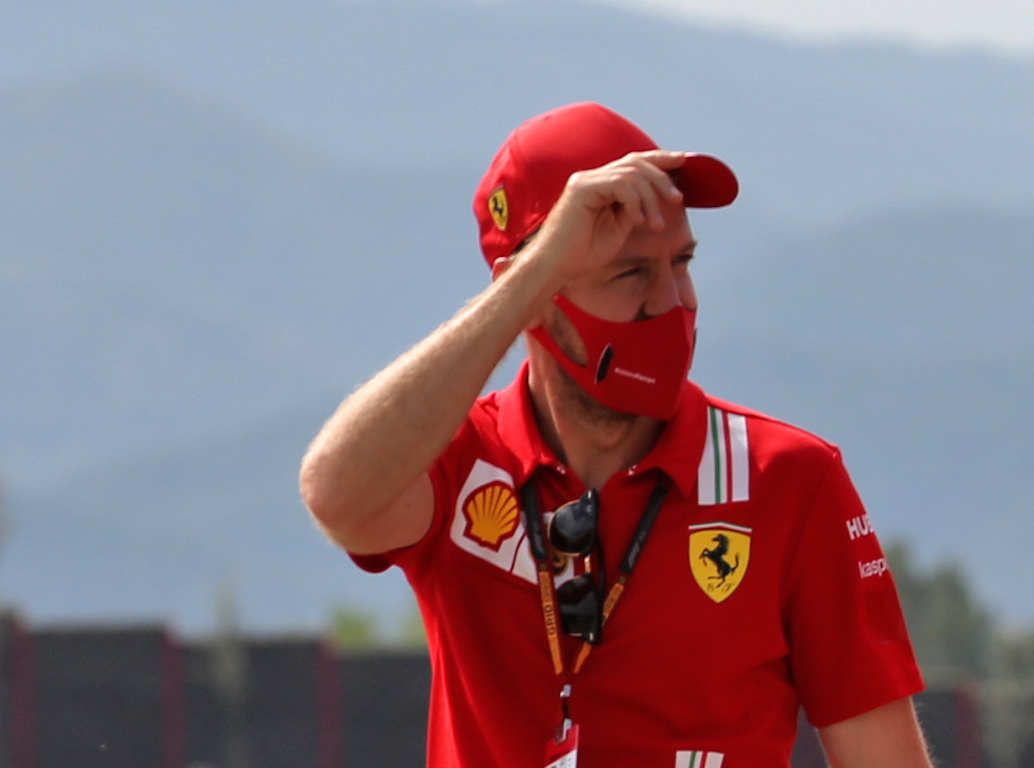 Sebastian Vettel has explained his touching tribute to Ferrari in his farewell race, where he had a song, complete with custom lyrics, prepared for the team.
It has been a pretty dismal final year for Vettel at Ferrari but the two parties are going their separate ways on good and respectful terms following the season finale in Abu Dhabi.
Vettel was presented with a trophy, given a guard of honour by the Ferrari crew as he left their garage for the final time and also swapped helmets with Charles Leclerc, who had raced with a 'Danke Seb' message on it all weekend long.
The four-time World Champion also wanted to express his gratitude to the Scuderia and did so in the form of a wonderful personal song which he sang to the tune of of a famous Italian song: Azzurro.
Vettel had a lyric sheet with him in the cockpit to perform the song and said singing was the best way to mark the end given he would often burst into a tune during the good moments with the team.
"Obviously, I've had a lot of highs with the whole team, and every time I was really excited, for some reason I started to sing," Vettel said, as quoted by Motorsport.com.
"So I think it was a nice way, for one last time, to sing again. And obviously the song that I leave them to is a very, very popular Italian song Azzurro from Adriano Celentano.
"I changed the lyrics, so I hope I don't get in trouble with copyright. But yeah, I think it was a good way to express the gratitude for the team."
Sebastian Vettel with a final song to mark the end of his time with Ferrari 😭 #F1pic.twitter.com/DBadv6lcVb

— Planet F1 (@Planet_F1) December 13, 2020
Vettel has also spoken of the big trophy he received, which had a striking resemblance to the Champions League trophy, and of another tribute that Ferrari paid to him.
"I was surprised myself," Vettel said about the trophy.
"Obviously I've never finished P14 before and got a trophy. So it will definitely be a good nice memory.
"There was also a sign at the front [of the garage] with all the wins. This year has been in a way a total reflection of the great time that I had with the team."
Follow us on Twitter @Planet_F1, like our Facebook page and join us on Instagram!