Vettel: 'Fights I shouldn't have picked' at Ferrari
Sebastian Vettel has suggested there were "fights" he "shouldn't have picked" at Ferrari, but ultimately there are no regrets joining the team.
Vettel is nearing the end of his Ferrari career after the Scuderia opted not to renew his contract beyond the end of the 2020 campaign.
McLaren's Carlos Sainz is coming in to replace him, whilst the four-time World Champion has found himself a new challenge at the team soon to be called Aston Martin.
Much of the spotlight has been on the mistakes Vettel has made on the track during his time with Ferrari, but he thinks it is the off the track battles that have defined his time more with the Prancing Horse.
Vettel, though, would not go into too much of the specifics.
"I don't think I will go on having any regrets looking back," Vettel said on Formula 1's 'Beyond The Grid' podcast.
"It's true that I have failed because I set myself the mission of winning the World Championship with Ferrari. I have failed. I didn't manage to do that.
"There are things I should have done better. Things maybe I should have seen earlier. Fights I shouldn't have picked. But, then again, I think everything that happened brought me to where I am now.
"And I am generally not talking about stuff that happens on the track. Losing the car in Hockenheim in sort of half-wet, half-dry conditions, many people point that one out as a low point, but I'm not talking about things like that.
"I'm more talking about what's been going on [off the track].
"But, yeah, if I am fair and harsh then I have failed. Were there reasons? Probably yes, but I don't accept them as excuses.
"So whatever happened, I guess, has put me on the next step forwards.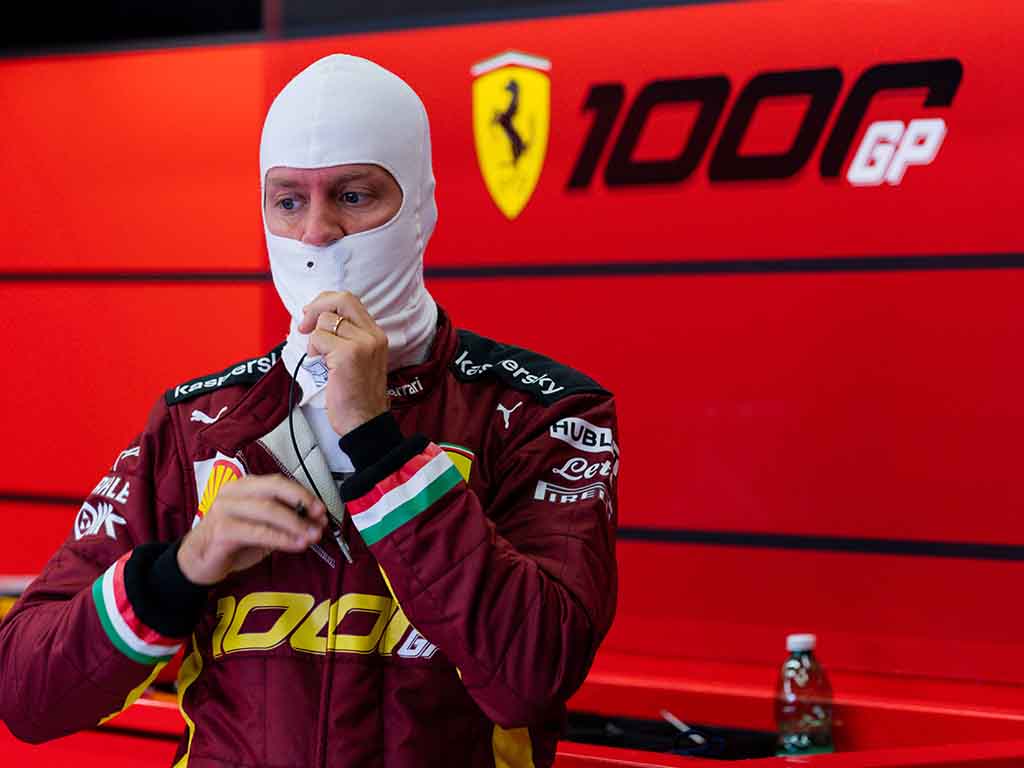 Get your hands on the official Ferrari 2020 collection via the Formula 1 store
Asked further about those battles he "wished" he had not have fought, he replied: "No, not wish. Maybe, looking back, they [the fights] weren't worth fighting if you see what I mean.
"But probably part of it was my nature, something I felt was natural to do so, and I think I had a point as well in some of these little fights and battles.
"But ultimately that is how you mature and how you learn. Again, the important bit is I don't have the sense of regret. I am happy to move on.
"I don't regret the last years and I have learned a lot in my time with Ferrari.
"A different team, a different culture, got to make a lot of friends along the way. Certainly Ferrari is a special team in many ways."
Follow us on Twitter @Planet_F1, like our Facebook page and join us on Instagram!