Sebastian Vettel says he isn't "frustrated" with how thing are going at Ferrari, but admits he has been in "happier places".
The four-time World Champion will leave Ferrari at the end of 2020, current McLaren driver Carlos Sainz taking his seat.
What Vettel does from next season isn't yet clear, but the spaces on next years' grid are starting to disappear and the German racer hasn't had the smoothest of seasons so far.
While his team-mate Charles Leclerc has put the SF1000 on the podium twice this year, Vettel sits P11 in the Drivers' Championship with a best result of P6.
But he says that the current situation isn't frustrating him.
"[I'm] Not frustrated. As I've said, I've been in a happier place. I love obviously fighting at the front," he is quoted by GPFans.
"I love winning and feeling that you can obviously achieve great results, and that we haven't done yet."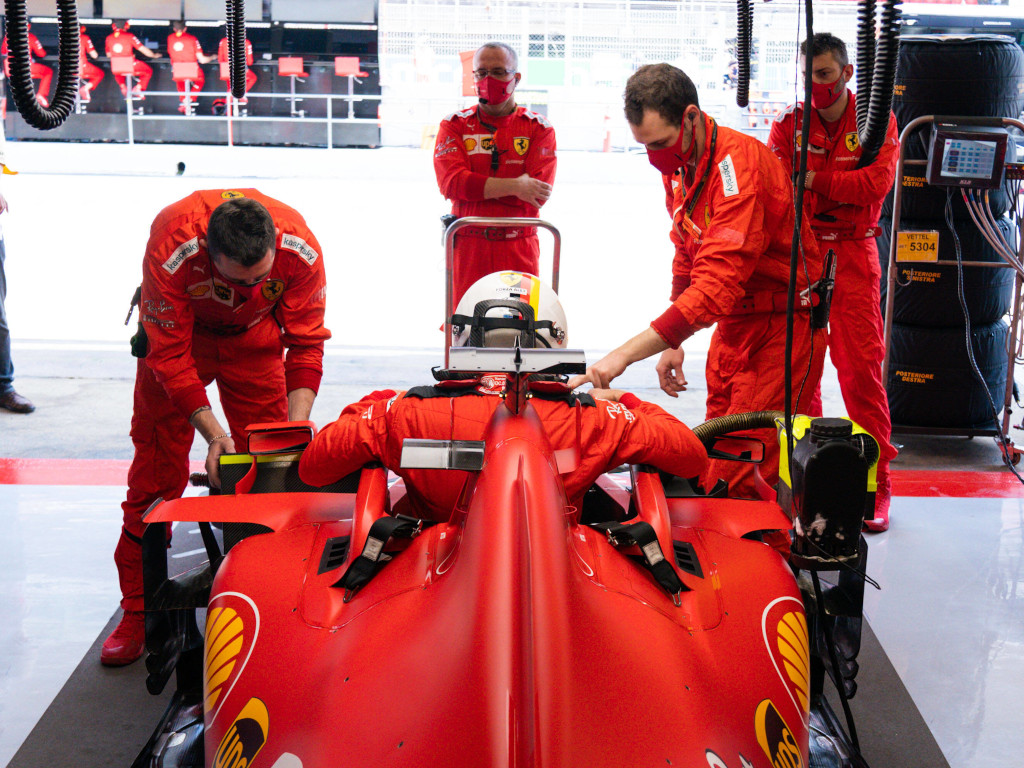 Get your hands on the official Ferrari 2020 collection via the Formula 1 store
Vettel granted hasn't been helped by the underwhelming SF1000 that has been created by Ferrari, whilst there has seemed to be a fair bit of tension between both parties in recent races, especially regarding strategy.
That being said, Vettel doesn't think the team are favouring Leclerc who is signed to a long-term deal that runs until 2024.
But Vettel is hopeful for the rest of his season since Leclerc has proven already that Ferrari can make it onto the podium in the right circumstances.
"It will be difficult this year with the package that we have but I think Charles has proven that still you can do good races and obviously if you make sure you are in a good position, you are also in the right position to benefit from it and then you can still get a podium," he explained.
"I think this is how it always has worked and many times I have found myself on the better side. Now lately, not so much but then again it's been two weeks and then prior to that it's been quite straightforward.
"Overall, if you sum it up, it's been not the best season start that I have ever had, but I wouldn't go as far as frustration."
Next up is the Belgian Grand Prix at Spa. Leclerc won the race here last year with Vettel crossing the line in P4.
Follow us on Twitter @Planet_F1 and like our Facebook page.