Vettel: Fighting Alonso again was 'special'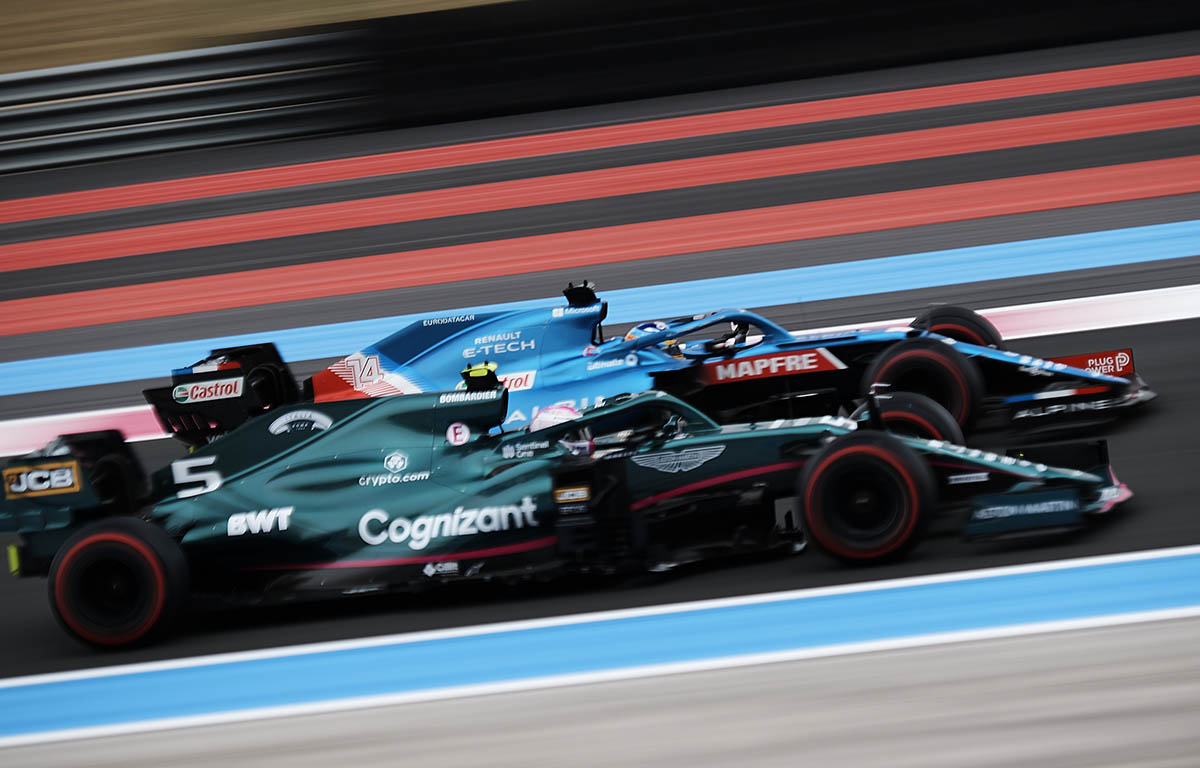 Sebastian Vettel did find some enjoyment from a difficult 2021 season – and fighting his old rival Fernando Alonso was right up there.
Two of the old stagers of the Formula 1 grid resumed battle after Alonso returned from two years away to drive for Alpine.
He was an archetypal midfield performer and the same was true of Vettel, the duo frequently finding themselves right in the centre of the pack where the initial target for a grand prix weekend was to reach the top-10 shootout in qualifying.
Consequently, the Spaniard regularly found himself on the same part of the track on a Sunday as the Aston Martin, with a man whom he had first tussled for a World Championship some 11 years earlier at the wheel.
Vettel came out on top in 2010 when he and Alonso were at Red Bull and Ferrari respectively, and in two of the following three seasons also they again finished first and second in the Drivers' standings.
In 2021, they each recorded one podium finish, although a second P2 for Vettel in Hungary was subsequently chalked off when he was disqualified for a fuel sample infringement.
"I did enjoy it," said Vettel, quoted by Formula1.com, of his first season with Aston Martin as a whole.
"The midfield was very tight and obviously fighting with Fernando is special. It's been quite a while we've been fighting and some memories came back, and the last time we properly had a fight was for the championship.
"It was good fun but obviously we are aiming to be a bit further up the grid next year and challenging for…bigger trophies."
Vettel was the first winner of F1's new Crypto.com Overtake Award for the highest number of passes during the season's 22 races, but suggested that was a double-edged sword as it inferred his car was out of position on the grid relative to its true pace.
"It's been a long year, lots of overtakes," added the German. "Obviously we had some qualifying sessions that didn't go our way and had to make our way up in the race, sometimes more [successfully] than other times."
Asked if the year had been what he had "signed up for" with Aston Martin, the former Ferrari driver added: "Yes and no. I think the team's great, I really enjoy working with the team, and I think it's been a big change obviously.
"But no in terms of the results, obviously. The whole team and myself, we were hoping for more."
Did Vettel have a bad 2021 season?
Did Sebastian Vettel have a bad 2021 season with Aston Martin.