Vettel: So slow in Spain it was Formula 2 qualifying pace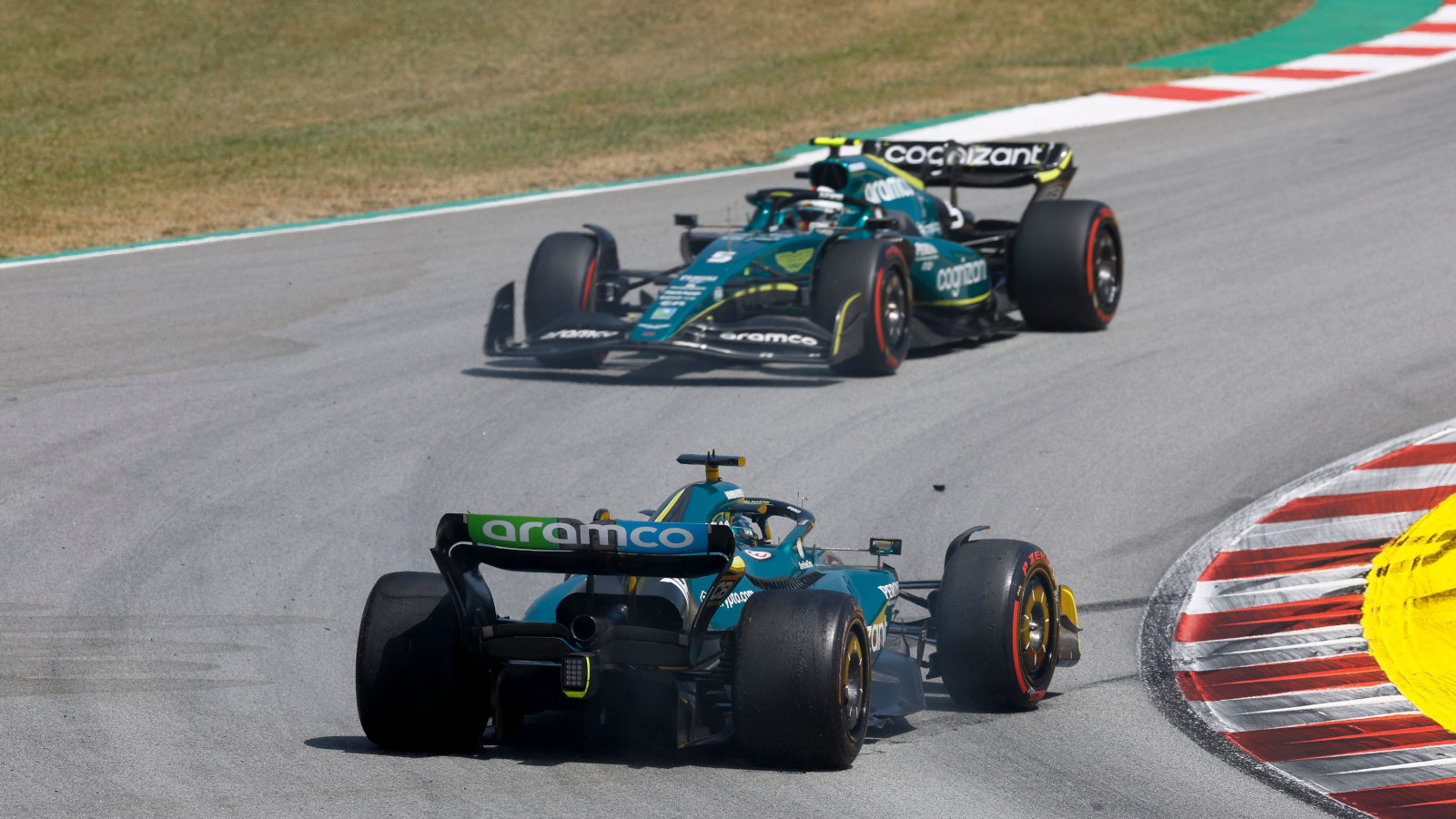 Sebastian Vettel says Sunday's Spanish Grand Prix felt like it was being run at "Formula 2 qualifying pace" given how hot it was out on track.
As the grid formed for the start of the Barcelona race, the track temperature hit a sweltering 49'C.
That not only led to a slippery surface but also high tyre degradation, all but one driver inside the top-ten going for a three-stop strategy.
Aston Martin opted for a two-stopper for Vettel, the German doing 24 laps on his last set of medium tyres.
Running longer stints than the two who finished ahead of him, Fernando Alonso and Yuki Tsunoda, he had to manage his pace and tyre wear and wasn't able to grab the final points-paying position off the AlphaTauri driver.
"It was hot in the car," said Vettel as per Motorsport.com. "With 11th we are not taking any points which was the target.
"I think for everybody the car felt poor because it was so hot and so slippery with the tyres and we were going so slow.
"We were doing Formula 2 qualifying pace in the race, but we managed the tyres better than most."
Seb on the radio at the end of the race: "I tried everything. It was a tough one. A bit boring actually in terms of speed, very slow. But not a boring race in terms of effort. Well done. I guess P10 was quite far away, wasn't it?" #SpainishGP 🇪🇸 pic.twitter.com/HOrUGeWoww

— Sebastian Vettel #5 (@sebvettelnews) May 22, 2022
Vettel's opening stint on the soft tyres was a 21-lap run as he started on a set of used tyres. He managed those a lot better than Tsunoda and Alonso who did 11 and 10 laps on their brand new softs.
Vettel added: "Everyone's tyres were falling to pieces and lots of drivers pitted fairly early, so we tried something different by opting for a two-stopper."
But in the end, "we just lacked a bit too much pace to really be able to attack the points-scoring positions. But we tried something – P11 is not much of a reward, but we had a decent race."
It was Aston Martin's first outing in their heavily updated AMR22, the car dubbed the 'green Red Bull' given its resemblance to the Red Bull RB18.
But, unlike the Red Bull, it did not qualify on the front row – Vettel and Lance Stroll both out in Q1, nor did it win the race, Vettel P11 and Stroll 15th.
"We knew this new package was not going to be a massive step straight away, but we believe it is a better direction for the future," said Vettel. "We are making progress and going forwards, and that is what really matters".