Vettel describes feeling of driving Mansell's FW14B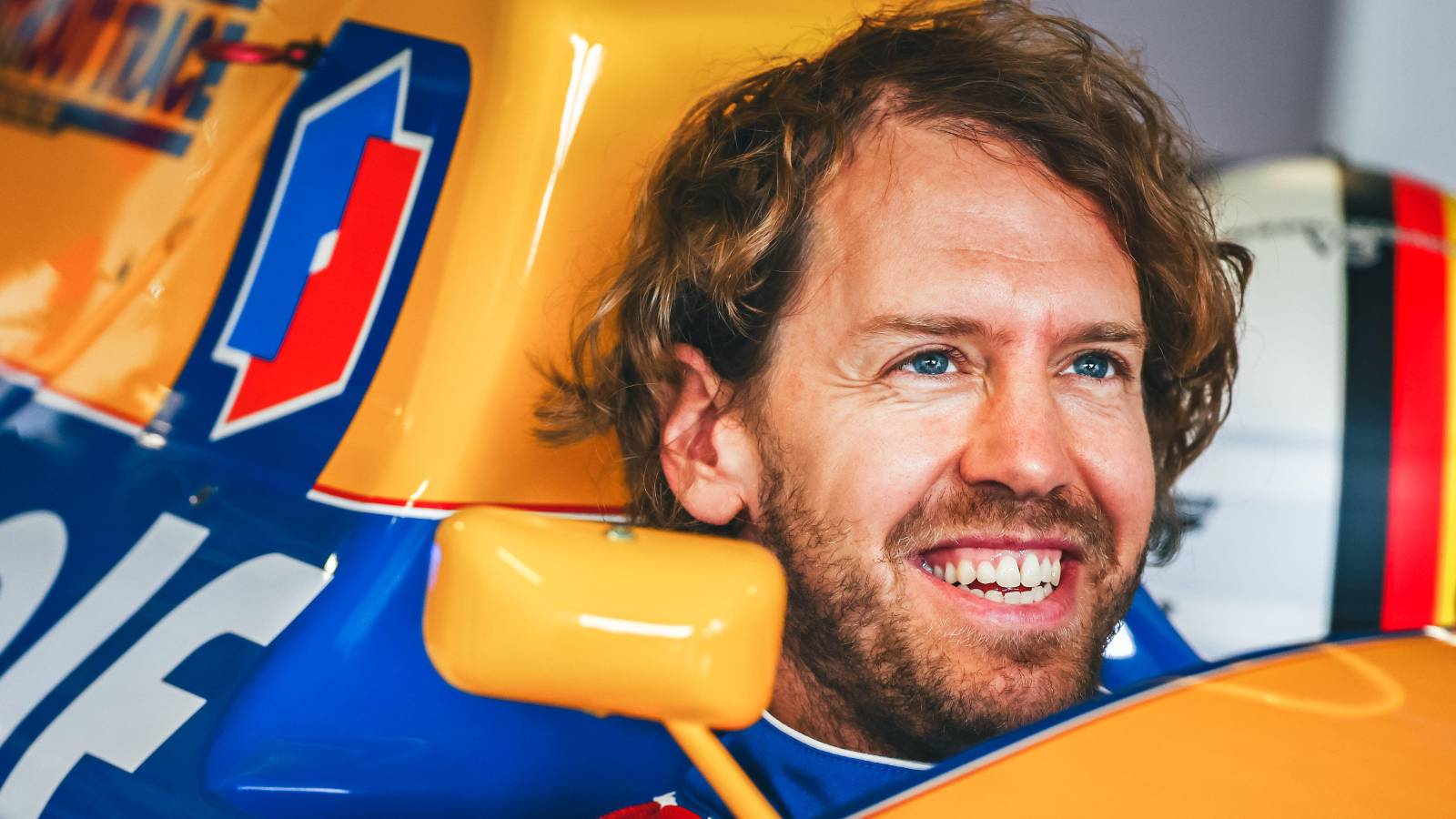 Sebastian Vettel felt like he had been transported back 30 years when he drove the Williams FW14B in a Silverstone demo run.
The four-time World Champion had the chance to take the FW14B out onto the track at Silverstone, the car which took Nigel Mansell to his title in 1992, and the one which Vettel now owns.
There was also a very modern twist to Vettel's experience, as he drove the FW14B running on a carbon-neutral fuel, a nod to the future which Formula 1 is chasing.
Just to make the occasion that bit more special, on top of the fact that it happened on Vettel's 35th birthday, an emotional Mansell met Vettel on the track once the action had finished.
Seb with Nigel Mansell today 🥰 pic.twitter.com/bDXH62DMc3

— Sebastian Vettel Fan Page (@sebvettelnews) July 3, 2022
"It was very special, also that he was there at the end waiting for me," said Vettel reflecting on the demonstration, as quoted by Motorsport.com.
"I felt like a five-year-old, the sound, everything threw me 30 years back in time. That we could do it this way with climate-neutral fuel, that you generate the same emotions, but that we can do it in a responsible way, that was very important to me.
"When I came up with this idea, 30 years ago Nigel won the Grand Prix here, I went back in my mind. I have that car, of course, but I didn't want to just do it. I had to find a way to do it in a good way. I am very proud that it succeeded and that I was given this opportunity.
"It was also on my birthday, I didn't even realise that at first!"
Vettel is arguably Formula 1's leading voice when it comes to the environmental impact of the sport and pushing it towards a greener future.
A major milestone then was already achieved with Vettel's use of the carbon-neutral fuel in the FW14B, and Formula 1 hopes to reach another one with the introduction of carbon neutral fuel in 2026.
From that season a new generation of power units are set to be introduced, and while the regulations are yet to be made official, Vettel stressed that the push on the fuel is the right decision.
"The introduction is planned for 2026," Vettel stated. "I understand that it is difficult to reach an agreement, but it is the right decision to do it as soon as possible."
Torquing Point: Reviewing a classic British GP
Henry Valantine is joined by Jon Wilde and Oliver Harden to dissect an incredibly dramatic British Grand Prix.