Vettel thinks Thunberg would 'share his views' on F1
Sebastian Vettel would like to meet environmental activist Greta Thunberg and talk Formula 1, believing they would be on the same page.
Four-time former World Champion Vettel has in recent years become far more vocal on environmental and social issues, leading by example with various projects.
Vettel has completed an internship with a biofarm, built a bee hotel with schoolchildren and even held a litter-pick at Silverstone in 2021.
Before the 2021 season, he also spoke out against practice aircraft flypasts in Bahrain during testing, inspiring the flypast at the Bahrain Grand Prix to be conducted using biofuel.
Thunberg, 19, has become one of the most well-known environmental activists in the world, so Vettel definitely would like to hear what views she has on Formula 1.
The series is pushing to be carbon-neutral by 2030, while a fully sustainable fuel is being developed.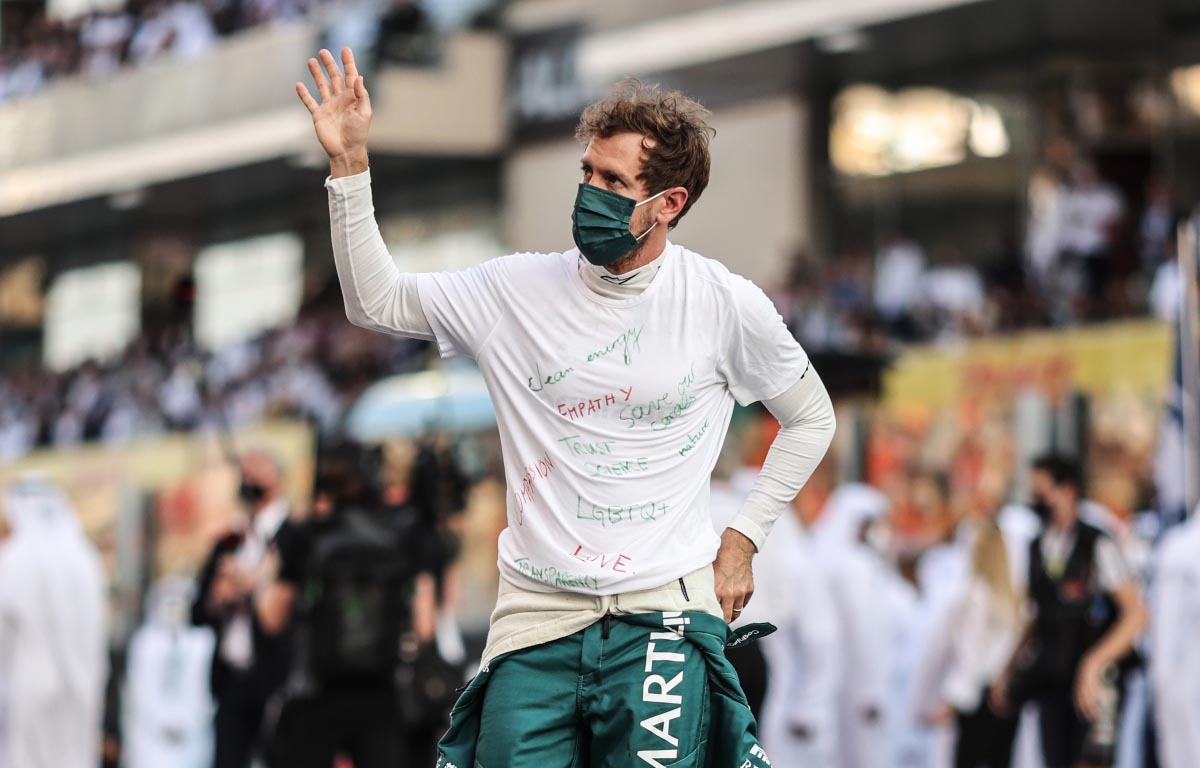 On the subject of meeting Thunberg for an F1-related chat, Vettel told Süddeutsche Zeitung: "I would even welcome it, and we probably share many views when it comes to Formula 1. I think she's great.
"It's encouraging that she's fighting for our future with such determination. A real role model that the whole world should follow and especially older men should listen to more. But there are many role models, many inspiring people. I always find it difficult to name one."
Ferrari team principal Mattia Binotto has said before that he noticed Vettel's increasing environmental awareness towards the end of his stint with that team, but it was when Vettel joined Aston Martin for 2021 that he began to ramp up his activism.
However, Vettel said the change of teams had no role in that. Instead, he feels it is just a natural progression as he grows older, and as a father.
"There was no one key moment. I don't have a story along the lines of 'and then I was walking somewhere and saw a tree had been cut down and I thought that was so terrible'," he explained.
"I didn't have to change teams.
"I think I have simply grown older. Even as a father, views and opinions shift. You take on responsibility and grow from it. On top of that, I am curious by nature and open to other opinions. I feel this process is natural and completely independent of my team or profession.
"Time moves on, even if, paradoxically, it seems to stand still in Formula 1 with some things or opinions.
"When I'm on the road and travelling now, I notice things I never noticed before.
"The other day, I was walking through an airport and I just thought how many people there are on this planet! And how many different people with so many different stories and their own problems and challenges.
"And how absurd it is sometimes that you take yourself so seriously and think that's what everything should be about. In relation, my problems are probably all luxury problems."
Did Vettel have a bad 2021 season?
Did Sebastian Vettel have a bad 2021 season with Aston Martin.