Sebastian Vettel was not overly impressed in the Monaco driver press conference when he was asked about Max Verstappen and Lewis Hamilton crashing.
Going wheel-to-wheel for the race wins in all four of this year's grands prix, the title protagonists have come close to colliding.
First corner attacks at the Emilia Romagna and Spanish Grands Prix saw Verstappen come out on top in those battles with Hamilton losing a piece of his front wing at Imola and saying he had to "bail out" at Barcelona to avoid a collision.
It has fans and people in the paddock wondering when the big one is going to come with Zak Brown confident it will.
The McLaren team boss recently said: "I think it is just a matter of time until they both are determined to not let up in to Turn 1 and neither come out."
That was put to Vettel in Wednesday's driver press conference ahead of the Monaco Grand Prix weekend.
The Aston Martin driver wasn't impressed, saying people should rather applaud Verstappen and Hamilton's skill for "not crashing" than "wait" for it to happen.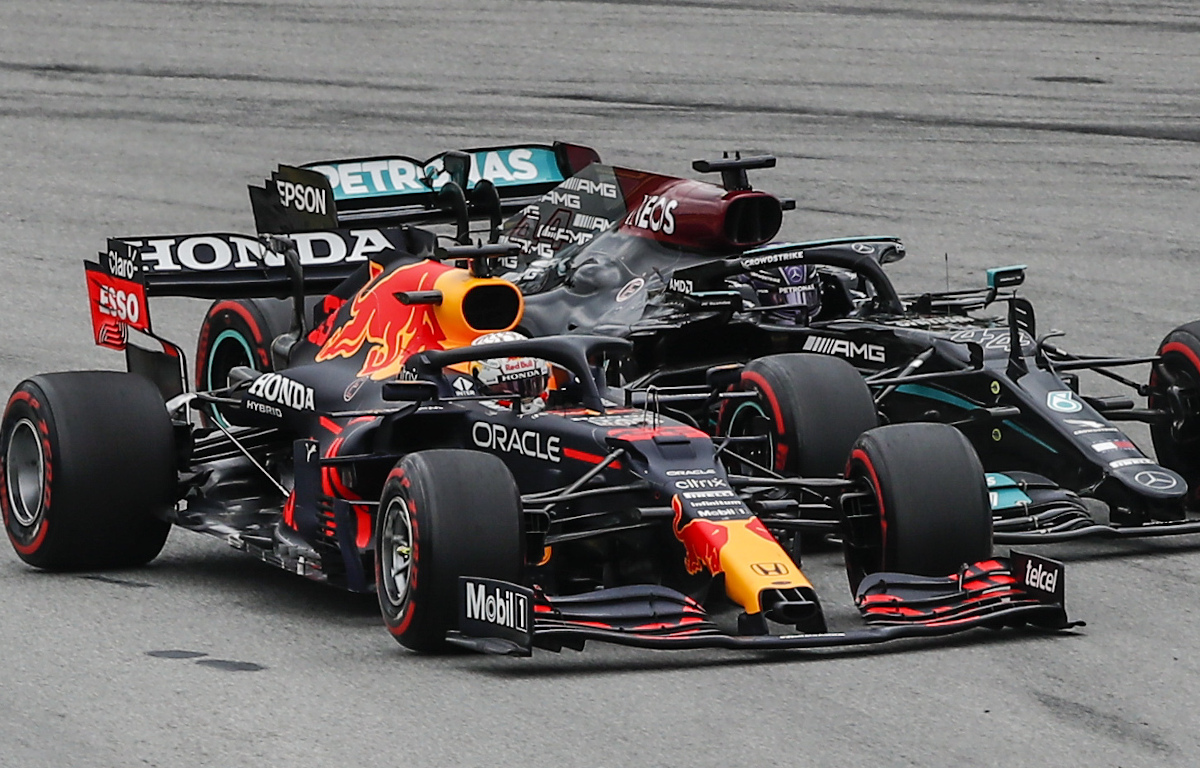 F1 TV are offering PlanetF1 readers 10% off their Access and Pro subscriptions! Click here and use the code PLANETF10 at checkout*
*offer expires midnight on Sunday, June 6
He said: "I think one thing that you, people outside, journalists don't seem to understand is how close it is sometimes and how easily things can go wrong without any intentions.
"I think nobody goes into an overtake wanting to take the other car out or himself out because the risk of getting it wrong is so high.
"But then you want to get past sometimes or defend your position and you are playing with very little margin and it can take so little to get it wrong.
"So far they have done really well. That shows the class that they both have.
"I don't know, I don't see why you're so excited to wait for a crash, I think you should be so excited that they managed to race that closely and intensely without crashing.
"I think that's the skill, not crashing.
"So I know for you, it's more exciting when there's bits flying, but for us, I think we get a blast by managing to be right on the edge. And mastering that."
Follow us on Twitter @Planet_F1 and like our Facebook page.