Vettel: City tour bus better preparation than sim
Sebastian Vettel joked that driving a city tour bus would prepare the drivers better for racing these 2022 cars than a simulator.
Drivers now have plenty of laps under their belts in the new 2022 cars, ones which were the first to be designed to the all-new regulations.
It is hoped that they will allow for the drivers to follow closer due to the switch to ground effect aerodynamics, which would then lead to more overtaking.
So far, the feedback on that front has been positive, with Pierre Gasly speaking from experience of his Bahrain testing battle with Lewis Hamilton, confirming that it was easier to follow without hemorrhaging performance.
However, another feature of these new cars is that they are even heavier than the 2021 models.
Already, the minimum weight limit of car and driver, currently set at 795kg, is going to be upped before the first race in Bahrain with many of the cars believed to be overweight.
So, once the cars are put into competitive action, especially around tight corners and street circuits, that extra weight will be felt.
So much so that Vettel joked that the drivers could try driving a tour bus to get ready.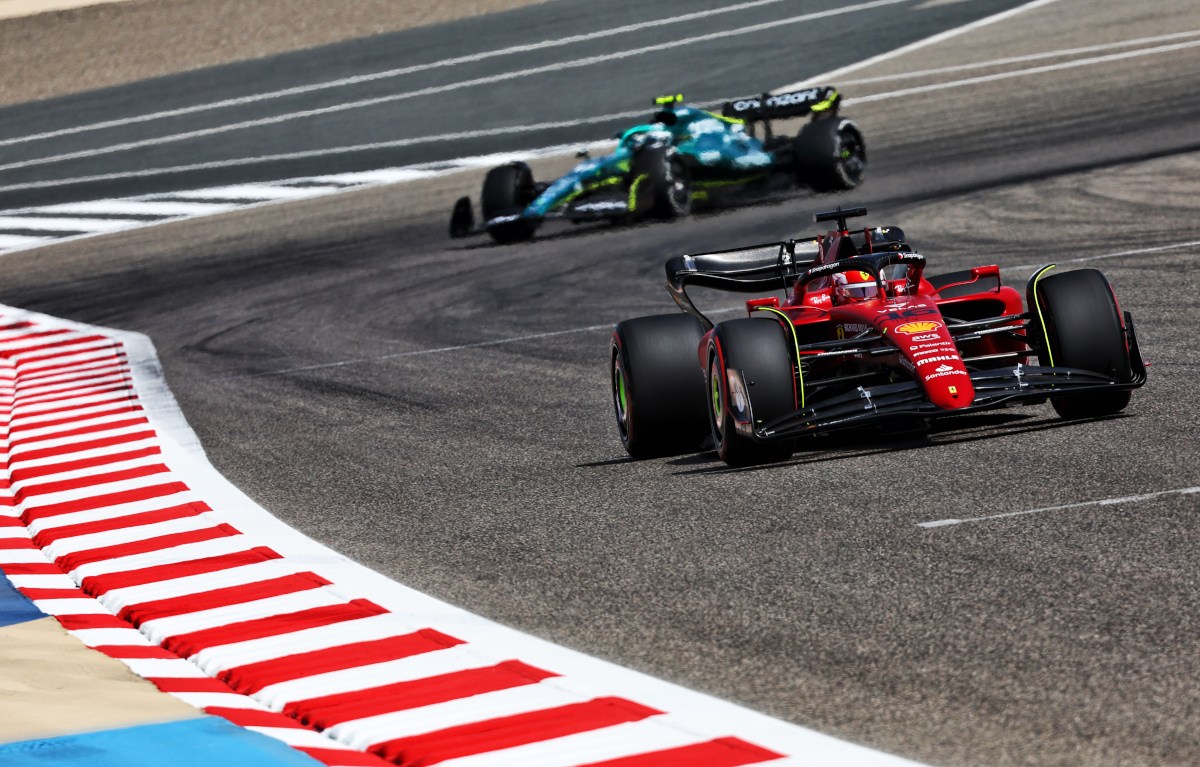 "Maybe it's better to jump on the city bus rather than the simulator before the race to get the preparation done," the Aston Martin driver said with a smile as he spoke to reporters in Bahrain.
"The cars now are different. The first thing that stands out is the weight, the cars are a lot heavier, it's just more inertia, more mass, so therefore the driving has to adapt."
While the extra stress of driving these cars is not particularly clear to those watching on the outside, what was clear, especially in the Barcelona shakedown, but also to an extent in Bahrain, was the viciousness of the bouncing down the straights, also known as 'porpoising'.
AlphaTauri's Pierre Gasly garnered plenty of attention online thanks to the onboard footage of his head rattling as he drove down the Bahrain straight.
Vettel's former Ferrari team-mate Charles Leclerc meanwhile said that he "can expect to have a sore back after Sunday's race" in Bahrain.
But, for all of the comfort issues involved with these 2022 cars, Vettel said that they can be overlooked if the quality of racing is indeed better.
"That will make up for the cars being a bit unpleasant when it comes to stiffness levels or the tyres maybe falling off or the cars generally being very, very heavy," said the four-time World Champion.
McLaren downplay potential porpoising advantage
James Key has downplayed McLaren's potential porpoising advantage.