Helmut Marko teases prospect of Sebastian Vettel taking his Red Bull job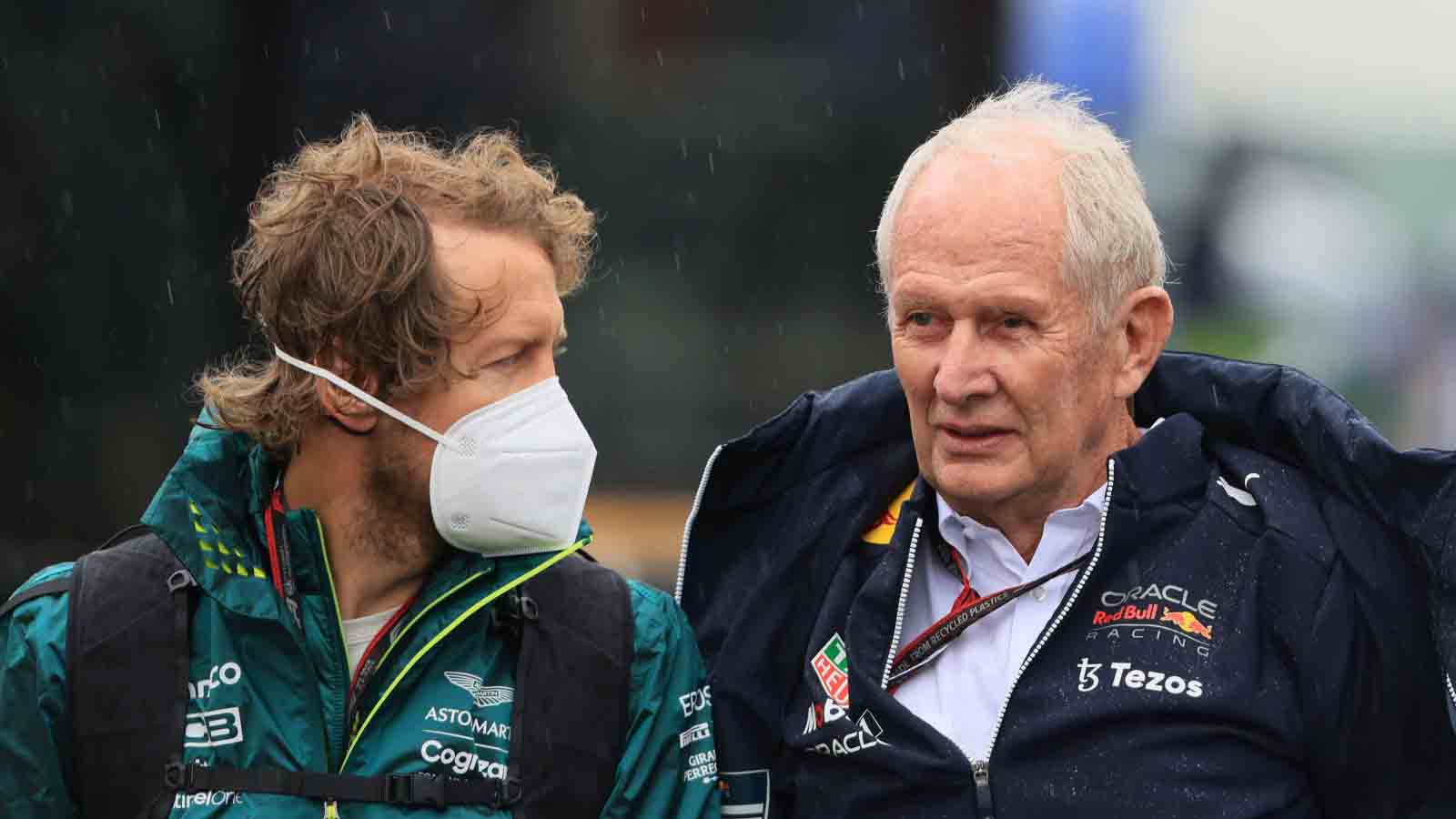 Red Bull motorsport adviser Helmut Marko has hinted at Sebastian Vettel taking up his kind of role within the team when he eventually decides to retire.
Marko acknowledged there was "just chit-chat" with his former driver in Abu Dhabi about such a role materialising in the future, with the four-time former World Champion bowing out of Formula 1 at the end of the 2022 season.
Vettel won all of his titles with Red Bull from 2010 to 2013 and while there is no imminent plan to bring him back into the sport quickly, Marko, who oversees Red Bull's junior driver programme and more, hinted Vettel would be the kind of person who could fill his position one day.
"It's not out of the question he will come back in a top management position," Marko said on Sky while on camera with Vettel, quoted by Motorsport-Total. "I'll be 80 soon. That would be something!
"We had a discussion and I think if he could get a top management position, that might appeal to him. That's what emerged in the talk.
"But now we'll let him plant some trees for once and then we'll see what happens. He would certainly have the potential and he would have that personality for it.
"We have heard the message. We have two teams. We are open. But Sebastian, it's a serious difference – as top management you have to be there earlier, leave later and you only get a fraction of the money you are used to as a driver!"
Red Bull team principal Christian Horner agrees his former driver would be able to turn his hand to the driver development and management side of the sport one day, given his adaptability at what he has been able to do in the past.
"He's one of those guys who is annoyingly good at everything they tackle. I'm sure if he decided to go down that career path, I'm sure he'd be very good at it," Horner admitted.
"He's a judge of character. He understands the value of people and he understands the contribution they make to success. It's entirely up to him which topics he wants to devote himself to now."
Vettel himself said he plans to enjoy a break away from the rigours of Formula 1 now his retirement has been confirmed, looking to spend more time with his family before deciding what to do next.
"This free run will be quite exciting and interesting for me. Just to have a bit more time, no more of this fixed calendar," he said.
"But of course I will need something to do at some point. I think once you are driven like that, it's always like that."
Read more: Daniel Ricciardo explains his rationale behind returning to Red Bull