'Vettel would be huge coup for Aston Martin'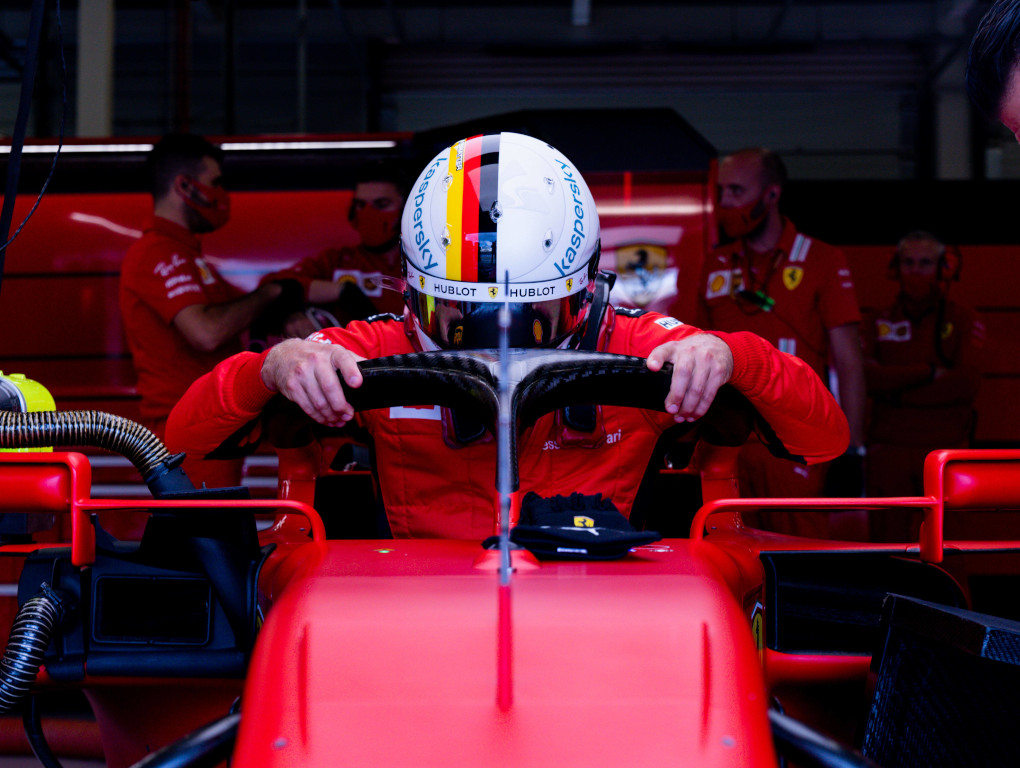 While Toto Wolff reckons signing Sebastian Vettel would be a "huge coup" for Aston Martin, the shareholder is staying out of it.
Vettel, out of a job at the end of this year after Ferrari opted not to renew his contract, reportedly has an offer on the table from Racing Point, which will be rebranded Aston Martin next season.
According to reports the German will replace Sergio Perez as Lance Stroll's 2021 team-mate, although team boss Otmar Szafnauer has refuted earlier reports that Racing Point had until 31 July to trigger an exit clause in Perez's contract.
That, though, doesn't mean it won't happen at some point.
Official F1 Shop: Black and white face coverings
According to Wolff, who earlier this year bought shares in the Aston Martin car company, Vettel is still in talks with the Formula 1 team. He, however, is staying out of it.
"I know that discussions are ongoing," the Mercedes motorsport boss told the Osterreich newspaper.
"It is not easy to replace Checo Perez with Vettel because he is an important and positive part of the team.
"But from an Aston Martin perspective, it would be a huge coup.
"Germany is the second most important market for Aston Martin.
"But I don't want to talk the team into making this decision."
Wolff has previously denied having any involvement in Vettel's talks with Racing Point.
"Firstly, the fact that I am a shareholder in the car company has nothing to do with the F1 team," he said in quotes carried by grandpx.news.
"I am also not involved in the negotiations between Lawrence Stroll, Otmar Szafnauer and Sebastian.
"Obviously I know Sebastian very well and we communicate, but it's mostly informal."
Seb has got his name tag back! 🙌 #F1 https://t.co/vqphwj3ELW

— Planet F1 (@Planet_F1) July 30, 2020
As for Vettel, the 33-year-old says he is no rush to decide his future.
"I would give you an answer if I really knew but at the moment I don't and I think it's probably realistic to be patient and wait a little bit," he told reporters ahead of the British Grand Prix.
"That could be a couple of weeks, that could be longer than that. Time will tell. Nothing has changed to what I mentioned in the last three weeks or prior three races.
"I'm not in a rush, I want to make sure that I make the right decision for myself and then take it from there.
"I have made it clear, given the right package, I have a lot more to give… it depends on what the options are."
Follow all the action from the British Grand Prix with the PlanetF1 live centre