Waiting on the FIA's investigation into Romain Grosjean's fireball crash, Sebastian Vettel says it was a reminder that drivers are "human beings" and "not objects".
Grosjean was lucky to walk away relatively unscathed when he crashed on the opening lap of last Sunday's Bahrain Grand Prix.
The Haas driver's VF-20 speared into the barrier where it split on impact and burst into flames.
The Frenchman suffered nothing worse than minor burns and a sprained ankle.
The FIA has launched an investigation into the crash with the drivers also wanting an explanation on why replays were repeatedly shown as they waited for the race to be restarted.
"I think we must be respectful of the fact that the investigation will be very thorough and that sometimes, you will get answers in general," Vettel said.
"No rush on that and no disappointment. I think it probably showed on Sunday that we are sitting at two different sides of the table.
"We are the ones sitting in the cars and exposed to the risks and the limits and so on and everyone who is watching sometimes criticise that it is not dangerous enough, not exciting enough but the risk will always be there.
"It is good to see that there is a continuous effort being made, and the chances with these incidents being taken seriously, to try to improve.
"It is a reminder of the fact, hopefully, for the other side that we are not objects in the car, we are human beings."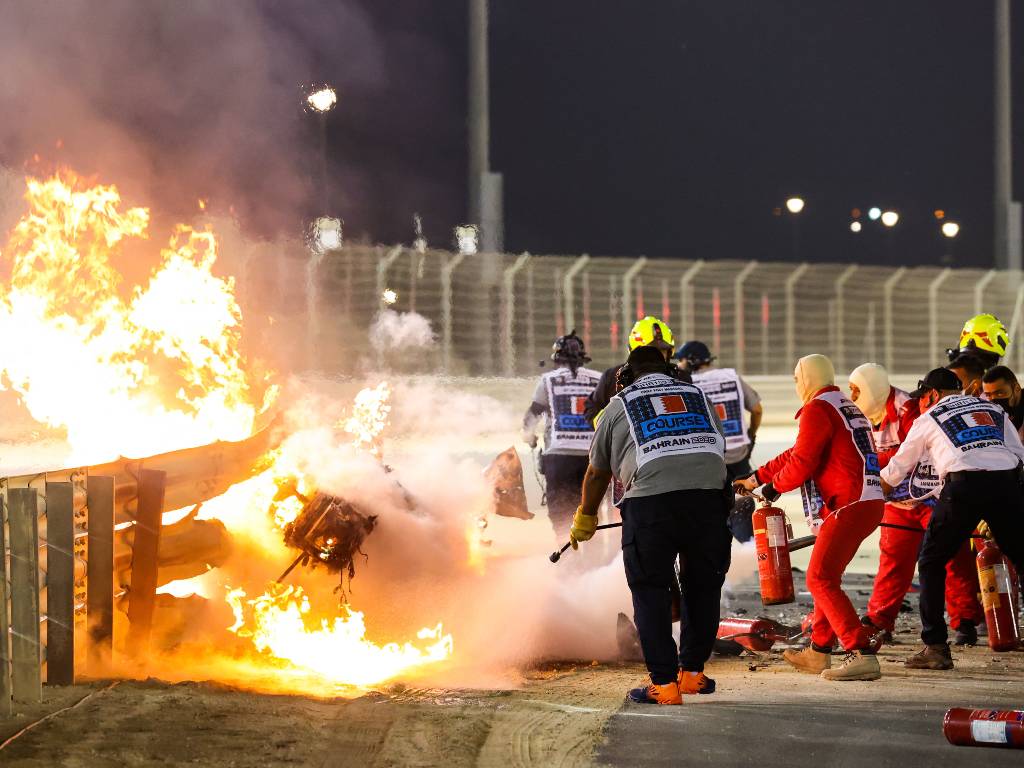 Get your hands on the official Ferrari 2020 collection via the Formula 1 store
The German joined Daniel Ricciardo in criticising the decision to show replays of the crash even though the footage did show Grosjean emerging from the flames, only needing a helping hand from F1 doctor Ian Roberts to climb over the barrier.
"We put our lives on the line but it is something we are happy to do because we have a great passion," the Ferrari driver added.
"Still sometimes, here and there I wish there could be a bit more respect, so showing the incidents over and over was probably not the way of doing that.
"For sure, everyone saw that Romain was okay but it doesn't change the fact that there are kids watching.
"It wasn't a nice thing to watch in general if you imagine there is a soul in that car who is trying and fighting to get out."
Follow us on Twitter @Planet_F1 and like our Facebook page.