Vettel: I failed, Ferrari failed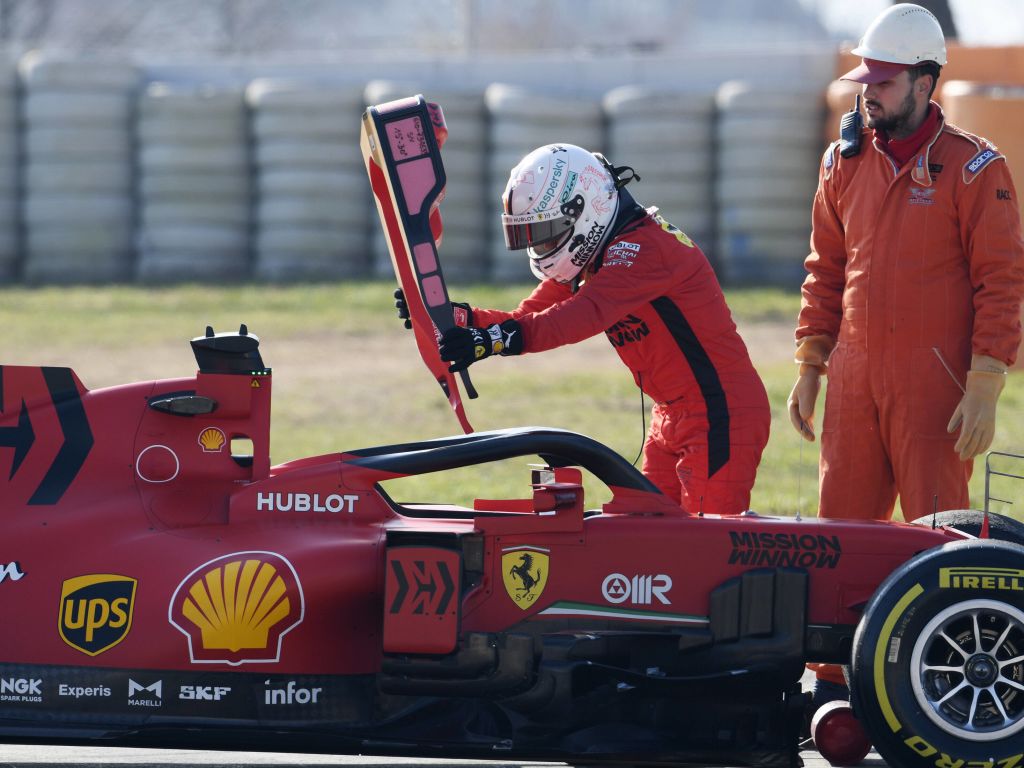 Sebastian Vettel has quite simply summed up why he and Ferrari never won a championship, the package wasn't "good enough".
Vettel joined Ferrari in 2015, signing after losing the Drivers' Championship title that he had held with Red Bull for four years to Lewis Hamilton and Mercedes.
Taking his first race victory in red in only his second grand prix with Ferrari, hopes were raised that Ferrari would break its championship-winning drought.
Five years after that first win it has yet to happen.
Vettel recorded to runner-up results in the World Championship, losing to Hamilton in 2017 and again in 2018, before slumping to a fifth last season.
It was the 33-year-old's worst showing with Ferrari and marked only the second season in his Formula 1 career in which he was beaten by a team-mate.
Celebrate the return of F1 with 25% off annual F1 TV subscriptions! Click here to subscribe
This year, 2020, will be Vettel's last with Ferrari after the Scuderia informed him that it would not be putting an offer on the table for an extension.
It will bring to an end a six-year spell in which Vettel concedes the package just wasn't good enough to win a World title.
"Since the day that I joined we'e tried everything together to fight for the championship, which is what we did on several occasions," The-Race quotes him as having said.
"We did not win the championship. So, in that regard, looking back you can say that I have failed, we have failed.
"Obviously we set out with a clear target that we wanted to achieve and the truth is that up to this point we didn't.
"When we're talking about looking back, I think here and there was missing a little bit.
"In the end we were never able to put a package together that was good enough until the end of the year to fight for the championship.
"We got close until, I would say, halfway in some years but then the gap was opening up and we then were defeated quite clearly by Mercedes and Lewis in those years.
"So in the end, it's quite simple. We were not quick enough, our package wasn't good enough and as a team we were not as strong as Mercedes."
The German, who celebrates his birthday as Formula 1 finally sees the green light in FP1 at the Red Bull Ring, has yet to announce his 2021 plans.
Renault has revealed he is an option to replace Daniel Ricciardo next season while many fans are still hoping Mercedes and a partnership with Hamilton could be on the cards.
For now Vettel is weighing up his options.
"Obviously, I want to make sure I make the right decision for myself and my future. I think I have a very competitive nature, I have achieved a lot in the sport," he told Reuters.
"I'm motivated and willing to achieve more. To do so I need the right package and the right people around me, so that's what I'm looking out for at the moment.
"If the right opportunity should arise then it is quite clear. If that's not the case then I'll probably have to look out for something else."
Follow us on Twitter @Planet_F1 and like our Facebook page.