Watch: Vettel's F1 knowledge is seriously impressive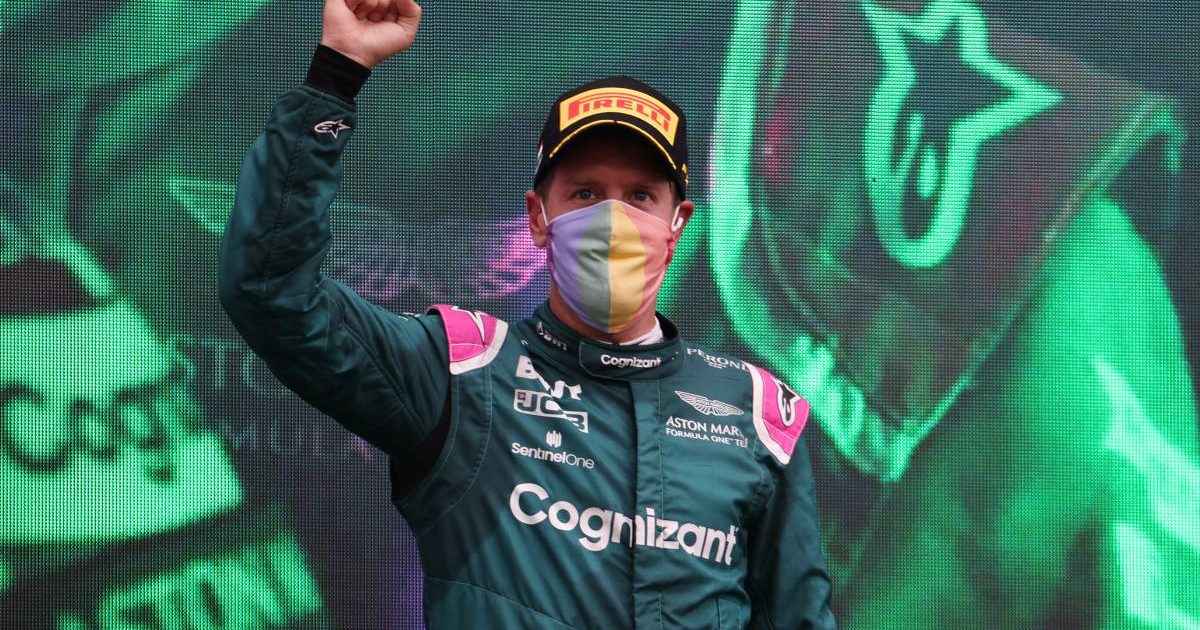 Sebastian Vettel proved he is a walking F1 encyclopedia by naming every World Champion in reverse order in the final round of Grill the Grid.
The series puts all 20 drivers on the Formula 1 grid into battle off the track, with a series of F1-related general knowledge rounds.
And for the grand finale, they saved the best until last. In this deciding round, drivers had to name every World Champion, starting from 2020 and then going back in chronological order, until reaching the first ever F1 champ in 1950.
As it turned out, only one was able to reach that milestone of perfection.
Yuki Tsunoda was the first to fall. Sure he is aged only 21, but failing to name the 2018 World Champion was slightly concerning.
Max Verstappen would go deep into the rounds, getting a familiar dig in on 2016's champ Nico Rosberg.
"2016 Britney, erm Nico," he quipped as part of a long-standing joke in Formula 1.
The veterans of the grid theoretically had an advantage, having lived through more of the years gone by in Formula 1.
As it turned out though, age did not necessarily mean wisdom in this particular competition.
Oh Kimi, you are naughty! 😂

The latest Grill The Grid episode put our drivers' F1 knowledge to the ultimate test! 🧐 #F1

— Formula 1 (@F1) August 6, 2021
Check all the latest 2021 teamwear via the official Formula 1 store
Take Kimi Raikkonen for example, who after correctly identifying himself as 2007 World Champion, responded "oh more" when informed that the game continued.
"Until you get one wrong", it was clarified to the Finn.
"Why didn't you say in the first place I wouldn't have carried on straight away," he said, at which point he hatched a cunning plan for a sneaky exit.
"Oh I won 2006 also, oh what a shame did I get it wrong?"
And with that, Kimi was free to head out.
Lando Norris had made steady progress, but he was stumped on 1999.
"1999, why would I know this? I'm just going to say Lando Norris," were the words that obviously sealed his elimination.
After Carlos Sainz had wrongly suggested Ayrton Senna as 1992 champion, we had our final four of Verstappen, Vettel, George Russell and Daniel Ricciardo.
Ricciardo fell on 1987, failing to name Nelson Piquet, but he did have something very important to say as it would turn out.
"I think Vettel will get those, he's a bit of a nerd," Ricciardo stated.
And while we are not about to comment on the "nerd" part, what followed was mightily impressive from four-time World Champion Seb.
Russell dropped out on 1986, Verstappen at 1982, but it turned out Vettel was never going to be beaten as he effortlessly reeled off every champion all the way back to the start of the World Championship in 1950.
An incredible 71 points scored, taking him to an overall total of 114 to claim the 2021 Grill the Grid trophy.
And as Vettel himself quite rightly said, all thanks go to him. Bravo. You can watch the final round of Grill the Grid in full here.