Vettel/Kravitz banter shifts from cheese to insects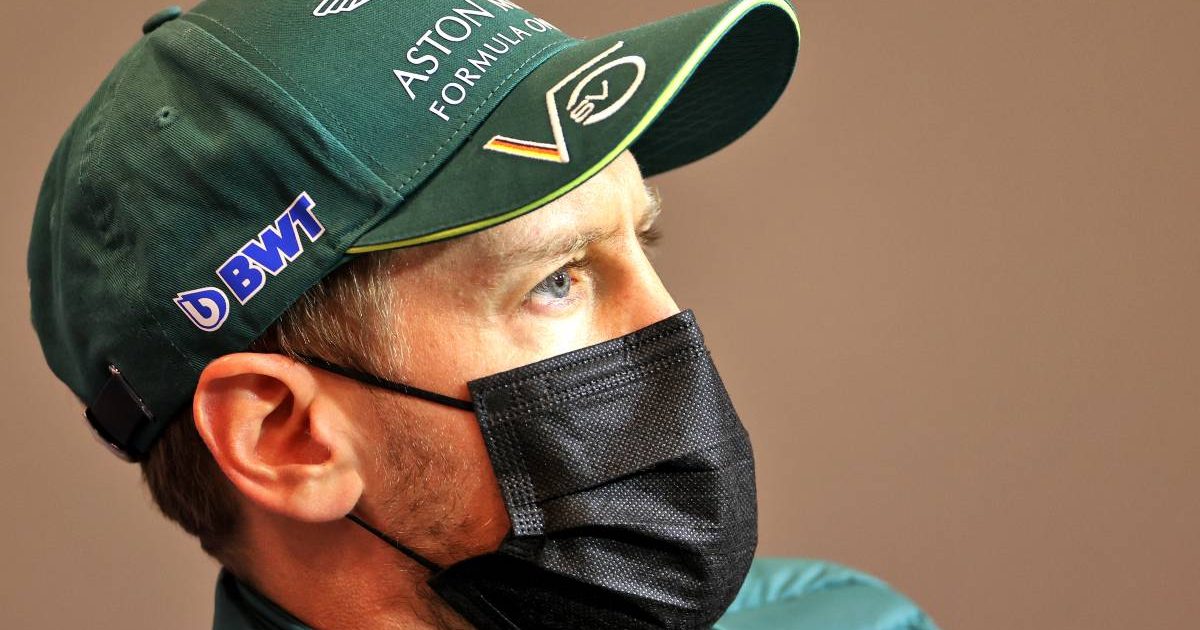 In Bahrain, it was a lump of cheese. Now Sebastian Vettel and Ted Kravitz have found a new subject to argue about – insects.
At pre-season testing, the four-time former World Champion took exception to Sky F1 presenter Kravitz 'wasting' a piece of Comte which he was carrying around the paddock in a supermarket bag to try and illustrate Formula 1's aerodynamic changes for this season.
And on media day for the Made in Italy and Emilia Romagna Grand Prix, the duo found themselves chewing the fat (not the cheese) over the value to the planet of certain insects – as a result of Vettel becoming an ambassador of a project to raise awareness about creating a safe habitat for bees.
Vettel then admonished Kravitz for a verbal attack on wasps – although, even under his face mask, it was apparent the German was struggling to suppress a grin.
This is how the back-and-forth ensued after Vettel had explained about his involvement in the bees project.
Ted: "Good for you…bees, not wasps though."
Seb: "Well, wasps have benefits as well."
Ted: "No, they don't. Wasps are generally all bad."
Seb: "No, they're not."
Ted: "The bees are good lads, the wasps are bad lads. You're going to be telling me mosquitoes are good next."
Seb: "They all have a place."
Check out all the latest Sebastian Vettel/Aston Martin merchandise via the official Formula 1 store
"I am Sebastian Vettel and I support the society project Bio Bienen Apfel. Become part of something big, join us! Give bees a chance". #BioBienenApfel 🐝 pic.twitter.com/uMyVb7at8q

— Sebastian Vettel #5 (@sebvettelnews) April 12, 2021
The conversation came at the end of an interview in which Vettel said he and his new Aston Martin team had benefited from a three-week gap between the first two races of the season.
Vettel has made a poor start at Aston Martin, finding himself short of track time due to problems with the car during pre-season testing, then bowing out of qualifying in Q1 at the Bahrain Grand Prix and finishing 15th in the race after hitting the back of Esteban Ocon's Alpine.
He was penalised by the stewards for that incident, as well as for failing to slow down sufficiently for double waved yellow flags during qualifying.
Asked by Kravitz if he had got his mind reset after a weekend in which anything that could go wrong did go wrong, Vettel said: "It's a good summary.
"It was good that we had a bit of a break. I tried to make the most of it, to analyse everything that happened – where we were with the car, how the car felt, where was I, what did I do, how did I race, at the same time preparing for this race in particular and the next ones.
"I feel more prepared for this one and let's see. We have an idea of where the car wants to be."
Follow us on Twitter @Planet_F1, like our Facebook page and join us on Instagram!