Sebastian Vettel told to apologise to President and 'all Italians' after flypast remarks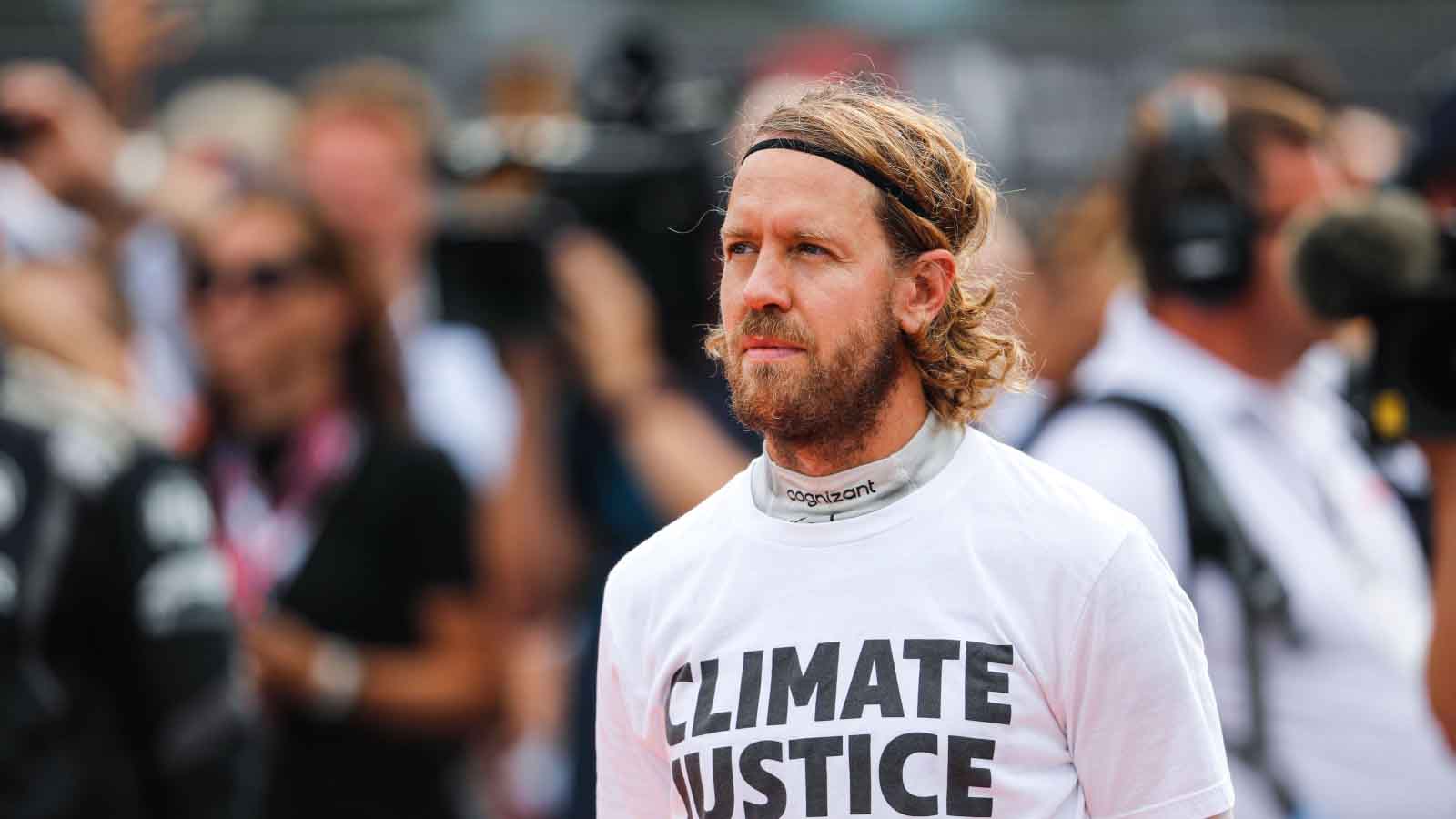 Criticism from Sebastian Vettel, aimed at Italy's President and the Monza flypast, has not gone down well in the nation.
Formula 1 has set the goal of becoming carbon-neutral by 2030 and as part of this mission, a clampdown was announced on military aircraft flypasts, which has been a common pre-race sight around the Formula 1 calendar.
However, there have been a couple of exceptions this season, with the Red Arrows permitted to fly over Silverstone ahead of the British Grand Prix, while Italy's Frecce Tricolori display team were also given the go-ahead at the Italian Grand Prix.
That did not impress Vettel, the four-time former World Champion who has established himself as a leading activist on the Formula 1 grid regarding environmental issues, and who will retire from Formula 1 at the end of the 2022 season.
Vettel was critical of Formula 1 for not standing firm on their ruling, accusing them of caving to feed the "ego" of Italy's "about 100 years old" president Sergio Mattarella, who is actually 81.
Now Geronimo La Russa, president of the Automobile Club Milano, has hit back at Vettel for speaking in such a way as a "guest" of Italy, ordering he apologises for words deemed offensive to the President and to Italy as a nation.
"It is a controversy that offends the President of the republic and all of us," he said, quoted by La Gazzetta dello Sport.
"We thank Mattarella for coming here to celebrate the centenary of the racetrack – the aircraft flew, for the first time, with a 25% dose of biofuel, an important experiment also for civil aviation.
"I have always been taught the President of the republic should be listened to and not commented on, especially if you are a guest of a foreign country.
"The overflight of the Frecce Tricolori is an Italian pride. It is a pity a World Champion, who also won his first grand prix at Monza, has slipped over a controversy that is as useless as it is specious. It only remains for him to apologise to President Mattarella and to all Italians."
While Vettel collected his first Formula 1 victory at Monza in 2008 with Toro Rosso, his final one ended in a DNF as he was forced to retire his Aston Martin from the race.