Vettel hits out at 'joke' fine for scooter ride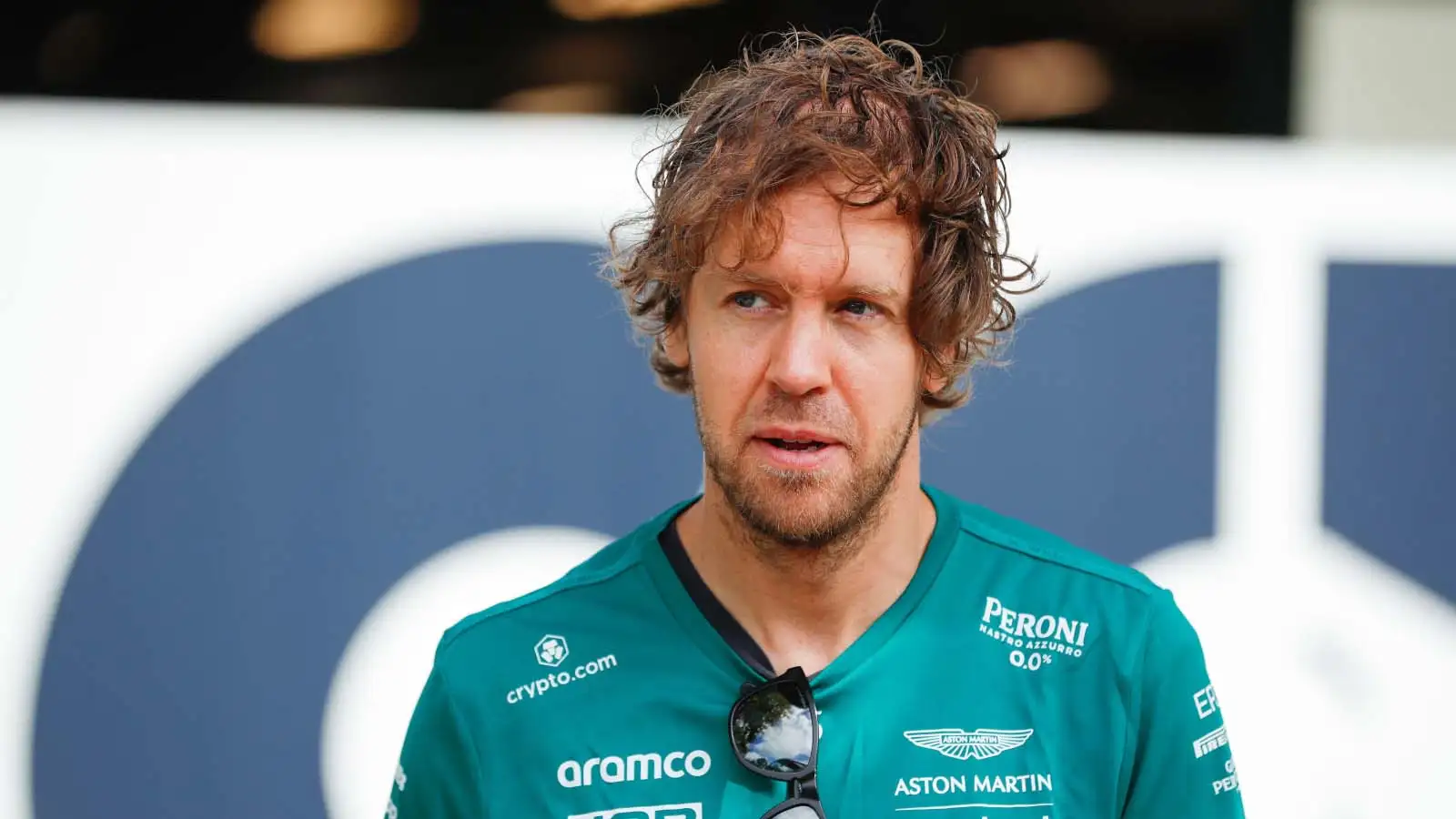 Sebastian Vettel has branded his €5000 [£4175] fine for riding a scooter around Albert Park as a "joke", after his light-hearted move.
The four-time World Champion was barely able to get any practice running in on Friday, and decided to nab a scooter after stopping in FP1 and ran a lap of Albert Park while waving to the crowd.
It was a roundly popular move as Vettel did something a bit different to what fans would normally see on an empty track, but he was investigated and subsequently fined as a result of 'entering the track without permission'.
The Aston Martin driver took issue with the awarding of the fine in the first place, but also questioned where his money will be distributed in the FIA's coffers.
"Joke," he responded to a question from Motorsport.com about the incident. "What do you think?
Seb is now up to €5600 in FIA fines this weekend. His latest breach after his scooter ride is for speeding in the pit lane. #AustralianGP #F1 pic.twitter.com/Pahrsb16yq

— PlanetF1 (@Planet_F1) April 9, 2022
"It would be good to know what happens to that money. I think we are still not aware what happened to the $50,000 that Max or Lewis or one of them had to pay for touching a rear wing."
With his car needing a gearbox change ahead of qualifying, Vettel was not in a position to get out on track in Q1 – before a bizarre crash between team-mate Lance Stroll and Williams' Nicholas Latifi bought his team time to get his car ready.
He just about managed to get in a sole qualifying lap in Q1, which ended up only being good enough for P18, but he was full of praise for his "incredible" crew for doing so well against the clock, and his mechanics were seen high-fiving each other as the German took to the track.
"I didn't know where the limit was to be honest," Vettel added about his qualifying potential. "What I think today is a really a day for the team.
"They did incredible, all of the girls and boys in the garage worked really hard to get both cars out, and it was a miracle we got one out, and then we had the red flag and the guys jumped from one side to the other and were trying their best to get me out, which worked.
"Obviously at the minute where we are with pace we're not going to jump to the front and create a miracle. We are not strong enough for that right now, but still it was a great team effort."
Alongside his scooter-related fine, Vettel was also hit with a further €600 fine after being clocked at 5km/h over the pit lane speed limit in qualifying, as he looked to get out on track in time to put in a lap.
Vettel hits out at FIA for 'joke' scooter fine
Sebastian Vettel was hit with a fine for riding a moped in Melbourne, and he wasn't best pleased.