Vettel organises female karting event in Jeddah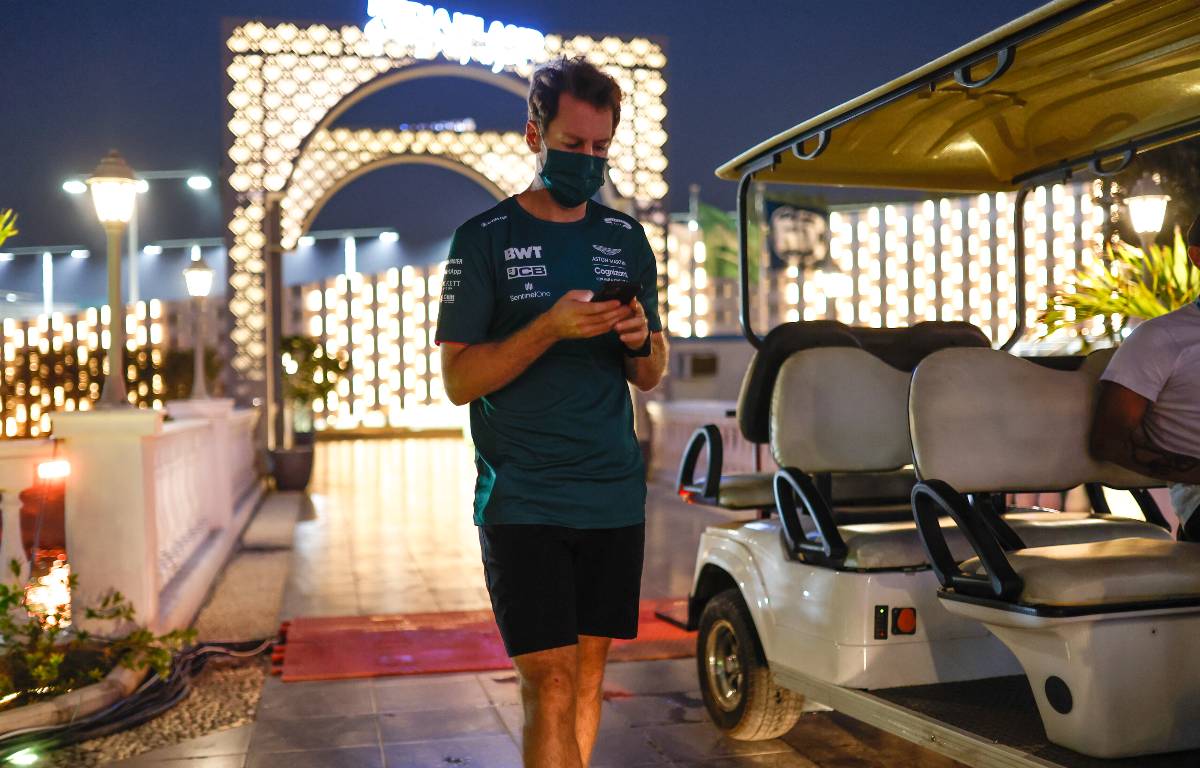 Sebastian Vettel a held a karting event exclusive to females in Saudi Arabia to address the nation's social issues with positivity.
Much has been made of the troubles surrounding human rights and attitudes to the LGBTQ+ community in Saudi Arabia, as was the case in Qatar previously, but Vettel wanted to take a different approach, that being to focus on the positives.
And so, he decided to set up a karting event for women, inspired by the 2018 ruling which gave women the right to drive alone in Saudi Arabia.
As quoted by The Race, Vettel said: "If you look from a Western or European lens, that there's still lots of things that should be improved and have to be addressed – but it's also true that some things are changing.
"And for those people, they make a huge difference.
"There's been a lot of talk and thought heading into the race here, the first time we race in Saudi Arabia, there are a lot of questions that have been asked and I've asked myself.
"I was thinking of what I can do. In general, we have so much attention or so much focus on negative examples when it comes to shortcomings of certain countries, in regards to maybe human rights and other things, but I really try to think of the positives.
"And so I set up my own karting event today under the hashtag Race For Women. And we had a group of seven or eight girls and women on the track.
"I was trying to pass on some of my experiences in life and obviously on track, to do something together to grow their confidence. Some of them had a licence, others they did not, some of them were huge F1 enthusiasts, others had nothing to do with Formula 1 or racing before today.
"It was a good mix of women from different backgrounds and a great event, everybody was extremely happy.
"And I was, I have to say, very inspired by their stories and their background, their positivity about the change in the country.
"This way it was important to get to know some of these women. And I think it was a very, very memorable and inspiring day and a great way to kick-off the weekend by focusing on the positive."
Remember these? Sebastian Vettel has his rainbow trainers on in the #F1 paddock again today! 🏳️‍🌈🏳️‍⚧️#SaudiArabianGP #SaudiArabiaGP #LGBTQ #pride pic.twitter.com/NhMXh9uAwj

— Racing Pride (@RacingPrideHQ) December 2, 2021
Vettel also believes that negatives are present throughout the world, and so it is not fair for him to necessarily be the judge of what is right or wrong when visiting nations like Saudi Arabia.
And so, while the changes that needs to happen will take time, he feels the best course of action is to celebrate the good which already has happened.
"It's clear that some things aren't going the way they should, but that's our point of view. And it's also probably true that things are always taking time," he explained.
"I would love to change the world in some things overnight. But who am I to judge about right and wrong? I think that's a slippery slope.
"It's true that in some countries, some shortcomings are bigger than others. I think there's trouble in Germany, there's trouble in the UK when it comes to individual freedom, probably to a different scale and level.
"But I feel that we don't really get anywhere by just highlighting the negatives and being so negative, because in the end, it makes you sad.
"Much more inspiring I find is to highlight the positives, and listen to those who have been touched and whose life has been improved.
"And to see today these women, the confidence they had, and maybe in an area that is male dominated when it comes to driving or racing, to give them the chance and the focus, I think it's been great.
"And it's given me a lot of pleasure as well, even though it wasn't a race or something that maybe people imagined, but just the fact that I'm spending time and giving something back and some of my experience, they really enjoyed that.
"So I think that's a happier way to look at things to focus on the positives rather than just focus on the negatives.
"But for sure there are shortcomings and they have to be addressed. I still feel the more powerful tool is the positive weapon than a negative one."
Ahead of the Saudi Arabian Grand Prix, the nation's first female driver Reema Juffali was named as ambassador for the event.