Sebastian Vettel denies Lawrence Stroll had anything to do with his decision to retire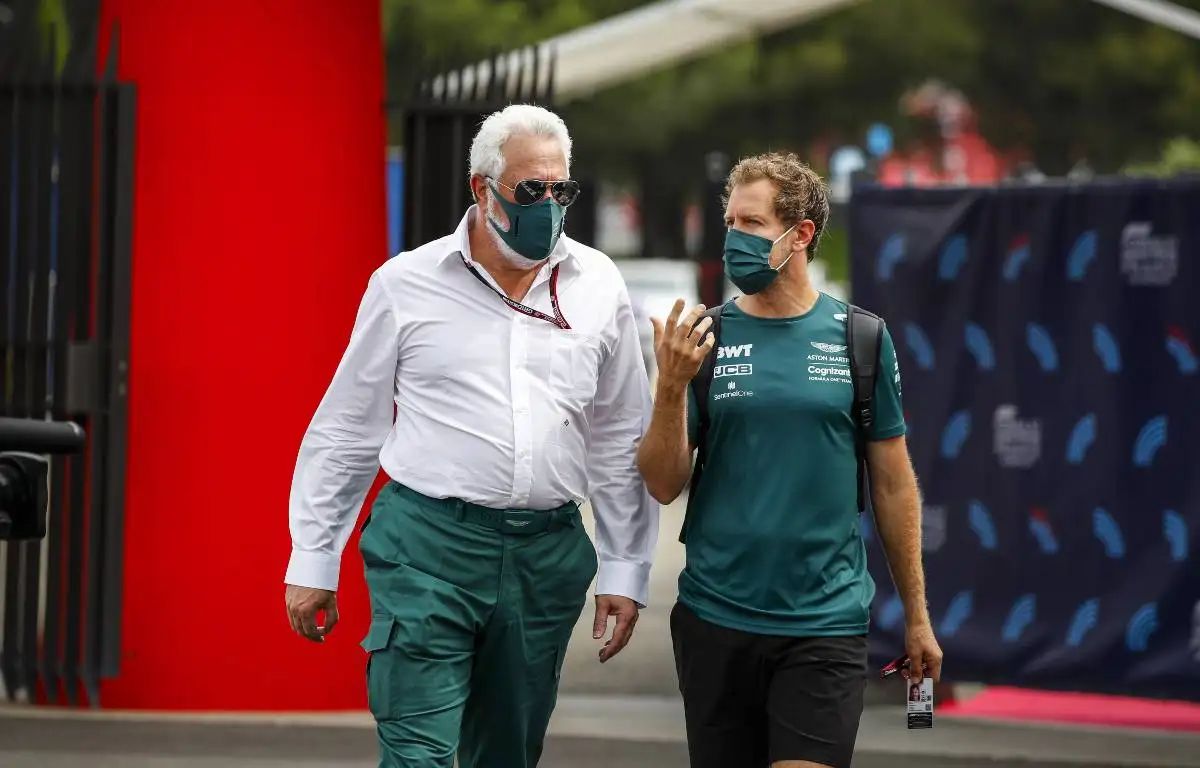 Sebastian Vettel has rubbished speculation Lawrence Stroll pushed him out of Aston Martin in order to make way for Fernando Alonso.
Vettel announced on the eve of Formula 1's summer break this season would be his last in Formula 1, the 35-year-old hanging up his helmet.
While Aston Martin had been speaking about having no "B Plan" in the days before his announcement, it took the team just one weekend of talks to lock in Alonso for 2023.
Alonso is a good friend of team owner Stroll, raising questions about whether Vettel was forced out to make space for the Spaniard.
The four-time former World Champion has denied this.
"I made the decision to stop on my own," news24 quotes Vettel as having told Italy's Autosprint. "The team and Stroll had nothing to do with it."
He added that Alonso also played no part – "of course I cleared the way for him".
Vettel will walk away from Formula 1 after 15 full seasons on the grid, the driver having made his debut in a one-off appearance for BMW at the 2007 United States Grand Prix before he was snapped up by Toro Rosso.
Winning his first grand prix with the junior team at the 2008 Italian GP, he was promoted to Red Bull the following season and went on to win 38 races and four World titles before moving to Ferrari.
That did not yield the results he had wanted, the driver bagging just 13 wins in six seasons, his best result back-to-back P2s in the 2017 and '18 Drivers' standings.
He insists he has no regrets about his decision to swap to Ferrari.
"I had a fantastic time at Ferrari," he said. "I was close to the World title twice but we failed.
"There are reasons why we didn't win but I'm calm about it. I spent a lot of time at Ferrari and I have a lot of respect for the team and for everyone there."
In fact, Vettel has loved his time in Formula 1.
"In general, we have to pursue our ambition because of our talents. And from that point of view, I am satisfied because I made my dreams come true," he said.
"We drivers love to race, we want to take on a challenge. I would even have paid to be able to do what I do."
As for what comes next, he said: "I haven't made a decision yet. I don't know. Time will tell.
"I want to see how long it takes before I get bored. Maybe it will be three months and I'll be crying and want to come back. Or maybe I'll like not being at the track anymore and just enjoy my family."
Six and counting…
Vettel goes into the sixth last race of his Formula 1 career insisting he is not doing a countdown or a farewell tour – he is still very much focused on making sure he leaves Aston Martin in the best position he can.
But what position is that? Even one step up into P8 in the Constructors' Championship seems unfeasible such have been the team's struggles with the AMR22.
The car handles badly, does not have speed on the straights or in fast corners and is sorely lacking in grip.
But what it does have in its favour, at least this weekend, is that it likes slow-speed corners and that is something the Marina Bay circuit has in abundance.
The team need nine points to get ahead of AlphaTauri in the rankings and while there is still plenty of racing to come and points to be scored, Singapore offers Aston Martin their best chance yet to bring in a good haul.
As for Vettel, he is 13th in the Drivers' standings but just three points behind P11. Alas, finishing his final season inside the top 10 is nigh impossible – that would mean more than doubling his current 20 points.
But then again, anything can happen in Singapore…