'Vettel's style less extreme than Perez's'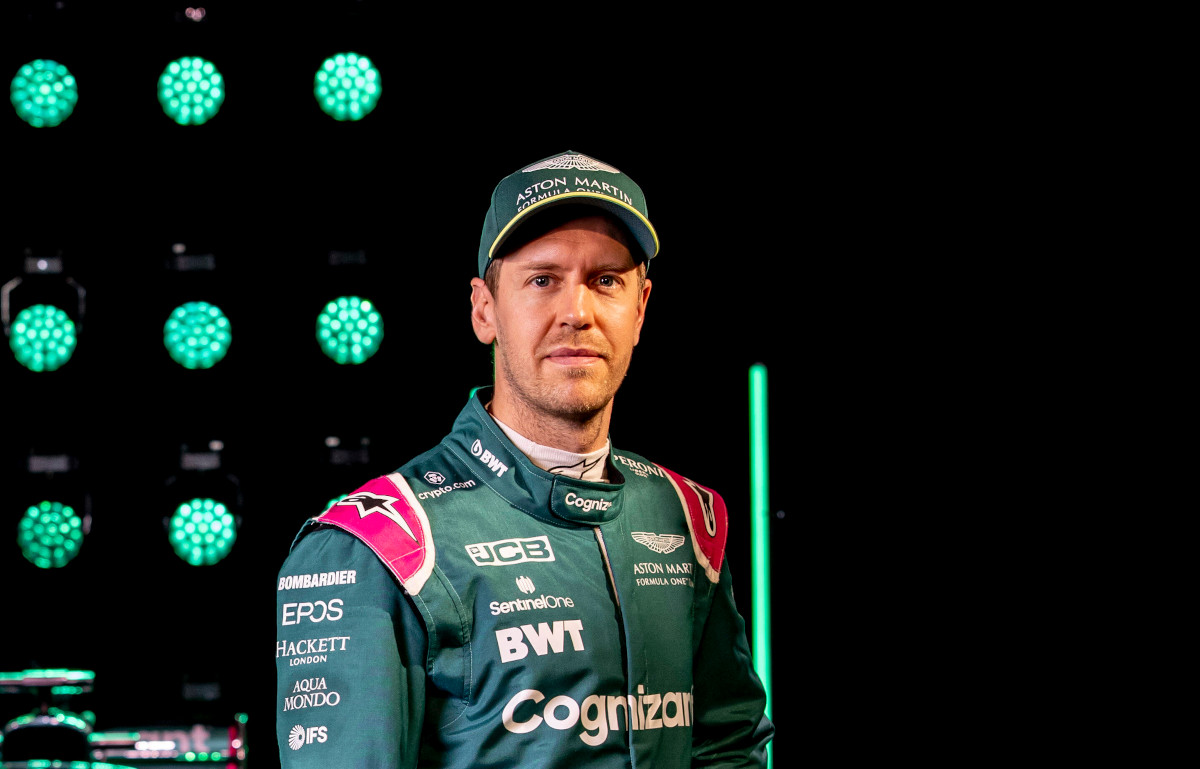 Said to have been unhappy with how the rear end of his final Ferrari F1 car did not suit his style, Aston Martin are not worried that Sebastian Vettel's driving style will be too extreme for the AMR21.
In fact, technical director Andrew Green says Vettel's style is a "lot less extreme" than the man he has replaced, Sergio Perez.
Vettel has joined Aston Martin ahead of the 2021 season with the German already having had his first taste of his new car, the AMR21.
The four-time former World Champion put the 2021 Mercedes-powered Aston Martin through its paces during a filming day at the Silverstone circuit and declared it a "fantastic" car.
He added: "It's a completely new car for me, a different philosophy. I spent a lot of time with the engineers trying to familiarise myself with its characteristics, not only on the technical front but also studying the team's procedures, so I hope it doesn't take long to get to be perfectly in tune with the team."
But despite being a new philosophy, at least for Vettel, Green is confident the new car will suit the German's style.
"About Seb, yes he does have his own personal driving style," he told the official F1 website. "But that's no different to the driving style we've seen from other drivers.
"And I'd say not as extreme as the driver he's replacing, who had a very extreme driving style that was very difficult to get right at all tracks. It shone on certain tracks and not on others.
"I think Seb's style is a lot less extreme, and we have the tools and capability to tune the car to suit him for sure.
"We've already started working on that, we've been working on that on the simulator for the last month and he seems very happy with the direction we've taken, so no problems there."
60 years in the making. @AstonMartin is back on track. 💚 #AMR21 pic.twitter.com/G8divodE5q

— Aston Martin Cognizant F1 Team (@AstonMartinF1) March 4, 2021
Check out the brand new Puma range on the official Formula 1 store!
Arriving at Aston Martin on the back of his worst season in Formula 1, a disappointing P13 in the Drivers' standings, Green has added his voice to the Aston Martin chorus that believes Vettel will be back in top form this season.
"We haven't really got into where his head was at previously – we're a team looking forward – but all I can say is he appears incredibly relaxed," he said.
"He has integrated into the team very quickly, his contribution started immediately, and I think we'll get the best out of Seb, I really do. He's at the top of his career, he's there, so I think if we can't extract the best out of Seb it's our fault, not his.
"I'm confident we can get Seb in the right place."
Green added: "Seb, I think, is fitting in really well. He's gelling with his crew, with the team, he's obviously a very likeable chap but he's also incredibly knowledgeable and meticulous about the way he works.
"That's exactly why we wanted him involved and we are starting to see how we can adapt to his way of working.
"It's different to the way we've worked before, but like I said that's exactly the reason we got him in – to impart some of his knowledge and wisdom on us as a four-time World Champion. That's exactly what we need."
Follow us on Twitter @Planet_F1 and like our Facebook page