'Vettel and Hamilton would make super team'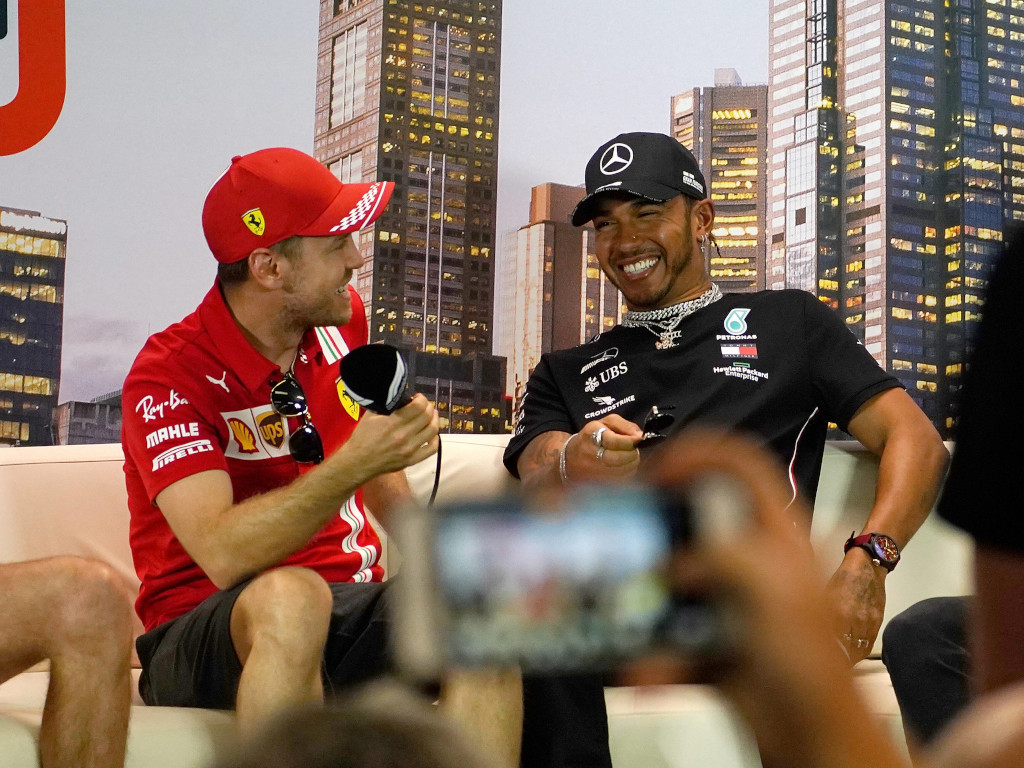 Mercedes should sign Sebastian Vettel as Lewis Hamilton's 2021 team-mate as it would make for a "super team" according to Bernie Ecclestone.
Vettel will be unemployed at the end of this season having revealed that 2020 will be his last campaign as a Ferrari driver.
The German has said he is considering his options, however, those are limited for a top drive.
Mercedes is the only current race winning team that has yet to confirm its 2021 line up with many fans keen on Vettel heading to Brackley to partner Hamilton.
One of those eager to see the two World Champions at the same team is Ecclestone.
"I'd like to see him at Mercedes," the former F1 chief told RTL.
"I'd like to see him against Lewis Hamilton, I think that would be good for Formula 1, good for the sport, good for the people watching.
"I think both of them get along with each other without any problems.
"It's not a case of what their egos are, both have super talent. So it would make a super, super team.
"I don't see any problem with Lewis being concerned at all and I know Sebastian would love to have the opportunity to race against him."
It is, however, unlikely to happen.
Mercedes motorsport boss Toto Wolff has already stated that he wants to focus on Mercedes' crop of drivers rather than bring in someone from the outside.
"Of course a German driver in a German car is a good marketing story," he told Austrian broadcaster ORF.
"At Mercedes, however, we are purely focused on success, but Sebastian is of course someone who is really good."
He added: "The Vettel option is of course also on the table but that's not first on the agenda at the moment, because we want to concentrate on our current drivers first."
Follow us on Twitter @Planet_F1 and like our Facebook page.