Vettel sent text urging Hamilton to break record
Sebastian Vettel has revealed he texted Lewis Hamilton before the Portuguese Grand Prix, urging him to break Michael Schumacher's F1 wins record.
Even though Vettel himself was also on the grid!
Of course, we know that this season the Ferrari driver is not a candidate for race victories, or even podium finishes for that matter.
Starting 15th at Portimao, it would have taken an unusual sequence of events for Vettel to challenge Hamilton as the Briton eased to his record-breaking 92nd Formula 1 race win, surpassing Schumacher's mark which he had equalled at the Nurburgring two Sundays earlier.
Although the sport's two most successful racers of the current era have had their moments in the past – not least at Baku in 2017 when Vettel deliberately banged wheels with Hamilton during a Safety Car period – there is a great deal of respect between them.
And that was exemplified by the message the four-time former World Champion sent to his Mercedes rival before the action got under way in Portugal.
"I'm happy for him. I think he deserves every single victory he had, so I think the number speaks for itself. I'm sure he will hit 100," said Vettel, who finished 10th at the Algarve International Circuit and remains 13th in the World Championship standings.
"I texted him before the race to get 92. He achieved that and congratulations to him for that. You can't acknowledge that enough, even when people say it's easy with that car, but you have to have this kind of consistency over the years to do this."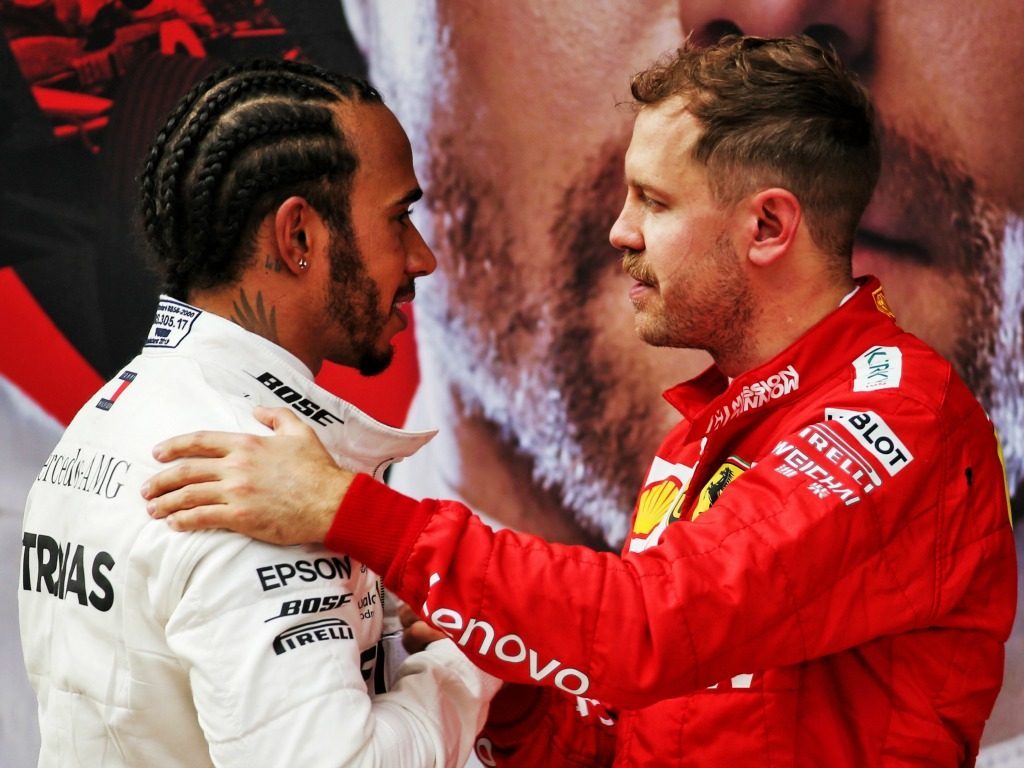 Get your hands on the official Ferrari 2020 collection via the Formula 1 store  
In terms of his own race in Portugal, Vettel thought he had done the most possible with his car – albeit not necessarily for Ferrari as a whole.
Vettel was again a long way behind his team-mate Charles Leclerc, who finished fourth.
"A tricky race. I think one point I'm not happy with it but given where we were I think it's probably what we could have done today," said Vettel, who leaves Ferrari at the end of the season to join Aston Martin.
"But on the other hand, it's obvious the other car is much faster.
"Where I lose time? I've been biting my tongue all year long. Some idiot might never figure it out but am I a complete idiot? I doubt it.
"At some point you should be lucky and hit the limit. I never hit it and if I do, then only with a lot of difficulty. On the other side [of the garage] it looks much easier."
However, Ferrari team principal Mattia Binotto refuted any suggestion that Leclerc was being given preferential treatment, saying: "Seb and Charles' cars are identical, no doubt."
Follow us on Twitter @Planet_F1 and like our Facebook page