Allison: Vettel to Mercedes is unlikely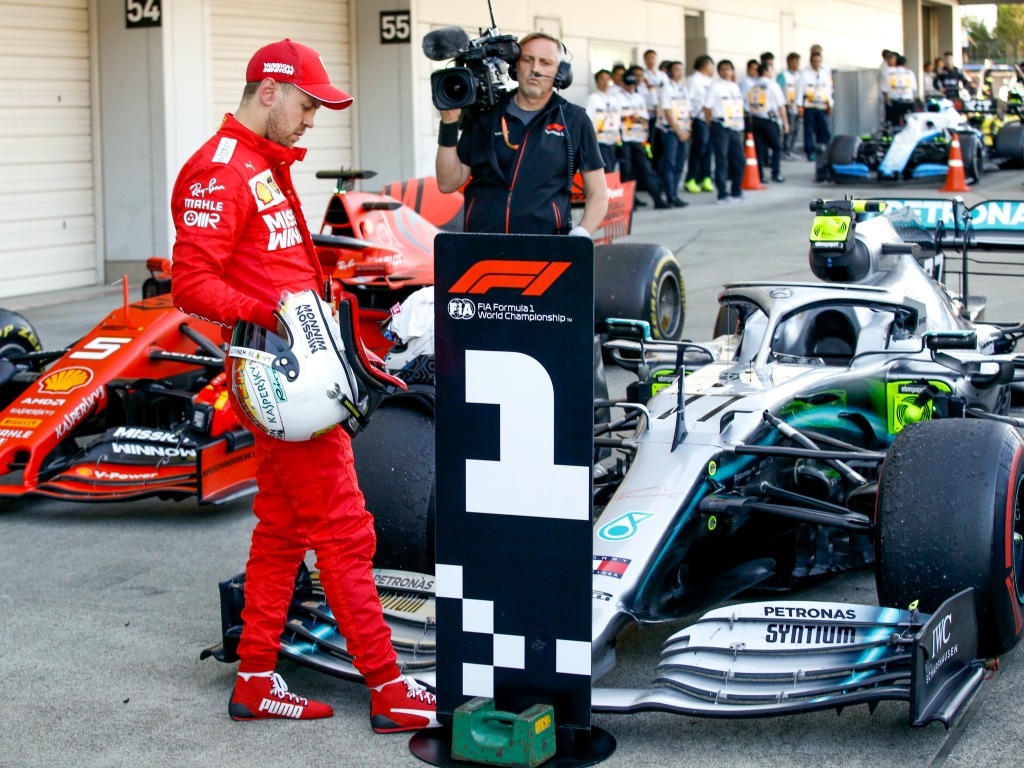 Mercedes technical director James Allison doesn't believe the rumours of Sebastian Vettel joining Mercedes will come to fruition.
The four-time World Champion has announced already that he will leave Ferrari at the end of 2020, but his future for next year remains unclear.
If he is to stay in Formula 1, then it seems his only realistic option is to join Mercedes and potentially partner rival Lewis Hamilton which could make for a rather explosive partnership.
The Silver Arrows are yet to finalise their line-up for 2021 with Hamilton and team-mate Valtteri Bottas out of contract at the end of the year, and team boss Toto Wolff has done little to silence the rumours of Vettel joining Mercedes.
But Allison doesn't see how the "stars would align" for Vettel to join the team.
Though if he did, then he says Hamilton and Vettel would find a way to make it work as team-mates.
Asked on the F1 Nation podcast if Hamilton and Vettel could work as team-mates, Allison said: "The first and most obvious thing to say is that we have a very fine driver line-up today. We also have options around us that give us access to other fine drivers.
"So it's not very easy to imagine the stars aligning in such a way as to ever make your question hypothetical. I can imagine if that were ever to happen, both men would figure out a way to make it work.
"Clearly Lewis is a phenomenal driver and Sebastian has a fair few achievements under his belt as well. I'm sure the professionals in both of them would find a way of making it work."
Follow us on Twitter @Planet_F1 and like our Facebook page.