Vettel and Schumacher team up for 2022 Race of Champions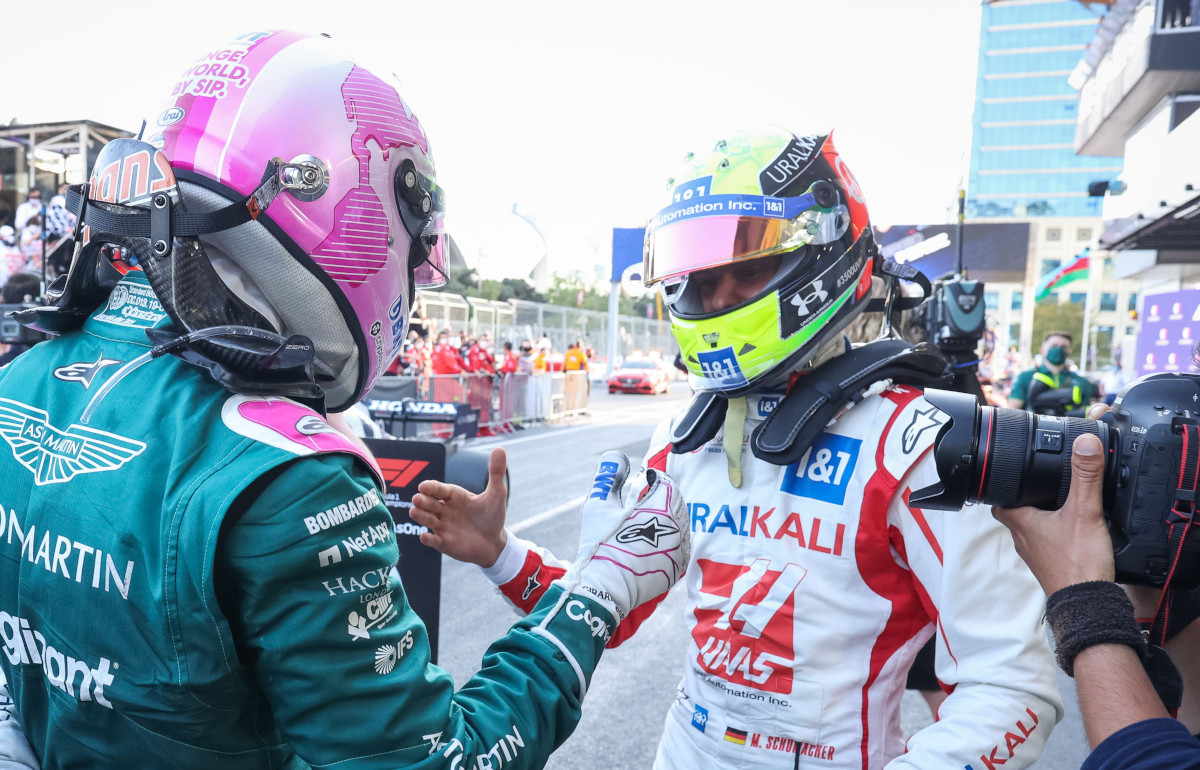 Sebastian Vettel will once again line up for Team Germany at the Race of Champions, and there'll be a Schumacher alongside him.
Vettel has an impressive history partnering Schumachers at the Race of Champions, a competition that sees some of the best drivers from different motorsport series racing against one another in a variety of cars.
The four-time F1 World Champion previously teamed up with seven-time F1 champ Michael Schumacher, winning six titles from 2007 to 2012.
In 2019 he partnered Schumacher's son, Mick, although that ended in a P2 for the Germans losing out to Team Nordic in the RoC Nations Cup in Mexico.
Vettel is hoping his next collaboration with a Schumacher will see a return to the top step of the podium.
"I'm really looking forward to being back competing in the Race Of Champions again and to represent Germany together with Mick," said the Aston Martin driver.
"At ROC Mexico, we came 2nd in the ROC Nations Cup, so our aim is to do one better in Sweden."
Vettel and Schumacher will compete as Team Germany for the Nation's Cup and also individually for the Champion of Champions title.
It's really happening! We're bringing back the boys for #ROCSweden.

Welcome back to 2019 Nations Cup finalists Sebastian Vettel and @SchumacherMick! 🇩🇪

Admin 🤝 Team Germany fans 😊 pic.twitter.com/lRAkClSDep

— Race Of Champions (@RaceOfChampions) November 24, 2021
For the 2022 Race of Champions the drivers will face a very different challenge to any from past events.
After 15 years in big stadiums, next year offers a unique test as it will be held on show and ice, taking place, as the organisers put it, on the 'unpredictable surface of the frozen ocean'.
"The competition will be very strong especially from the Nordic drivers who have a lot more experience than us driving on snow and ice," Vettel added.
Schumacher is also wary of the Nordic threat.
"Representing Germany together with Sebastian will for sure be big fun, and obviously we aim to win a trophy again," said the Haas driver.
"We have to continue the success of Team Germany, and fight for victory, and I am sure we both will take that very seriously!
"The other teams, especially the Nordic ones, may have more ice-driving experience, but we will try to make up for that with our motivation and resilience over the days of the event.
"Either way, I so very much look forward to meeting all the other drivers and spending time with them during the Race Of Champions weekend.
"The snow and ice promises to make this ROC event extremely special, and I am more than sure the drivers will have a crazy good time together in Sweden."
Vettel and Schumacher will be up against Valtteri Bottas, at this point the only other confirmed F1 driver.