Vettel criticises Mick 'bashing', needs praise too
While Sebastian Vettel says criticism of Mick Schumacher's performances can be justified, parts that go well must also be recognised.
Schumacher throughout his junior career followed a trend of improving significantly in his second season in a category but in Formula 1 that has so far not been the case, leading to mounting criticism.
The 2021 season was one without expectation as Haas lagged at the back in an underdeveloped VF-21, but the goal for the VF-22 was for it to return Haas to the conversation for points – which it has done.
The problem is Kevin Magnussen has scored all 15 of Haas' points so far in 2022, while Schumacher is yet to get off the mark both for this season and in Formula 1 in general.
Magnussen unexpectedly returned to F1 with Haas following the 2022 Barcelona test, that coming after Haas cut ties with the Mazepins as Nikita Mazepin dropped out of their line-up.
Vettel, a close friend and mentor to Schumacher, can understand why Schumacher is drawing some criticism this season, but felt there must be at least some balance to the situation.
When Schumacher does something that is positive, Vettel says that too must be acknowledged.
"Criticism is also justified in this respect, but you can't always just bash him," Vettel told BILD.
"You also have to say when something has gone well."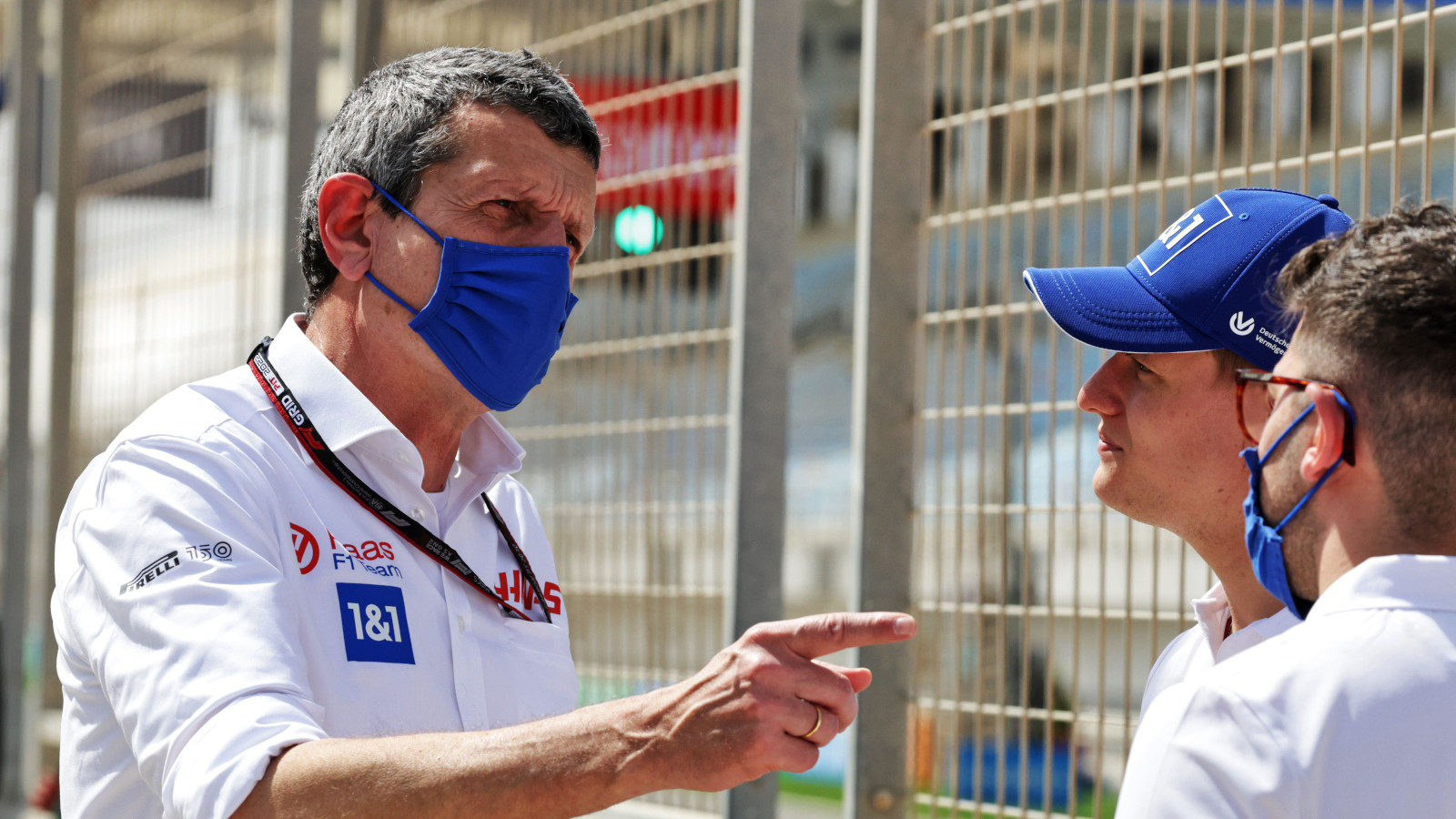 Arguably the harshest critic of Schumacher this season has been his own boss, Haas team principal Guenther Steiner.
Schumacher has now suffered two heavy crashes in 2022, firstly in Saudi Arabia and then Monaco.
And on qualifying day in Azerbaijan, which followed on from Monaco, Steiner talked about a severe shortage of spare parts at Haas.
"At the moment, the problem is actually getting the parts made because we are so far behind with production now because we didn't envisage making this many parts," Haas team principal Steiner told Channel 4.
"The production is just the bottleneck at the moment. So we are trying to catch up, just staying alive."
Mick Schumacher's engineer Gary Gannon runs us through a race weekend
Gary Gannon runs us through a race weekend
Of course, that is not entirely down to Schumacher, Magnussen having sustained damage to his car when hitting Lewis Hamilton in Spain for example, but the timing of those comments serves to only amplify the pressure on Schumacher.
And from experience, Vettel says the team should be sticking together as a united front in situations such as these.
"We are all driving at the limit," said Vettel. "The fact something can break is part of it.
"I think in this situation you should do everything you can to back yourself up. Even from my own experience, it's not easy when you are just banging on within the team."