Vettel cites reason for the 'incredible job' Mick did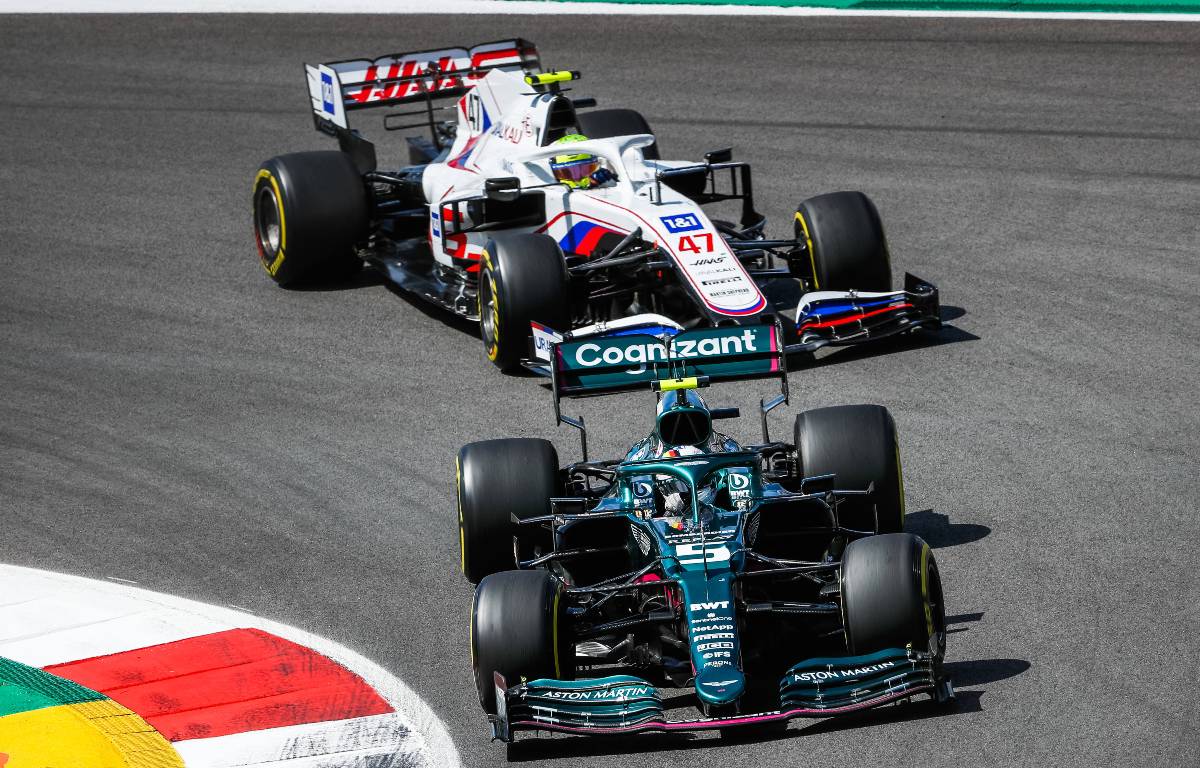 Sebastian Vettel thinks Mick Schumacher's impressive work ethic is a big reason for his young compatriot's progress at Haas this year.
The German duo enjoy a strong relationship, with Vettel acting as something of a mentor to the son of his own boyhood hero, Michael Schumacher.
The 2020 Formula 2 champion stepped up to the Haas team as part of an all-rookie line-up alongside Nikita Mazepin in an undeveloped car that was never likely to give them the chance of challenging for points on a regular basis.
Ultimately, neither managed to open their account in their debut campaign, but there were some positive moments for Schumacher – most notably in qualifying, where he got through to Q2 at both the French and Turkish Grands Prix.
The 22-year-old's gains were, according to Vettel, a result of the long hours he put in to try and extract every bit of potential performance from his car even without the team bringing any upgrades.
Last testing, last session this year with the team. It's been such an incredible year of learning and growing, with the best group of people. Thank you @haasf1team, I'm so  excited for our next season together🤩 #MSC47 pic.twitter.com/0Yv6OCXSB0

— Mick Schumacher (@SchumacherMick) December 15, 2021
Asked to evaluate Schumacher's first season at the top level, the four-time former World Champion, quoted by Formula 1.com, said: "I think it's difficult to judge because the car was so far off.
"But for those who were looking closely…obviously I've been following and yes, I think he did an incredible job with such a poor car to reach Q2 a couple of times, to have strong showings in the race, fight some of the other cars that are much faster. That's a great effort.
"More so, he's been a huge lift for the entire team. I think the offset from the start of the season for that team was poor because they had no development and they were far behind.
"But I think if you look throughout the year, Mick's been very happy and enthusiastic and happy to put work in. He's been one of the first ones, if not the first one, every single day to come to the paddock and one of the latest ones to leave."
Besides his car's lack of pace, one of the negatives for Schumacher has been a series of crashes, although at least some of those were only to be expected of an inexperienced F1 driver.
The hope for both he and Vettel is that, with Haas having put all their developmental focus on 2022, he will have more competitive machinery next time around.
"He's shown great interest in trying to push the team along, so apart from the job on track that he did, apart from some small mistakes that happen in your first year, I think he's done a great job," added the Aston Martin driver.
"I really wish he gets a much better car next year to show what he's able to do."
Haas suffer uninspired Abu Dhabi GP
Mick Schumacher was the only runner for Haas, with Nikita Mazepin out due to a positive Covid test.