No longer "the God" at Ferrari, Nico Rosberg reckons Sebastian Vettel is in the midst of a "big spiral downwards" but hopes he will recover at Aston Martin.
2020 is not Vettel's season.
Dropped by Ferrari even before the first race of the championship, the German has had to deal with knowing, as Lewis Hamilton put it, that he is unwanted by the team he is racing for.
Added to his own personal issues, he's also having to deal with a car and an engine that are under-performing.
As Vettel has managed just 17 points in 11 grands prix while his team-mate Charles Leclerc has had his measure in qualifying and the races, scoring 63 points.
It is by all accounts a disappointing final season with Ferrari with Rosberg hoping next year's move to Aston Martin will pull Vettel out of his funk.
"First of all these cars are much more nervous than we've ever seen," Rosberg told Sky F1.
"The rear sometimes just snaps, and you can't feel it. And that takes away confidence from drivers a lot.
"Sebastian has always been a driver who needs a stable rear end, he needs confidence in the rear end.
"I think he's gone into a big negative spiral. Things start small, one big mistake when you're in the lead in Hockenheim, another one here, another one there, and then it starts to become a big avalanche.
"It just spirals you negatively, and the more negative you are mentally the more doubtful you are, the more mistakes you do. It just goes from worst to worst to worst.
"The team also has Leclerc as their God, and he's not the God anymore. That's also a big spiral downwards, and that's a big shock.
"He was the number one for Ferrari, for the whole country, and suddenly there's this young Leclerc, signed on a five-year contract. I think it's a big mental thing as well."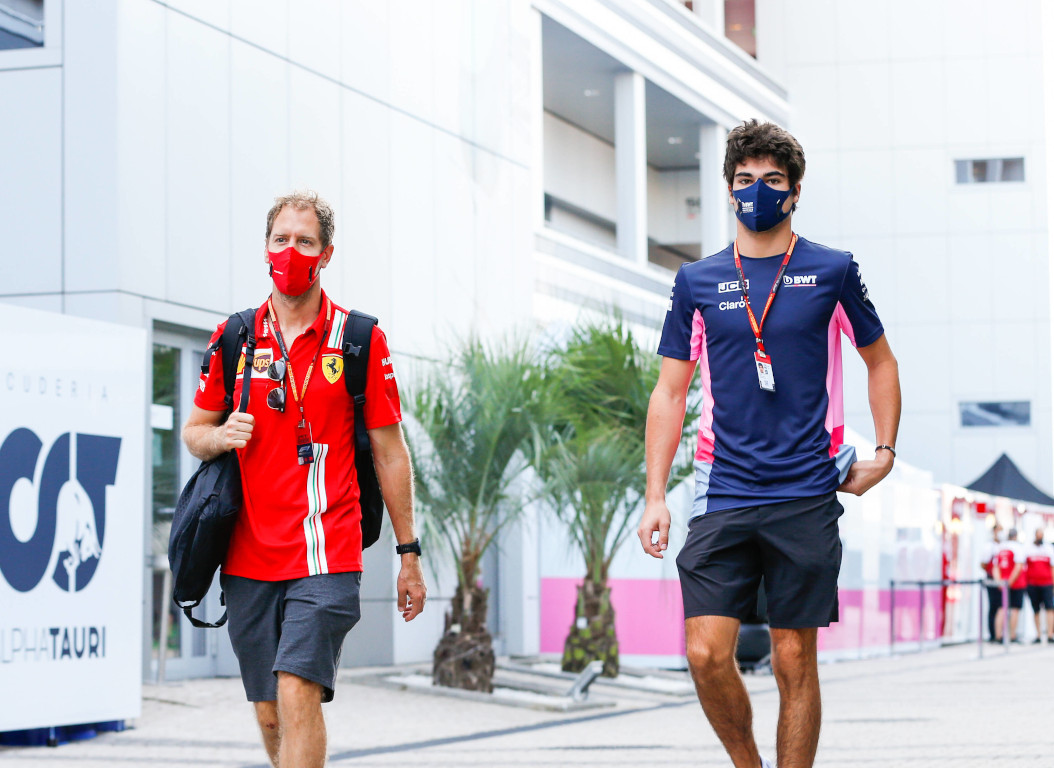 Get your hands on the official Ferrari 2020 collection via the Formula 1 store
The 2016 World Champion is confident that Vettel's move to Aston Martin, currently racing as Racing Point, will see a massive recovery from the 33-year-old.
Although his team-mate is the owner's son, Lance Stroll, Vettel will likely have top billing at the team.
When news of Vettel's Ferrari exit broke, team owner Lawrence Stroll was so determined to get the German into one of his cars that he paid millions to cancel Sergio Perez's contract as well as reportedly taking the financial hit for losing the Mexican driver's sponsors.
Rosberg added: "His big chance is Aston Martin, it's a huge opportunity.
"He's going to be God again in that team, the car is fast, he can have some real success moments and have a positive mental spiral, and maybe come back to being as good as he used to be, and also remove those mistakes.
"So it's a big chance for him, and I'm really happy for him that he's found that opportunity."
Follow us on Twitter @Planet_F1 and like our Facebook page.