Vettel not happy with changes to Monaco GP format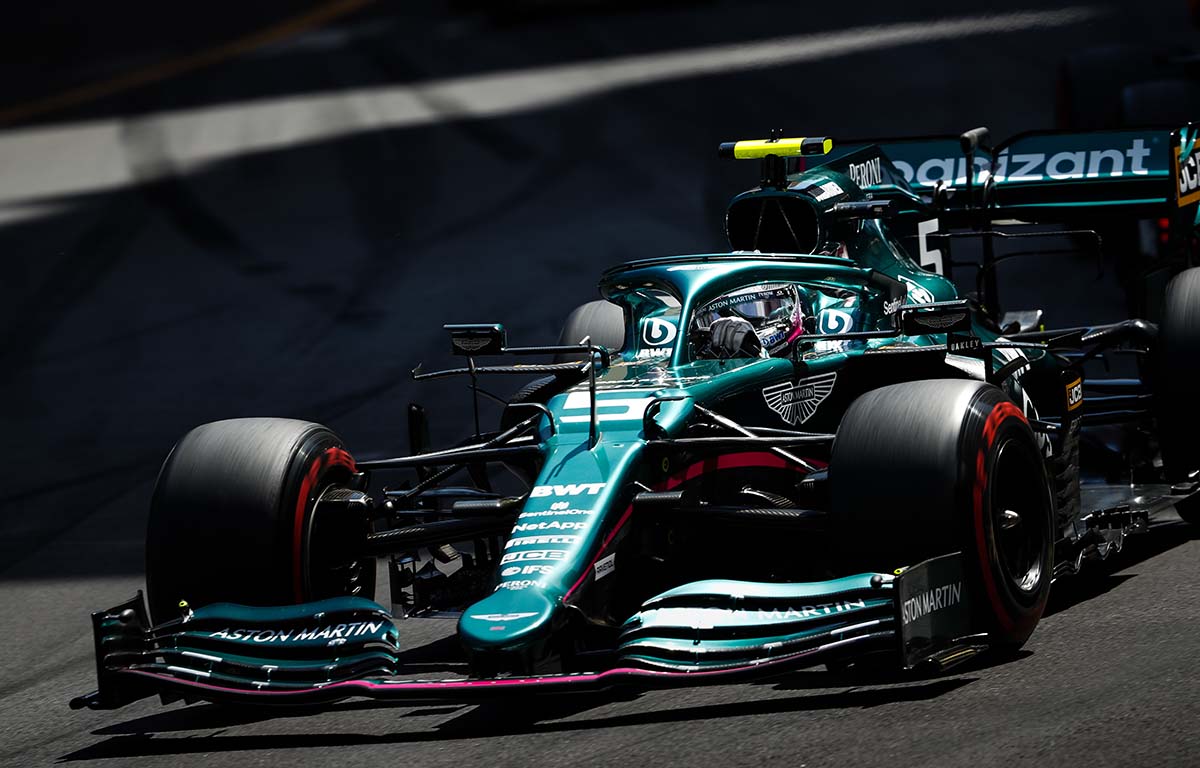 Sebastian Vettel is not particularly impressed with the decision to shorten the Monaco Grand Prix weekend from the 2022 season and beyond.
The iconic race weekend at Monte Carlo usually does not follow the script with first and second practice taking place on a Thursday rather than the traditional Friday.
Friday in Monaco was instead an 'off day' but that is all set to change as key pieces of information about the F1 2022 calendar, due to be released next week, is drip-fed to the media.
The Monaco Grand Prix is poised to follow the same Friday-Saturday-Sunday format as everyone else on schedule and Vettel is not best pleased about that decision.
Looking sharp, Seb. 👌 pic.twitter.com/11Q4KHcdNG

— Aston Martin Cognizant F1 Team (@AstonMartinF1) October 2, 2021
Check out all the latest Sebastian Vettel/Aston Martin merchandise via the official Formula 1 store
"It used to be fun to have a day off, not to go partying, but to have a bit more time to prepare," Vettel told reporters in Sochi.
"It was sort of a Monaco thing. Since anyway, things that are fun are dying, probably that's the reason why it shrinks to three days. It used to be fun so let's not do it anymore.
"I don't know why you would change that in Monaco.
"I think it worked, it was a Monaco one-off. Whatever it is, we are going to adapt and I don't think you're going to notice.
"In general I don't know if that's true [that fun things are dying], I just said it because it was fun to say. Off the top of my head, I can't think of anything else.
"There's probably things that used to be more fun but there are things that are more fun now than they used to be so I think it's always a trade-off."
Agreeing with Vettel was another veteran multi-World Champion in the form of Fernando Alonso, who feels the extra day in Monaco eased the pressure of cramming in lots of different obligations for various sponsors and the press.
"To be one day less there, I don't think it's good," Alonso said.
"Every team has a different programme, a different marketing schedule. It's a weekend that is useful also for the sponsors and things like that.
"Obviously this year with COVID, we didn't have that much marketing activities. But if hopefully next year is a little bit more normal, it was a day for the sponsors as well.
"So we will have I guess on Thursday more activities, and then from Friday, full focus on track."
Vettel exit would have hurt Aston Martin
Otmar Szafnauer has said that Sebastian Vettel leaving Aston Martin would have hurt them.