Sebastian Vettel 'not holding back' as he continues to give Aston Martin 'everything'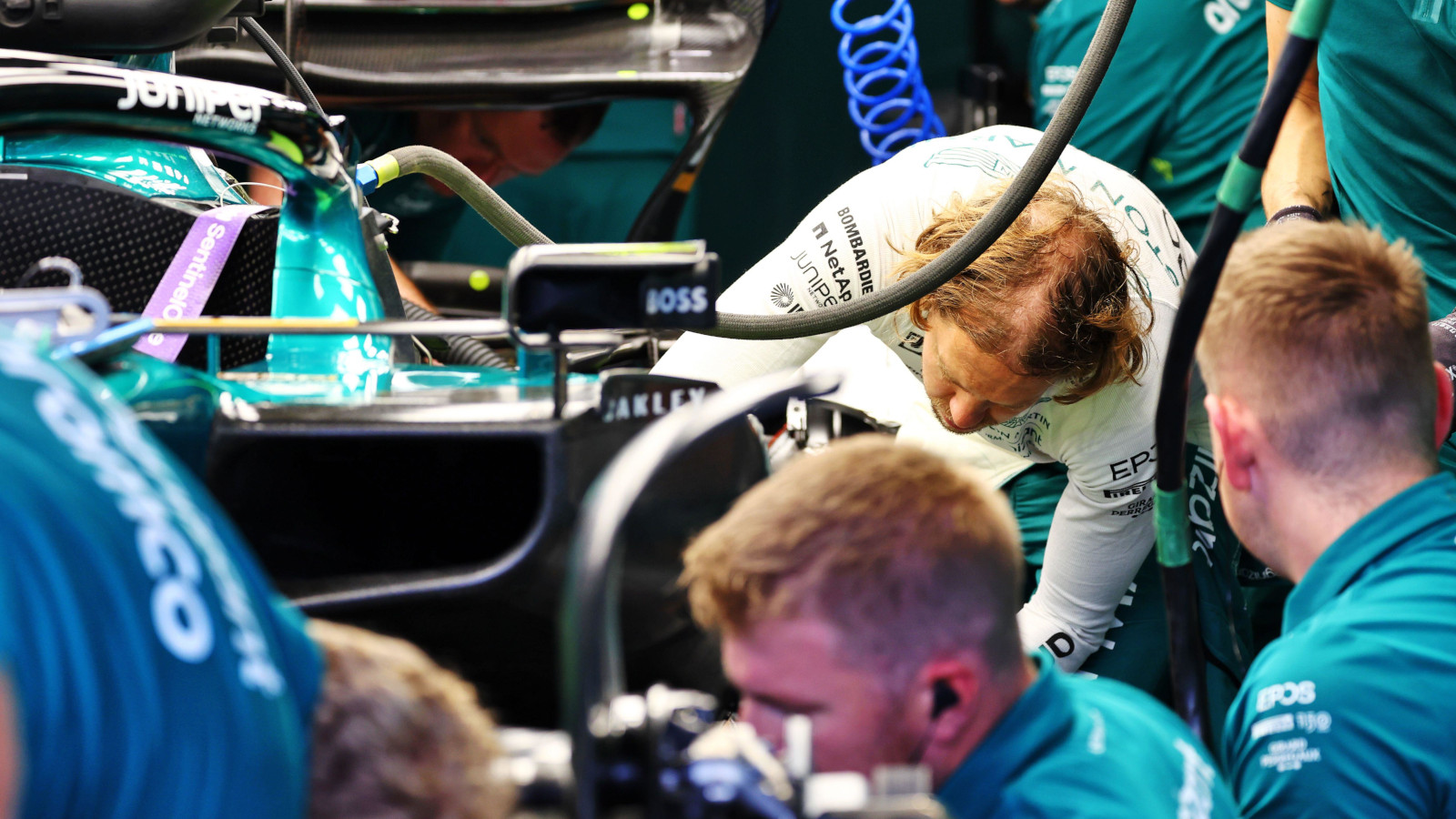 Sebastian Vettel has "no reason to hold back anything" from Aston Martin, after all the German's not just leaving the team at the end of this season but F1 as a whole.
Two races before the end of his Formula 1 career and Vettel is pushing as hard as ever to ensure he leaves Aston Martin in the best position possible.
That has seen the four-time World Champion put in some of his best races of the season, including a run of three successive top ten finishes from Singapore to Austin.
As such Vettel is up to 11th in the Drivers' Championship, while, and more importantly, Aston Martin have closed the gap to Alfa Romeo to just four points in the race for P6.
Telling Autosport he will continue to give Aston Martin "everything I have", Vettel added: "I have no reason to hold back anything.
"I'm not changing, I'm not going anywhere, so I say what I think.
"Nothing has changed compared to say last year."
But although he has a freedom to "answer yes and I could answer no" when it comes to the car's development, that's for this year's car.
Vettel revealed he's "not really" involved with next season's AMR23, he is confident the team knows "the weaknesses of this year and obviously is trying to fix them for next year."
His efforts have been applauded by team boss Mike Krack.
Speaking in Mexico, which marked Vettel's third last season, the German revealed Vettel was one of the last to leave on the Friday night as he poured over the data following Friday's practices.
Asked if F1 is seeing the 'best' Vettel it has all season, he replied: "Probably yes.
"I think he gained from the better performance or the better results. It added a little bit even more to his motivation.
"I's really nice to see him work. I mean, he has a few races to go and I think we had to kick him out of the office last night, otherwise he would have still been there, studying data, looking at where you can change things.
"So he's not on a farewell, this I can tell you for sure.
"He really wants to do well. He wants to bring us forward and bring his part to finish the season in the best possible place."
Vettel will retire after the Abu Dhabi GP, the 35-year-old having made the call mid-season to time on his F1 career.
He, however, is refusing to rule out a comeback.
Is the top ten in the overall standings a step too far?
Missing the first two races of the season with Covid and retiring from two of the next three, Vettel's 2022 campaign got off to a miserable start.
So much so that now, with both the driver and Aston Martin finding midfield form, a top ten finish in the overall standings looks to be a handful of points too far.
Vettel has 36 points, 11 behind Valtteri Bottas who, in contrast, had a great start to the season but that tapered off.
However, his early season results should keep him ahead of Vettel as there are only two races remaining.
It's not impossible for Vettel to out-score Bottas by 12 points – it has to be 12 as the Finn has a P5 which means if tied, he'd be the one in P10 – but it is unlikely.
While the Aston Martin has been the better car in recent weeks, the Alfa Romeo with its new floor is showing signs of promise.
Bottas needs a clean weekend which is something Alfa Romeo have struggled to achieve with problems often cropping up in Friday's practices.
As such it could be the final two FP1 sessions that go some way to determining who bags P10 this season.
Read more: How Sebastian Vettel influenced Charles Leclerc in early stages of Ferrari career