Ferrari cannot 'pull out miracles' to end decline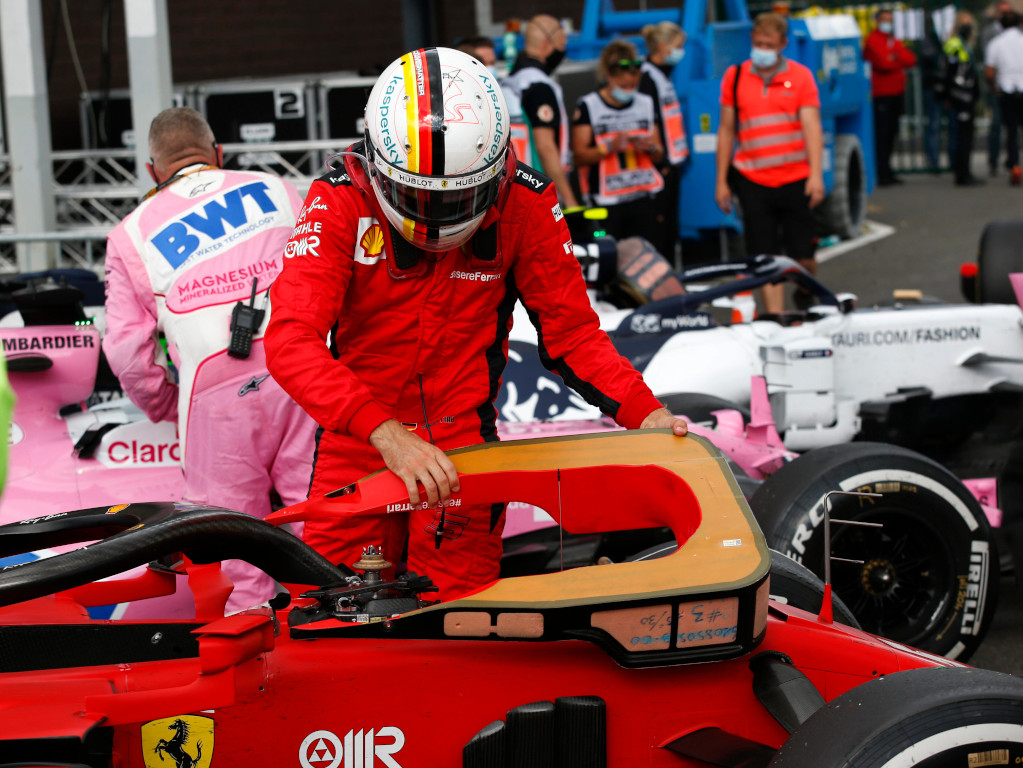 Unable to score a single point at the Belgian GP, a race in which Ferrari were 1-2 a year ago, Sebastian Vettel says they "were just not quick enough".
Ferrari at the Spa-Francorchamps circuit acknowledged that it would be a difficult weekend.
Not only has Ferrari got it wrong with the SF1000's aerodynamics but the engine, curtailed by last year's Technical Directives regarding fuel flow, is down on power.
It was glaring obvious at Spa.
Last season Ferrari dominated the weekend, locking out the front row of the grid and finishing 1-2 with Charles Leclerc taking his maiden race win ahead of Vettel.
This year the team-mates were 13th and 14th on the grid and 13th and 14th at the chequered flag.
Ferrari's lack of power was highlighted on the straights when Leclerc, who made a blistering start, was unable to defend and was overtaken by four cars in the space of almost as many laps.
Leclerc's opening lap aside, Ferrari managed just two overtakes throughout the 44-lap race, both on Haas drivers.
Vettel concedes the problem is quite simple, Ferrari just didn't have any pace.
"The underlying factor is that we were just not quick enough and at that stage it's a bit difficult," he said.
"You cannot pull out miracles, you can only work on a couple of tenths.
"I think it was difficult to have a decent pace this race and this weekend, and as I said there's lots of things we learned."
Get your hands on the official Ferrari 2020 collection via the Formula 1 store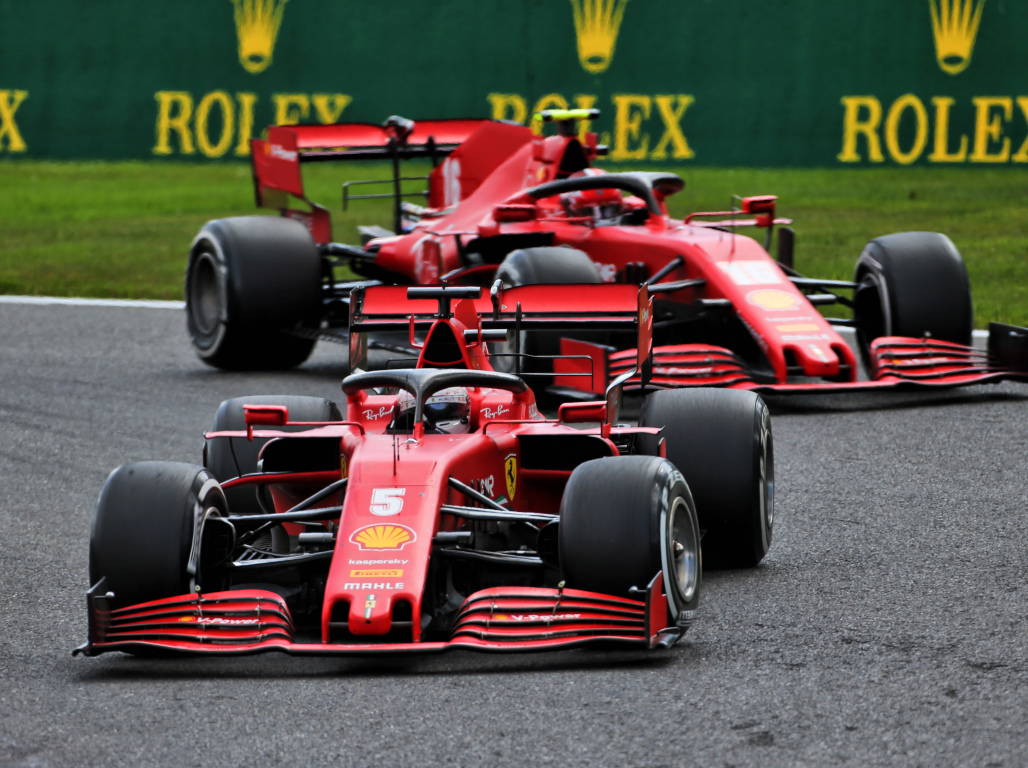 The German, who will Ferrari at the end of this season, urged the Scuderia not to react out of frustration.
"We need to make sure we stay calm and we don't get frustrated because frustration usually doesn't lead you anywhere.
"There's a lot of lessons this weekend but we will need to make sure we stay strong, stay together and do the best we can."
Ferrari will next head to Monza and Mugello for back-to-back Italian races.
The Scuderia is once again expected to struggle at the two high-speed circuits with Vettel saying they have to "realistic" about their chances.
Q: Mattia said 'this is only a track related problem so we are looking forward to the next races'.

Vettel: "I guess if he says so, then he is right"🙂#BelgianGP 🇧🇪 #SV5 #F1 pic.twitter.com/iMKG4GCyP7

— Sebastian Vettel #5 (@sebvettelnews) August 30, 2020
"We have two important races coming for the team in the next two weeks and that's where we focus on," he added.
"You also have to be realistic, you cannot expect miracles.
"The package is what it is – we are not as strong as we would like to be."
Ferrari remains fifth in the championship with 61 points from seven races.
Follow us on Twitter @Planet_F1 and like our Facebook page.