Sebastian Vettel not ruling out returning to university for new career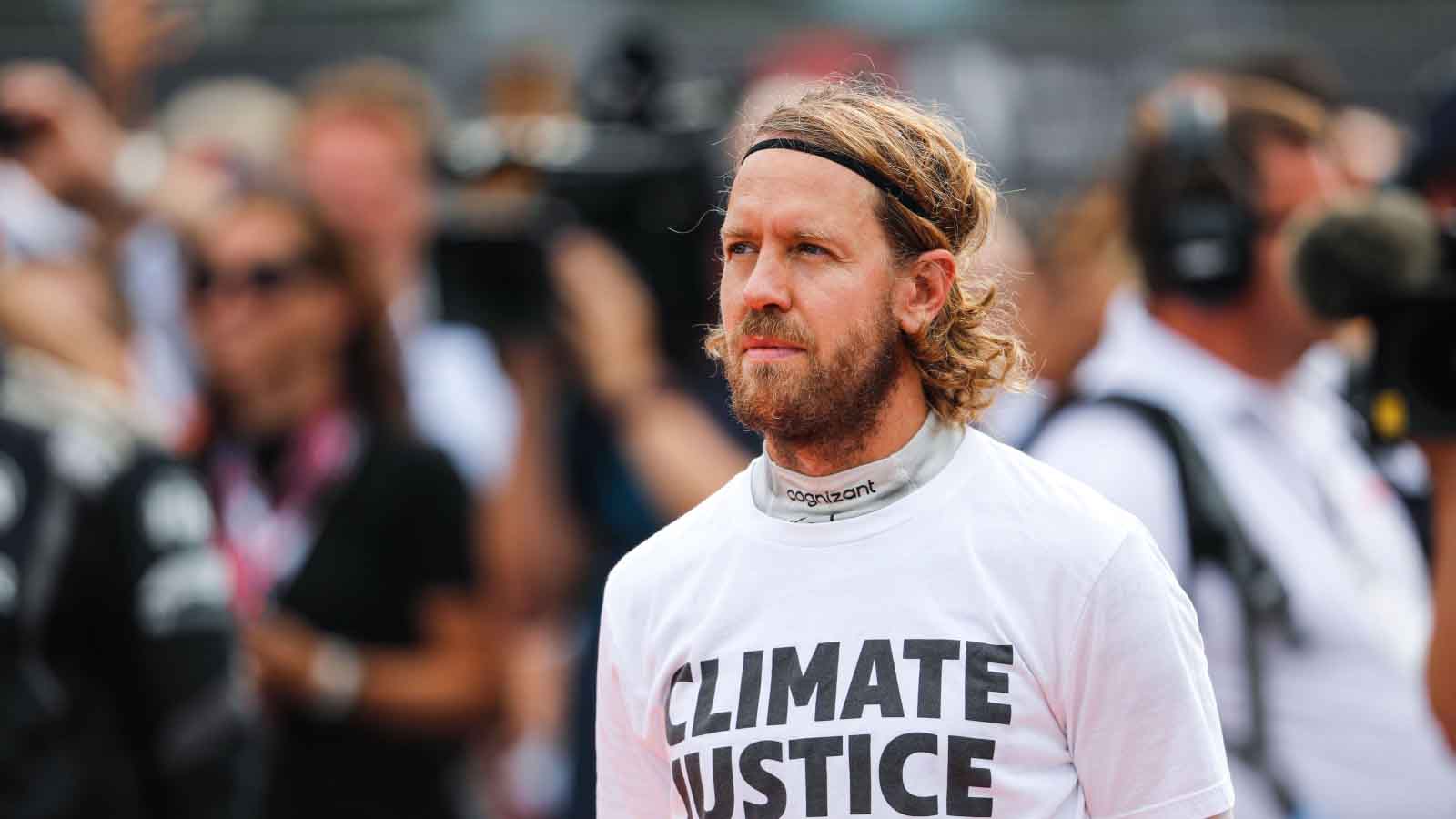 Sebastian Vettel says a return to education is a possible career path for him in 2023, as his focus moves away from the racing world.
The four-time World Champion retired from Formula 1 at the conclusion of the 2022 season, calling time on a motorsport career that stems back almost 30 years.
With a wife and three children at home, Vettel cited a desire to step back from the gruelling and demanding world of Formula 1, although hasn't ruled out a possible return to racing in the future as he figures out what he wants to do with the rest of his life.
Turning his attention to what to do with his 2023 as he enjoys having an empty diary for the first time in almost two decades, Vettel said he doesn't yet know if he will be any good at any area other than racing.
Sebastian Vettel: I can't expect to be a champion at everything
"I don't expect to be, let's put it this way," Vettel said on the Beyond the Grid podcast, when asked about whether he might as good at his next job as he was at being a racing driver.
"You never know. But I think it would be a miracle if I was because, obviously, I've done this my entire life.
"I haven't had much time to do much else. I have no degree. So I cannot expect myself and I think it would be the wrong approach to say that, 'yeah, I'm a champion. I'm going to be a champion at everything else that I touch.'
"I think that's not a realistic approach for me, at least not and yeah, I think, whatever it is, then I'm starting from scratch.
"But I think the ambition is natural. You have it as a competitor and it can show in other things. But I don't expect to make the news if you see what I mean."
PlanetF1.com recommends
F1 qualifying format: What is the current system and what new trial is on the horizon?
Senna, Schumacher and Alonso compared by the man who worked with all three F1 legends
Mark Webber suspects Sebastian Vettel may have retired a little too early
Asked whether he might be tempted by a return to education to get a degree and apply himself to a very different area in the future, Vettel said the thought had crossed his mind.
"Yeah, that's also an option definitely," he said.
"I think there's so much to learn. So there are plenty of things that, like I say, I'm interested in and I would love to give room. At the minute, I'm just trying to keep an empty schedule because I don't want to commit to anything.
"I want to let that side of me come out and I'm curious to learn about myself… I might feel horrible! I might go through a phase where [not racing] is really really difficult. But, like I said, it's coming at some point anyway, sooner or later, and it feels like the right time.
"I have three kids at home, I really enjoy that and I want to see them grow as well because, obviously, this job comes with big commitment and the way I do the job is full on so it would feel wrong to do it some sort of half way, just to be part of it, or just to be a Formula 1 driver.
"I love winning, I love the competition, and to win, you need to do everything. That's my conviction. If you're not prepared to do everything anymore, then it's time to make room for others."
Sebastian Vettel: I didn't depend on racing
While Vettel has been open about being uncertain what his future holds, and how he'll feel about not racing, the German revealed that he never felt his racing defined him as a person – a similar stance to close friend Kimi Raikkonen, the 2007 World Champion and Vettel's former teammate at Ferrari.
"It's unknown, that's how I feel," Vettel said, when asked about whether he felt scared about life without Formula 1.
"But, to be honest, I think it is a fantastic world and a world that can suck you in and you can stay in forever sort of thing. Obviously, I can't be driving forever but, to be honest, maybe I've always been a little bit different to the degree that I didn't depend on it.
"I didn't identify, let's say, outside the races as somebody who is in Formula 1. I mean, I am a racing driver yes. But, when I got home, I really enjoyed the bits of life that everybody is able to enjoy.
"There's always been more to life and always more to see than just the racing world which, obviously, has consumed me and I've been obsessed with it for most of my life.
"I'm sad to not have the adrenaline rush anymore, sad to not have the competition, that feeling to push myself – the car, the elements to the limit.
"But I'm looking forward to what's next. So I can't give you an answer exactly on what's next. I have plenty of ideas, things that I would like to try. I'm also very curious to get to know myself in this regard and give that part of me more room."