Vettel on helmet design rule: It's major BS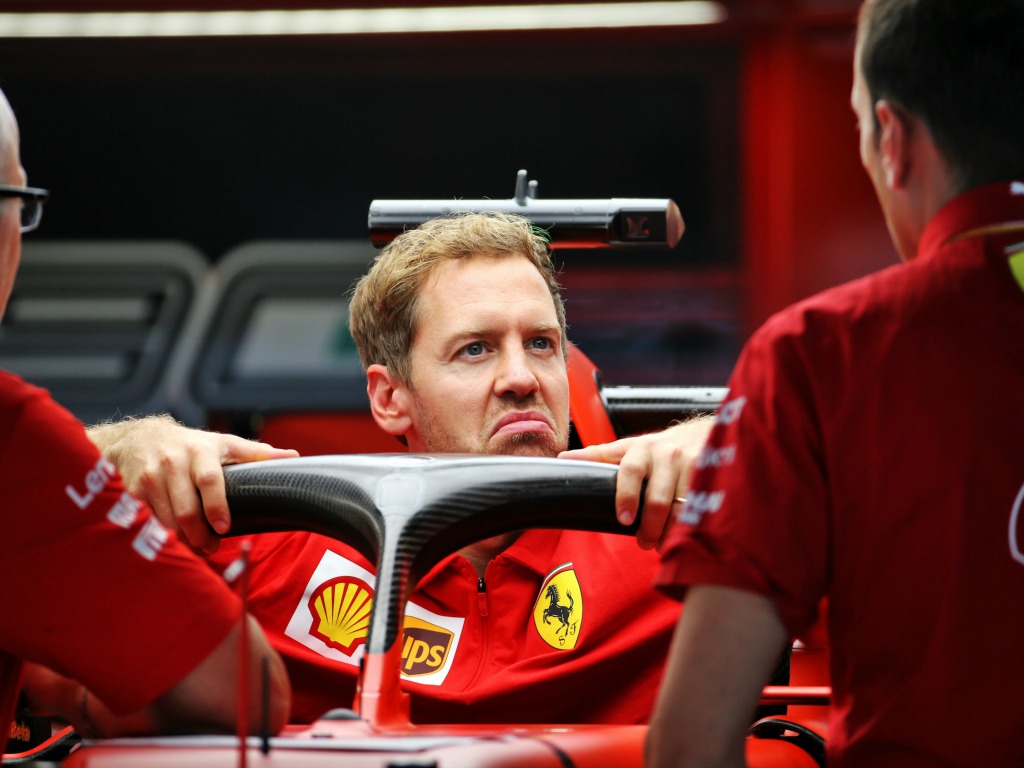 Sebastian Vettel and Max Verstappen are the latest to criticise Formula 1's helmet design regulations, with the former describing it as "major BS".
The rule hit the headlines at the Russian Grand Prix when Daniil Kyvat wanted to use a special livery at his home race with the one-off design reflecting the colours of the Russian flag.
However, drivers are only allowed to change their design once per year and Kvyat had already used his allocation at the Italian Grand Prix.
The Toro Rosso driver described the regulation as "a joke – but anyway, the rule is a rule", but it later emerged that the likes of Vettel and Max Verstappen had used several different designs over the season.
They got away with it though as they didn't seek permission from the FIA.
When asked for his thoughts on the matter, Vettel said via Motorsport.com: "Well, I change it [my helmet the design] anyway so… It's our helmet and we should be free to do what we want, so I think the rule is major BS.
"We have very little room left to sort of express ourselves and the helmet is probably the only one and if people like it, that's great, if they don't like it well it's not their helmet.
"So I think we should be in charge for designing which way and which colour our helmet has."
Red Bull driver Verstappen was also asked for his opinion and the Dutchman believes it is "cool" when you can change your lid every now and again.
"I agree. I always loved when Seb was at Red Bull and changing his helmet every race, almost, more or less," he said. "It was cool because you were just like 'what is he coming up with now?'.
"I do a few but I'm not going to say I will do a different helmet every race because it's just too much effort in designing the helmet but I think if you want to make it blue or red, the next race, why not? It's your crash helmet and you should be able to do what you want.
"Of course in the past, there have been drivers who have always had the same helmet and then they say 'yeah, but that's how we can distinguish the drivers'.
"But at the end of the day we have massive numbers on the side, we have a halo on the top, so let us do what we want with the helmet now.
"It's very nice to have a different design every year because it's a bit boring always to keep the same helmet."
Follow us on Twitter @Planet_F1 and like our Facebook page.