Vettel on qualy revival: Nothing has changed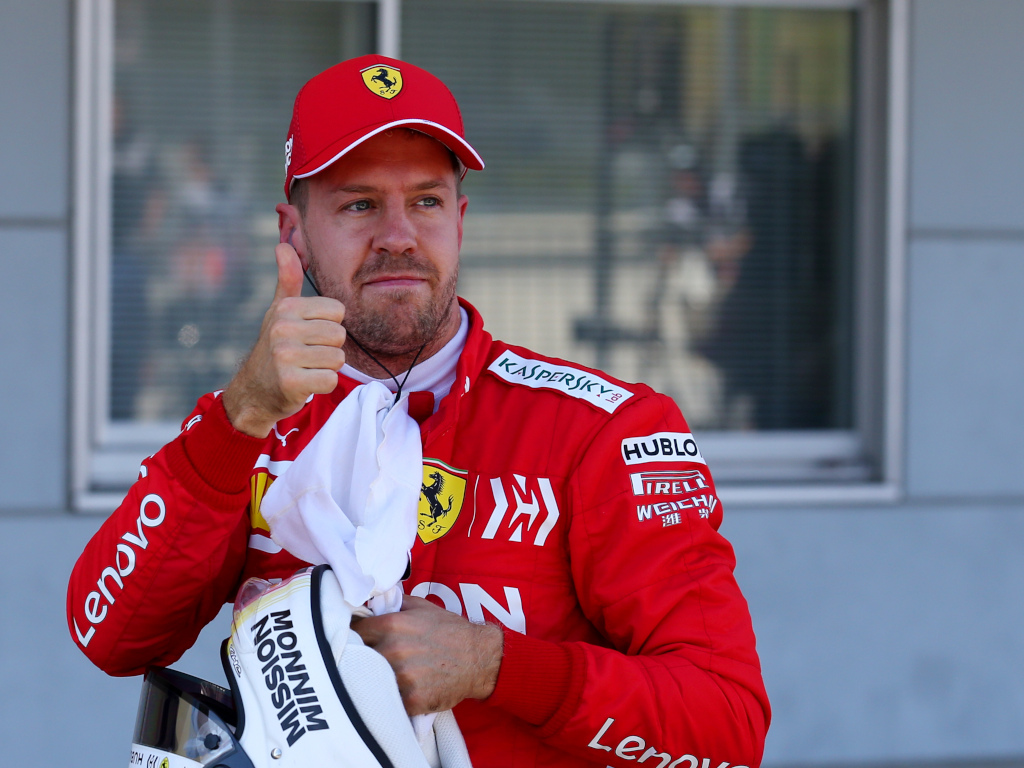 He finally got the better of team-mate Charles Leclerc in qualifying, but Sebastian Vettel insists no changes were made to his car for the Japanese Grand Prix and puts it down to a "clean session".
Leclerc has dominated his Ferrari team-mate in qualy in recent months as he started the four previous races in pole position.
However, Vettel turned the tables at Suzuka on Sunday morning as the German secured his first P1 start since the Canadian Grand Prix.
When asked by Motorsport.com if he had a breakthrough in Japan, he replied: "Not really, just a clean [qualifying] session.
"I don't think there was a particular problem. We've been improving the car since Singapore, the update has helped me in areas where maybe I struggled a bit before.
"Overall qualifying sessions on my side didn't go entirely smooth. Maybe that one just went quite smooth – both laps were clean, I had no issues preparing the lap.
"[There is] nothing that has changed. We didn't change the car for here. [There is] nothing that would explain the step in performance."
Vettel failed to turn the pole position into a race victory as he was slow to getaway and he eventually finished second behind Mercedes Valtteri Bottas.
The four-time F1 champion held his hand up and admitted he made a mistake.
"I was doing what I normally do [at the start]," he said. "I had a very poor start because I moved a little bit, stopped, then lost all the momentum.
"So overall I lost compared to a normal start. It was a mistake. [So] there was a reason, but not a great reason!
Follow us on Twitter @Planet_F1 and like our Facebook page.