'Race fit' Sebastian Vettel drops huge update on F1 return prospect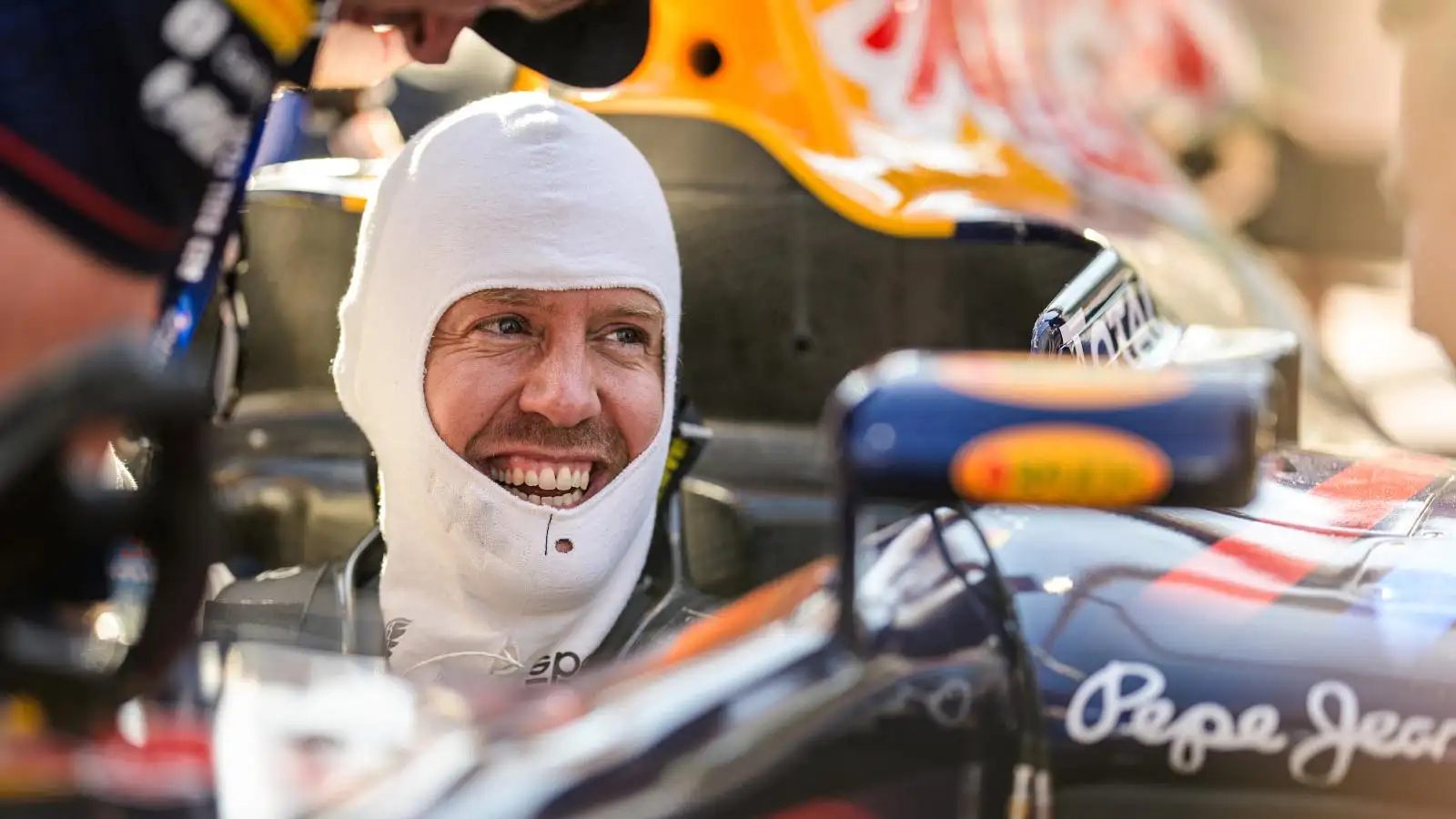 While Sebastian Vettel is not currently plotting a return to Formula 1, physically he feels ready to and is not closing the door on a comeback.
Following a highly-underwhelming final season with Ferrari in 2020, four-time World Champion Vettel made the switch to Aston Martin for what proved to be the final two seasons of his Formula 1 career.
Or, is there another Formula 1 chapter to be written for Vettel?
Sebastian Vettel staying in race shape
Vettel has remained in action via the 2023 Race of Champions and demo runs, most recently driving his E-Fuel-powered 2011 title-winning Red Bull at the Nurburgring Nordschleife, though he revealed in a Sky Sports F1 interview with Martin Brundle that he still feels good to go for competitive action.
Asked by Brundle if he is keeping race fit, Vettel replied: "Yeah, but because I want to, not because I'm like, [going to] come back or if somebody falls out I'm going to, not because of that.
"I guess my neck is not up to speed, it can't be, but everything else is pretty good I would say."
PlanetF1.com recommends
Revealed: 10 crazy F1 records that will never be broken again
Where are they now? The class of the 1998 F1 season, 25 years on
Brundle then reeled off a who's who of iconic Formula 1 drivers who have walked away only to return to the sport, name-dropping Alain Prost, Niki Lauda, Nigel Mansell, Fernando Alonso and Kimi Raikkonen.
And on that note, it was put to Vettel that he will surely join them and make a triumphant return to the series.
"I can't say no," Vettel replied. "Because you don't know.
"I think it's something that if you asked all of them, probably some of them would have said no and some of them I don't know, but in the end, all of them came back. So I can't exclude it."
If Vettel were to ever return to the series then, he explained that it would depend on the "challenge" available and whether it would then be enough to convince him to pause his retirement.
He also knows that at 36, while the likes of Lewis Hamilton (38) and Fernando Alonso (42) are proving that age is just a number, he nonetheless does not have a huge amount of time on his side if he were to make a comeback.
"But it probably will depend much on when and obviously it's not endless, because at 36, it isn't like in 10 years time maybe I think about it, then time has passed," Vettel continued.
"But it will depend on the challenge. But it's not in my head right now and I'm enjoying the sort of outlook of the challenge of what to do next."
Singapore is the next stop on the F1 2023 calendar, as the drivers this race weekend tackle a revised Marina Bay Street Circuit layout.
Read next: FIA chief details plan to foil 'clever engineers' with Singapore technical directive