Masi explains Vettel's Bahrain grid penalty
FIA race director Michael Masi has insisted the five-place grid penalty handed out to Sebastian Vettel after Bahrain qualifying was justified.
In the closing stages of Q1 at the season-opener, Haas' Nikita Mazepin spun at Turn 1, prompting double-waved yellows.
Vettel was eliminated in Q1 of his first race weekend with Aston Martin, but the situation deteriorated further when he was handed a five-place grid penalty for the race after being judged to have not acknowledged the yellow flags which signal the driver must slow down.
The four-time former World Champion was actually ahead of the signal when it reached the track, but Masi said the penalty followed the rules which the drivers had been told about, and so defended the penalty which demoted Vettel to the back of the grid.
For further clarification, he pointed to how Mercedes' Valtteri Bottas did follow the correct procedure.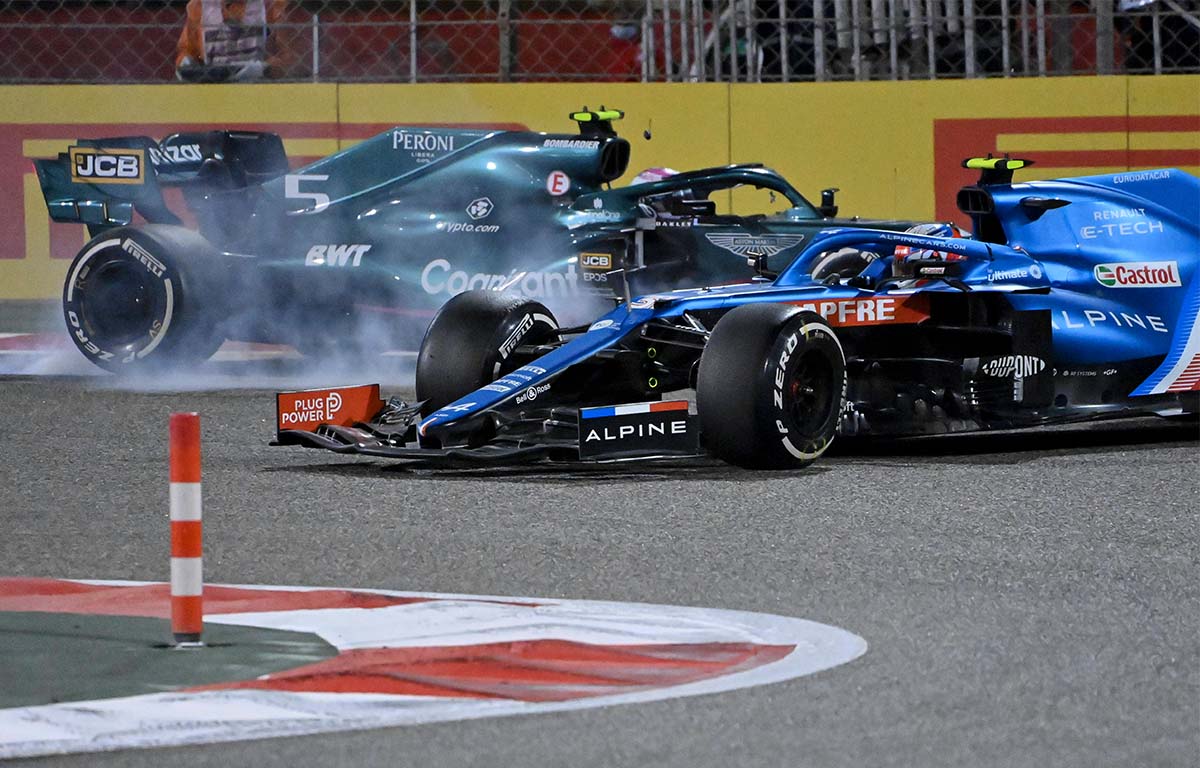 Check out all the latest Sebastian Vettel/Aston Martin merchandise via the official Formula 1 store
"In Sebastian's case, it was a double yellow flag that was displayed, not a single. And that's a very important point," said Masi, quoted by RaceFans.net.

"When a double yellow flag is displayed, there are effectively two tests, let's call it, within the race director's notes. One is that the driver will either be expected to abort that lap and [drive] into the pit lane or not set a meaningful lap time.
"Valtteri was the other car in that vicinity, which the stewards looked at as well, and Valtteri aborted his lap whereas Sebastian continued on his and I think from memory was about one hundredth of a second slower than his time he had set.
"So that, by all accounts, is a meaningful lap time and therefore the grid penalty was imposed. Particularly for a double yellow flag and that's consistent with what the drivers were told last year and then reminded of again in the drivers' meeting for this year – safety flags will be, and particularly yellows, something that are monitored and policed accordingly."
It was a difficult start to life at Aston Martin for Vettel, who also picked up a 10-second time penalty during the race for running into the back of Esteban Ocon.
He left Bahrain with five points added to his super-licence.
Follow us on Twitter @Planet_F1, like our Facebook page and join us on Instagram!