Vettel: Physically, I think a lot of racing years left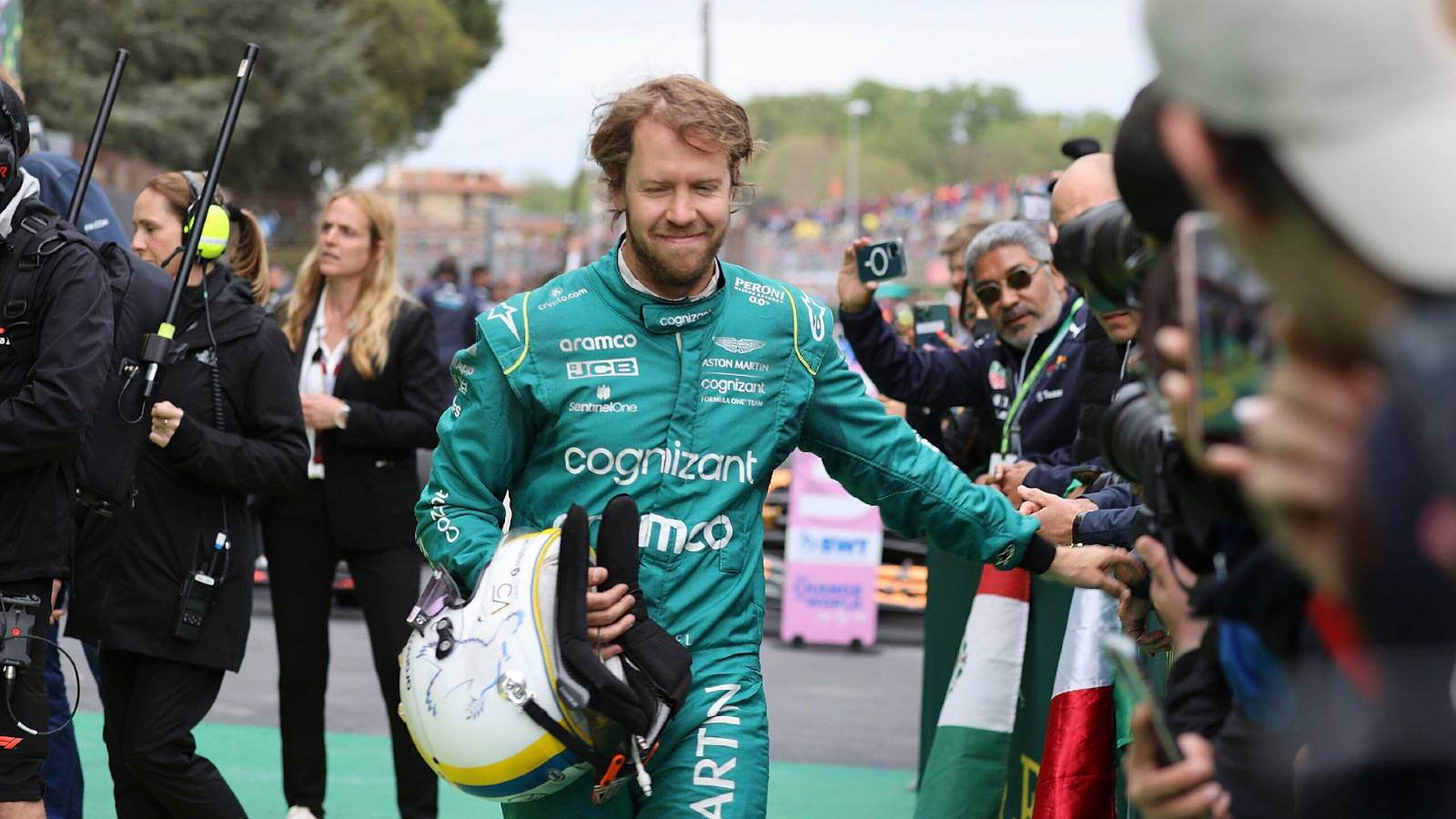 Sebastian Vettel says physical concerns will not be a factor in deciding whether he extends his F1 career beyond this season.
Instead, it will be all about how quickly Aston Martin are able to provide him with a car in which he can regularly challenge for podium finishes as a minimum.
So far, since he joined Aston Martin for the 2021 campaign, that has not happened. Only twice has Vettel stood on the podium in the team's green colours and on one of those occasions, in Hungary, the second position was taken away due to a fuelling infringement.
This year has seen no improvement so far, although there were literally some green shoots of recovery when Aston Martin squeezed both cars into the points at Imola last time out with Vettel in eighth, two places ahead of his team-mate Lance Stroll.
Aston Martin team principal Mike Krack said recently that with Vettel now being 34 and into his 16th season, "it's up to us to deliver the tool that is needed for him to perform" and that he "100% understands" the driver's decision to keep an open mind about his future.
The four-time former World Champion, meanwhile, says his head will decide whether or not to continue rather than his body saying enough is enough.
"Time will tell," said Vettel when quizzed by reporters about his likelihood of continuing to race in 2023. "At the minute, I think the focus is on now and on the mountain ahead of us that we try to climb – and we won't climb it in a day, we won't climb it in a month.
"But we will choose the path we climb which will determine the next three to four years, so that's why I feel it's really important to focus on that and it takes all the attention.
"Those will be the key things I will be looking at to see how promising it is looking in the future and how soon, because obviously I'm not really old – I think I would have physically a lot of years left, it's not a problem at all.
"That's ultimately the goal – to win and fight for podiums and victories, which currently we are far away [from].
"But there is plenty of work, so that's also very exciting – to know where we are now and to take the little steps and define the path for the future."
Finally signs of life at Aston Martin
Aston Martin finally got the result they so desperately needed, with Sebastian Vettel and Lance Stroll both finishing in the points.