'Vettel needs to pick up points rather than rubbish'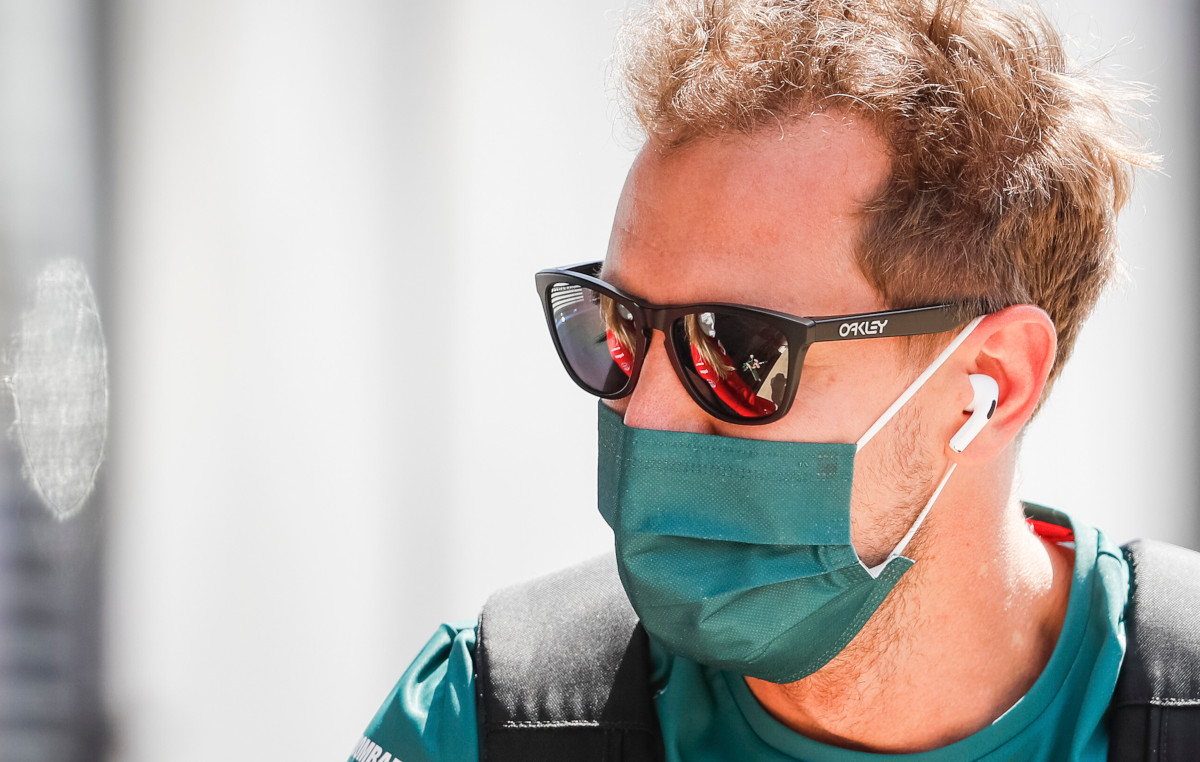 While it was "great" that Sebastian Vettel helped clean up at Silverstone, Ralf Schumacher would rather he'd "picked up points" instead of rubbish.
Following last weekend's British Grand Prix, Vettel remained at the Silverstone circuit where he joined a group of fans, and some of his personal team, to assist in the clean up.
With a 140,000 strong crowd in on race day alone, Vettel was reportedly the one to organise a clean up operation.
Neither the German nor Aston Martin informed the general media as it wasn't designed for a photo opportunity, rather it was the 34-year-old wanting to make a difference.
Armed with rubber gloves and wearing a facemask, Vettel filled several large bags with litter from the grandstand at Hamilton Straight South.
After a tough race, Sebastian Vettel stayed behind with a group of fans to help the clear-up at Silverstone ❤️pic.twitter.com/16EIzzHVAL

— Formula 1 (@F1) July 19, 2021
Check out all the latest Sebastian Vettel/Aston Martin merchandise via the official Formula 1 store
But while his compatriot appreciated the gesture, Schumacher would have been even happier if Vettel had also picked up a few points.
"I thought it was great that he picked up the rubbish," Motorsport-Total.com quotes him as having told Sky, "but I would have been happier if he had also picked up a few points."
After a point-less start to his time with Aston Martin, the four-time F1 World Champion failing to score in the first four races of the season, Vettel bagged three successive top-ten results, including a podium at the Azerbaijan Grand Prix.
However, he is once again in the midst of a point-less run, failing to score for three races in a row.
"That's a shame," said Schumacher.
"I would have been happy for him if this momentum had continued from the races where he was very strong."
Vettel admits it was a "misjudged" that cost him at Silverstone as he spun while racing against Fernando Alonso.
Aston Martin later retired his car with a cooling problem.
"The weekend was looking promising and, without all the problems, I should have finished well inside the points," Vettel said.
"I am very disappointed to lose the car in a wheel-to-wheel battle with Fernando. I am not sure exactly what happened, but I misjudged it, lost grip, and spun.
"After that, I was right at the back. In the end we did not finish the race because the team retired the car with a cooling issue."